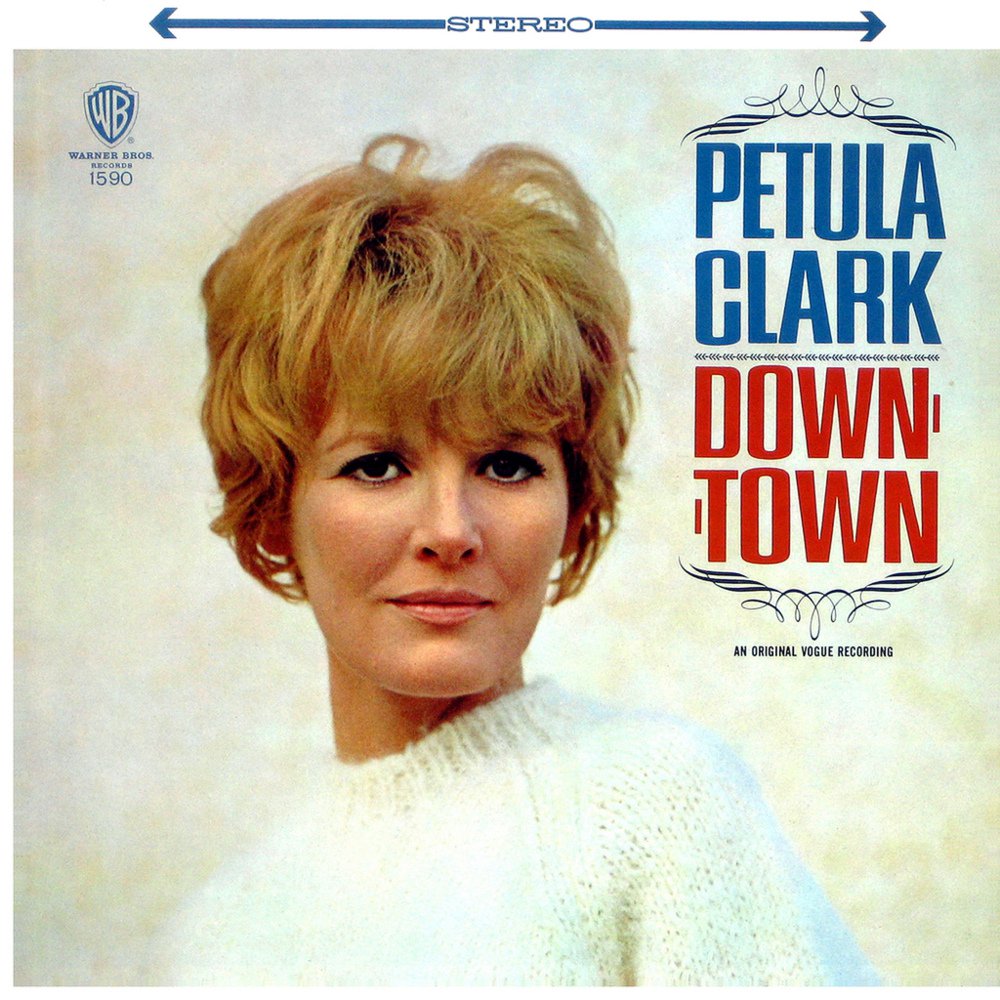 From 1964 until 1982, Record World was, along with Billboard and Cashbox, one of the music industry's three main trade publications. Each week, the labels, retailers, rack jobbers (the distributors that served as the middlemen to place music onto the shelves of department stores), and so on, eagerly awaited the new issue.
In 1965, no chart was more important than pop singles. (Remember, this was when the 45 rpm was still the consumer format of choice.) And it was an era when Top 40 radio playlists ranged from crooners to pop singers, from soul music to rock 'n' roll, particularly of the British Invasion variety.
On Record World's 100 Top Pops this week in early January, not yet in the Top 10 but making a huge stride up the chart was Petula Clark's "Downtown" which leaped from #73 to #34. (It ultimately reached #1 on the Hot 100 on Jan. 23 and on Record World on Jan. 30.)
The Righteous Bros.' "You've Lost That Lovin' Feelin'" rose from #51 to #25, also on its way to #1.
Marianne Faithful climbed from #29 to #23 with her cover of "As Tears Go By."
Marvin Gaye was enjoying a bit hit with "How Sweet It Is" at #18.
The British Invasion was in full swing: at #10 was the Dave Clark Five's "Any Way You Want It" amidst a huge string of hits for the band.
Related: Our interview with Dave Clark
And at #9 was the Searchers' terrific "Love Potion #9" (on its way to #1 later that month).
The Beatles' "She's a Woman" was at #8 (more on that in a moment). Yet another British Invasion group, the Zombies, were at #4 with their breakthrough smash "She's Not There."
And at #1? Well, The Beatles' "I Feel Fine" (and "She's a Woman," sort of). The demand for Beatles music was so great that Top 40 radio programmers would often play both sides of a single. In this case, while "I Feel Fine" was yet another in a string of #1 chart hits for the Fab Four, the B-side of Capitol single 5327 – "She's a Woman" – also proved popular with radio audiences.
More on "I Feel Fine"… the studio recording is further memorable for its use of feedback, in this case the song's composer John Lennon's Gibson guitar which makes its presence known before the first words are sung.
34. "Downtown" – Petula Clark (Warner Bros.)
25. "You've Lost That Lovin' Feelin'" – The Righteous Brothers (Philles)
23. "As Tears Go By" – Marianne Faithfull (London)
18. "How Sweet It Is" – Marvin Gaye (Tamla)
10. "Any Way You Want It" – Dave Clark Five (Epic)
9. "Love Potion #9" – Searchers (Kapp)
8. "She's a Woman" – The Beatles (Capitol)
7. "The Jerk" – Larks (Money)
6. "Amen" – Impressions (ABC Paramount)
5. "Goin' Out of My Head" – Little Anthony & the Imperials (DCP)
4. "She's Not There" – The Zombies (Parrot)
3. "Mr. Lonely" – Bobby Vinton (Epic)
2. "Come See About Me" – The Supremes (Motown)
1. "I Feel Fine" – The Beatles (Capitol)

Latest posts by Best Classic Bands Staff
(see all)