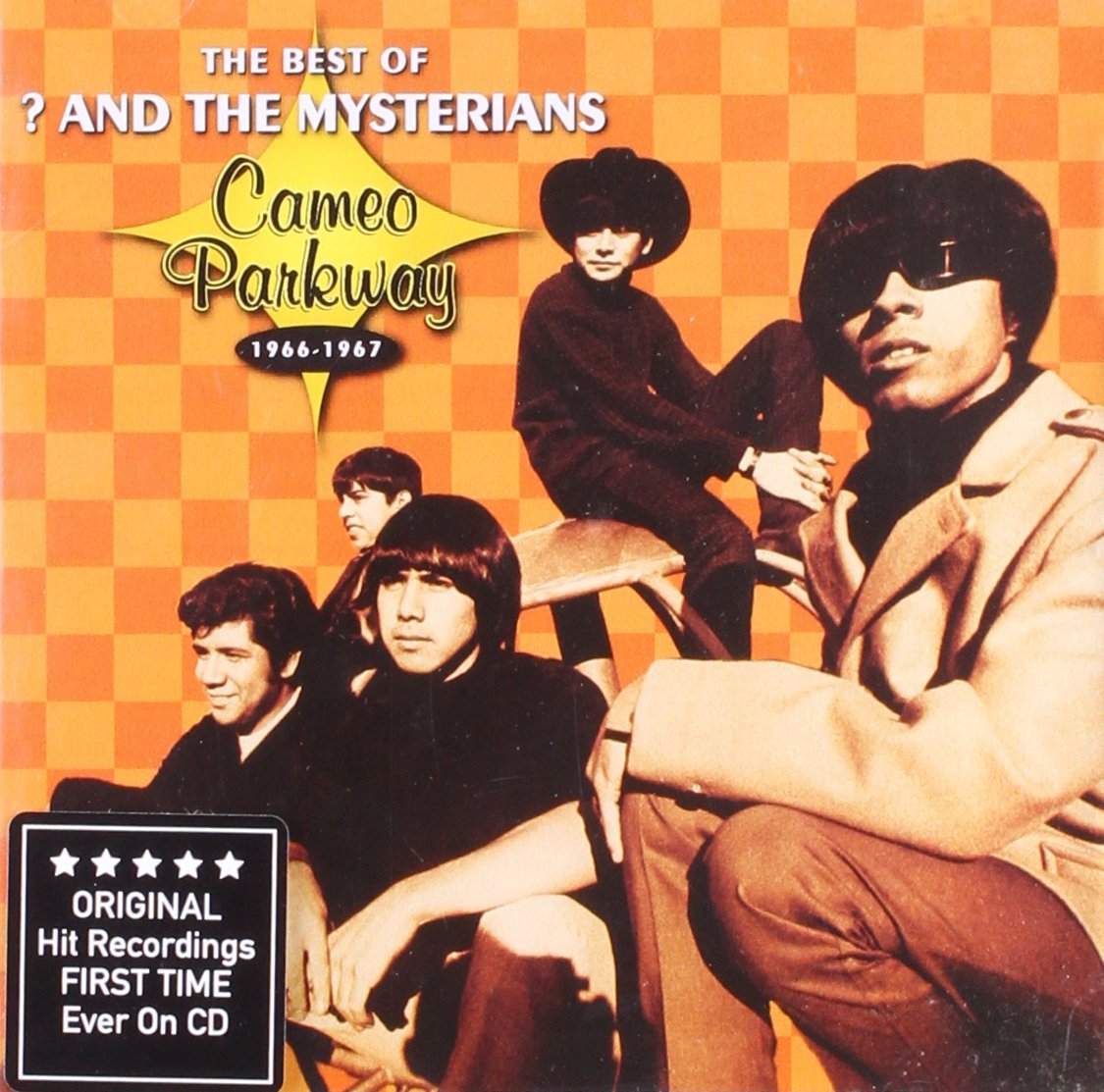 In the beginning, there was the riff: a mere eight blues-infused notes, one of the most memorable in the history of riffs, played on a Vox Continental organ. Then came the melody line, so giddily repetitious, so simple a child could play it, so hypnotic, so beautiful in its utter lack of pretense.
And then…the voice:
"Too many teardrops for one heart to be cryin', too many teardrops for one heart to carry on."
The tale that follows is one that's been told a million times before and since: You did me wrong, but you will get yours yet. Oh, will you get yours! The chorus:
"And when the sun comes up I'll be on top
You'll be right down there looking up
I'm gonna get to you but I know now
You're gonna cry 96 tears
You're gonna cry 96 tears"
But had it ever been told in quite this way? By a group quite like this? No. Never. Not then, not since.
In the summer of 1966, when all of the rules were being broken—Pet Sounds, Revolver, Blonde on Blonde—there was something so primal about ? and the Mysterians' "96 Tears." Like many other tunes that year by fellow one- or two-hit garage-incubated wonders—the Seeds, the Count Five, the Syndicate of Sound, the Standells, the Shadows of Knight—it was tough and direct. It hit you in the gut; it didn't ask you to interpret: "Sad Eyed Lady of the Lowlands" this was not. Instead, it asked you to surrender to the beat, to dance, to revel in its pure rock 'n' roll heart.
And millions did, even if they had no idea who they were listening to. Who were these mysterious Mysterians? And who the #%*@ was ? Someone really called himself Question Mark? What kind of crazy person dared use a punctuation mark as his name?
Rudy Martinez, that's who—not that he'd ever confess to that moniker ever having belonged to him. Their leader, their singer, dark shades omnipresent, swears not only that ? is his real name but that he was born on Mars, that he's been around since the dinosaur days, that he converses regularly with people from the future. This band that he had, says the main Mysterian, "came together out of the clear blue sky." He says all this not in an ironic way but knowing that it is true. Disbelieve him if you want, but that's his story and he's sticking to it.
Maybe they did come together out of the blue. Maybe not. Who can be sure? Some say they were from Bay City, Michigan. And the others, they had names that didn't end inquisitive sentences, so at least some of the musicians were from our world: Larry Borjas (bass), Robert Martinez (drums) and Bobby Balderrama (guitar) were original 1962 members. ? (yes, it is his legal name, although sometimes he will allow you to call him Q) showed up around 1964. At some point. Frank Rodriguez joined on keyboards. Robert and Larry left, replaced by Eddie Serrato on drums and Frank Lugo on bass.
Mysterians? A 1957 Japanese sci-fi movie in which alien Mysterians from the planet Mysteroid come down here looking for our women.
? didn't write "96 Tears," he swears. He channeled it—it came to him; it was just there. It was there long before there was a ? and the Mysterians, in fact, around for years before any of them had seen the inside of a recording studio. It was called "Too Many Teardrops" at first. Then "69 Tears." Someone told the boys that radio stations wouldn't play a song with 69 in the title. They flipped it. Their manager issued 750 copies on her own Pa-Go-Go label. Someone at Cameo-Parkway Records—where Bobby Rydell, Dee Dee Sharp and Chubby Checker all lived—heard it and thought, hmm, hit.
That someone was right. In August 1966, it was re-released on the larger label. It went to #1 on October 29 in Billboard, and one week earlier in Record World.
Watch a TV performance from '66
Related: See where the song ranked overall in 1966
Fifteen years later Garland Jeffreys had a top 10 hit with his version. U.K. prog punks the Stranglers covered it and so did blues singer Big Maybelle and R&B diva Thelma Houston.So did Aretha Franklin. Think about that before you watch this bonus video: "96 Tears," by Aretha Franklin. We live in a wonderful, mysterious Mysterian world.
Bonus video: Aretha Franklin covers "96 Years"

Latest posts by Best Classic Bands Staff
(see all)