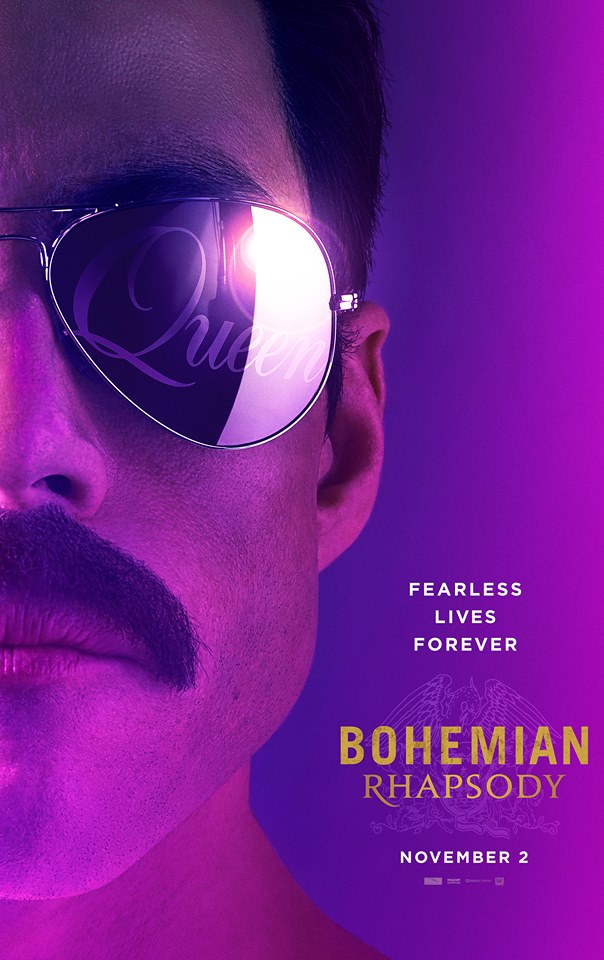 The first full trailer for the Queen biopic, Bohemian Rhapsody, was released on May 15. The film, from Twentieth-Century Fox, is scheduled for release on Oct. 24 in the U.K. and Nov. 2 in the U.S. (It'll debut on Nov. 1 in most other countries.) So what do Queen fans think? A resounding approval based on the first 98 seconds of footage that they've seen.
On Queen's official YouTube page, the clip had been viewed more than 3.5 million times as of May 19 with 135,000 thumbs up votes and just 1,200 thumbs down votes. (A dubbed clip for the Russia market was released on May 18 and had been viewed more than 200,000 times, receiving 9,100 positive votes and only 151 negative votes, also as of May 19.)
Rami Malek (TV's Mr. Robot) portrays legendary Queen frontman, Freddie Mercury; Ben Hardy (X-Men: Apocalypse, Mary Shelley, Only the Brave) plays Roger Taylor; Gwilym Lee (The Hollow Crown, Jamestown) plays Brian May; Joe Mazzello (The Social Network, G.I. Joe: Retaliation) plays John Deacon. Lucy Boynton (Murder on the Orient Express) stars as Mercury's lifelong companion, Mary Austin.
Queen's Facebook page has more than 28 million followers. The clip was also posted there on May 15 and viewed 16 million times. Among the well over 60,000 comments…
Anna Maria: "Oh my gosh it looks amazing. Will it be perfect? Probably not. Does Rami look exactly like Freddie? No, but very convincing! I'm so excited!!! Well done!!"
Janet Kreider Keyser: "Can't wait. 'We Will Rock You' is an iconic song…wafted through the halls of many high schools during basketball and football seasons. The best ever. We miss Freddie."
Graham Bentley: "There's only one Freddie Mercury. Theres only one band and that's queen. They are irreplaceable. No movie can do them justice. I won't be seeing it."
Fraser Bathgate: "Unlike some people, I was willing to give Rami Malek a shot, now I'm convinced. I so can't wait for this film!!!!"
Kelly Kizer: "I think some people here are more concerned that 'movie Freddie' won't measure up to or be like their 'imagined Freddie' .. who they've talked themselves into believing he was. Brian and Roger knew him. They know the real stories. They know how things went down. Also, it's a biopic, not a documentary. Those of you who are going nitpick every tiny thing might wanna brace yourselves or not see the movie at all… said in jest."
On the YouTube comments, rosenrot234 wrote: "Okay no lie here but at first I thought Rami was an odd choice. Then it just gets to him talking about the operatic section. Holy shit he does a great job."
Dollow Rlance wrote: "The greatest remix of Queen songs in 1 minute and 30 seconds."
Watch the official teaser trailer… Magnifico!
Related: Our Album Rewind of Queen's A Night at the Opera

Latest posts by Best Classic Bands Staff
(see all)