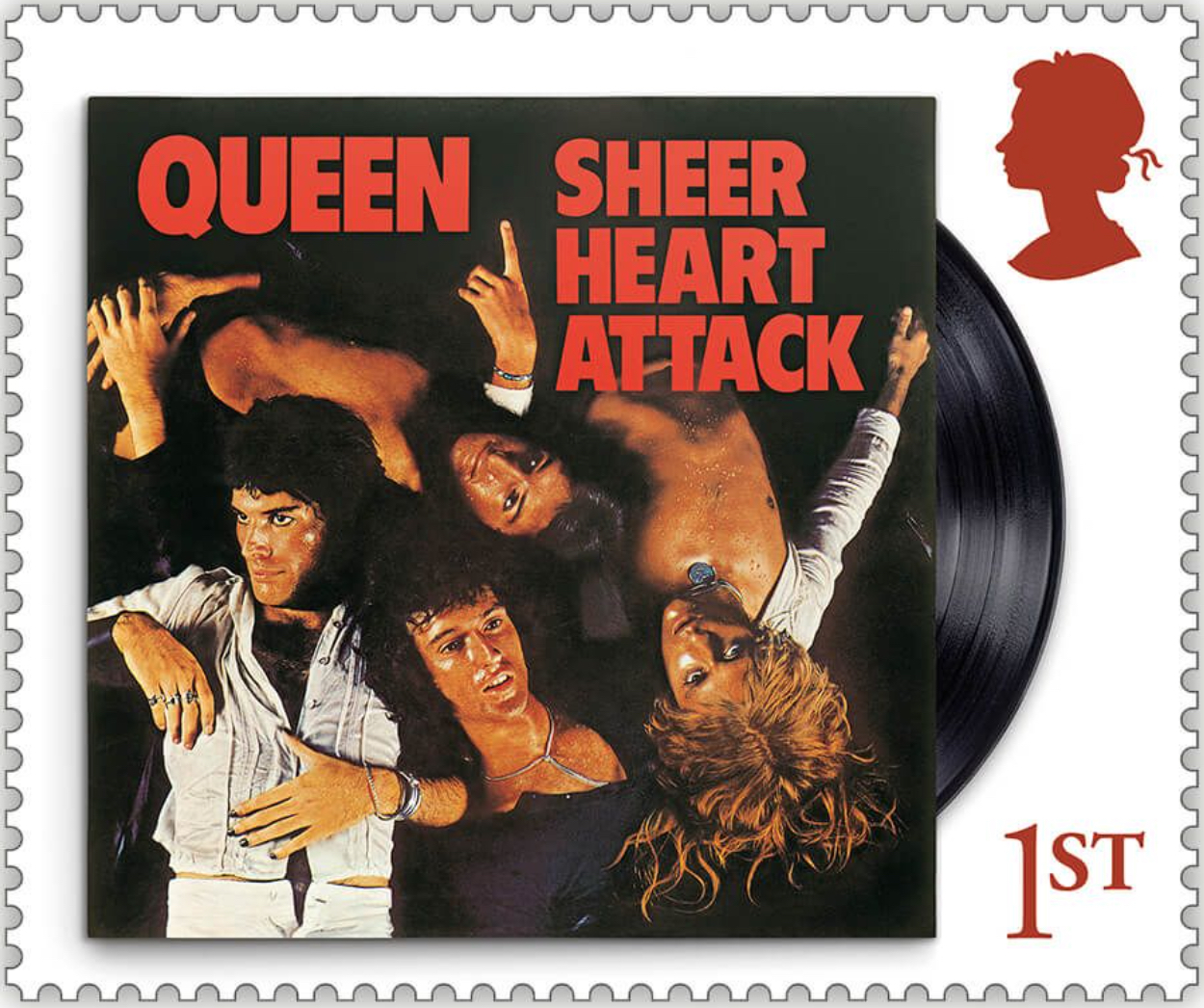 Queen are being honored with a series of stamps from Britain's Royal Mail charting their "meteoric rise to global rock royalty status." The June 23, 2020 announcement revealed that the 13 stamps, celebrating the group's 50th anniversary, would depict many of their album covers as well as four of their iconic live performances from around the world. For the latter, each of Queen's four members are shown on individual stamps.
The series became available on July 9 and are available to order.
Queen are just the third group to be so honored. The Beatles were the first, in 2007. Pink Floyd were selected in 2016. (David Bowie was also chosen, in 2017, in what would have been his 70th year.)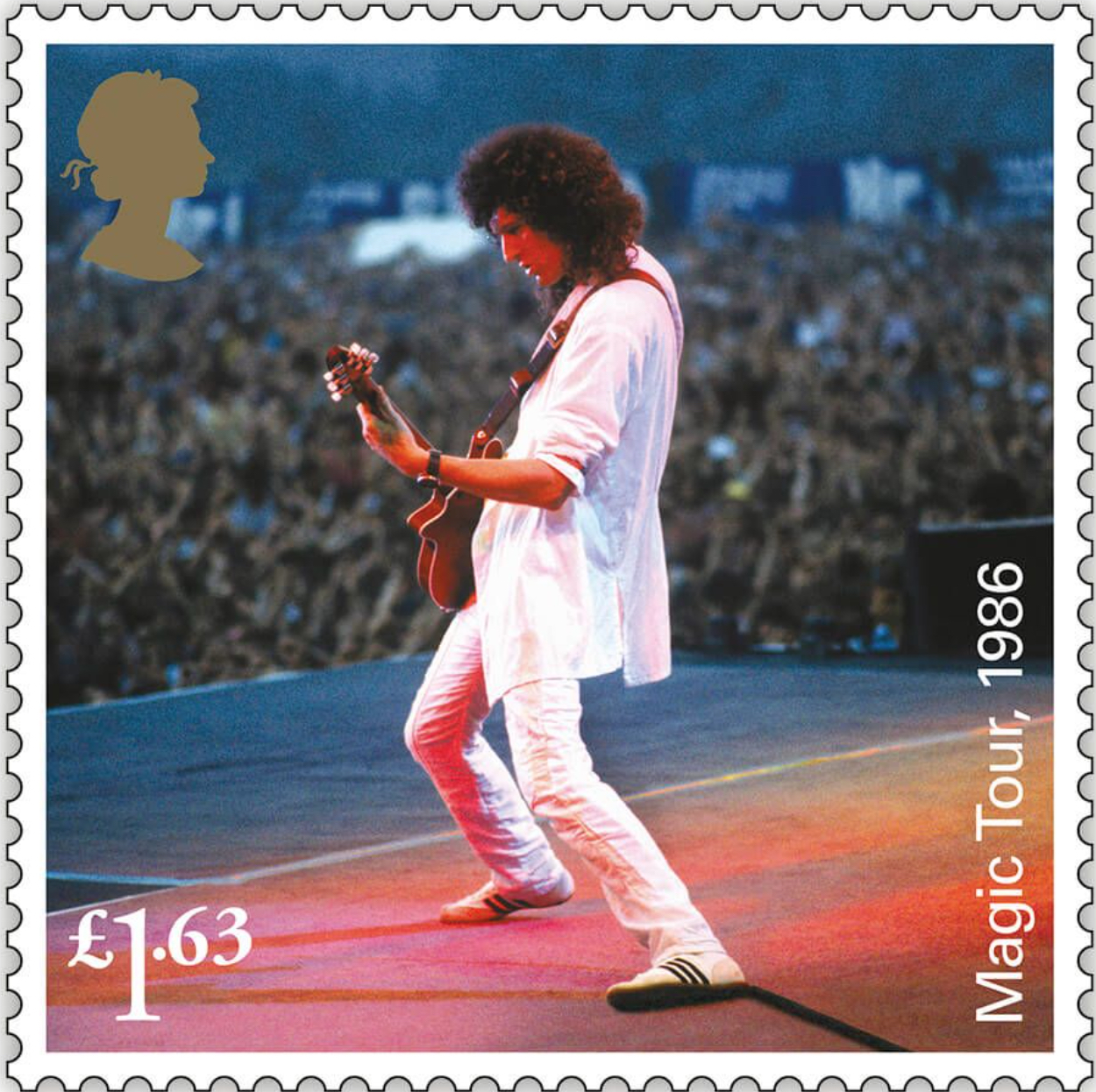 In the performance stamps, Freddie Mercury is seen at the group's memorable 1986 concert at Wembley Stadium. Brian May is at their concert in Budapest the same year. Roger Taylor is shown in Hyde Park in 1976. And John Deacon is at Hammersmith Odeon in 1975.
Stamps are also being devoted to eight Queen album covers such as A Night at the Opera and Sheer Heart Attack.
In the announcement, May said, "Since we four precocious boys started out on our quest 50 years ago, our lives have been devoted to making our impossible dream come true. Sometimes it's strange to wake up and realize the position in which we are now held – we have become a national institution, and nothing brings this home more than this incredible tribute from Royal Mail."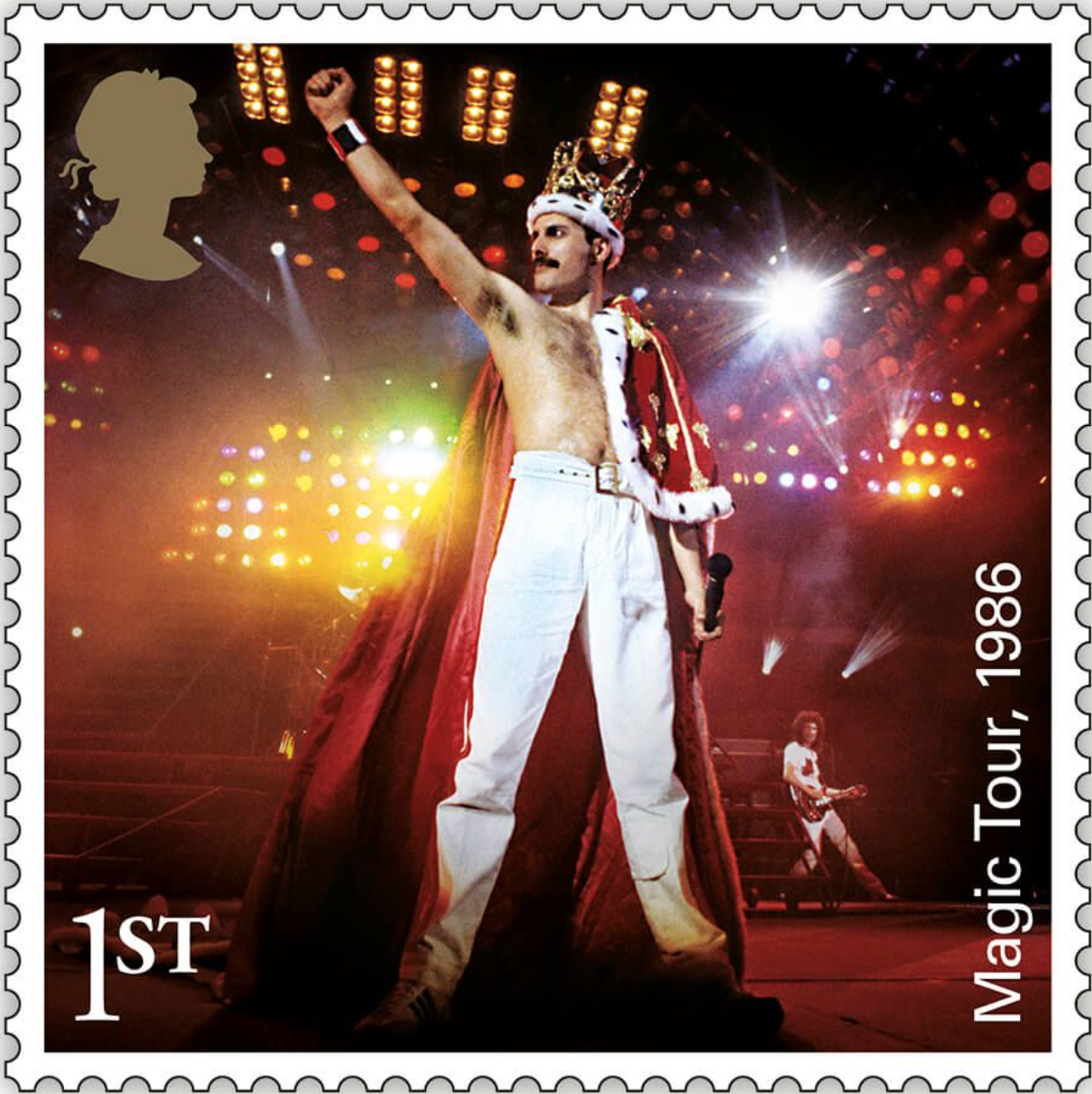 Queen were in their formative stages when they were hired to play their first gig: a charity event at Truro City Hall, in June 1970, while still performing under the name Smile. By the time Deacon joined the following year, the group had changed their name; the four-piece line-up that would remain together for the next two decades made their first live appearance at Surrey College on July 2, 1971.
In the official statement, the Royal Mail noted, "With their truly original, theatrical sound and effortless ability to mix musical styles, Queen are rock royalty. We pay tribute to one of the most loved bands of all time with these stunning stamps."

Latest posts by Best Classic Bands Staff
(see all)