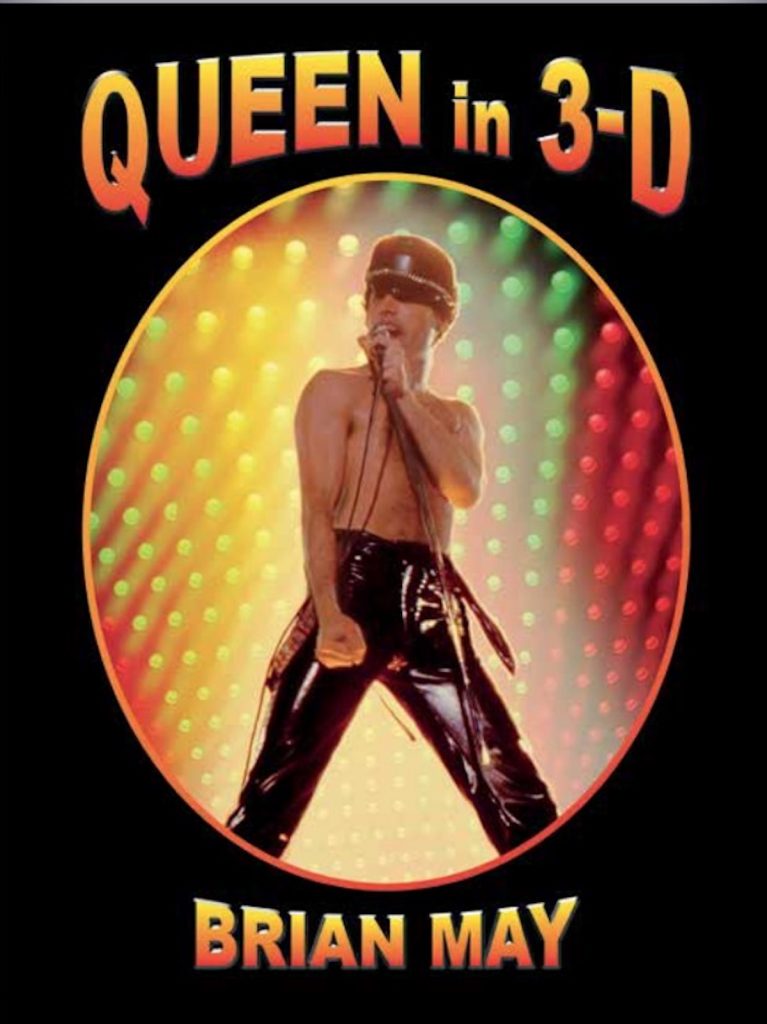 Queen in 3-D, a stereoscopic masterpiece by the band's guitarist and songwriter Brian May, is described in a press release as "the first history of any rock group created in 3-D and written by a band member." Queen in 3D features over 300 previously unseen 3-D photographs, capturing the history of Queen from the early 1970s to the present day. The book has a lenticular 3-D front cover and exclusive Brian May patent OWL 3-D viewer. It will be released by the London Stereoscopic Company in the U.S. on August 24. (Pre-order it here.) For more information, go here.
"The whole process of writing this new kind of book was almost subconscious," says May in the press release. "As I looked at the 3-D photos, memories were triggered and the stories poured out. It's the 3-D element that makes it so evocative. I believe each image will draw readers in deeper, like me, inviting them to immerse themselves in a scene, to share a previously unseen Queen moment."
Related: Revisiting Queen's A Night at the Opera
The 3-D illustrations were all captured with May's stereoscopic cameras. From an early age he traveled with a 3-D camera, allowing him to capture rare behind-the-scenes moments on Queen tours and during recordings. "Some of the photographs had not even been fully processed until the book was in the making. Initially thought by May to be a quick job, this project turned into a labor of love that spanned three years. Each time the book seemed to be close to completion, more 3-D photos were found in forgotten hiding places, prompting further memories and filling in the story. Queen in 3-D eventually became a compelling set of snapshots of May's life and the life of Queen, over more than 50 years," says the announcement.
Published as a coffee table book by May's own London Stereoscopic Company, Queen in 3-D "reveals the band's history through his eyes and reflective narrative." The book is illustrated with around 360 photographs, mostly accessible in 3-D using the OWL viewer supplied. May's recollections about himself and fellow band members Freddie Mercury, Roger Taylor and John Deacon are shared for the first time. Images were taken on stage and behind the scenes, including informal shots taken on the road and during leisure time. Mercury, shy and fiercely protective of his privacy, interacted playfully and comfortably with May's camera. Queen in 3-D shares rare glimpses of this consummate showman as viewed by his band mate and close friend. Current fans of the band will also enjoy the modern sections, including on and off stage moments with Adam Lambert."
Queen in 3-D is published by Shelter Harbor Press.

Latest posts by Best Classic Bands Staff
(see all)