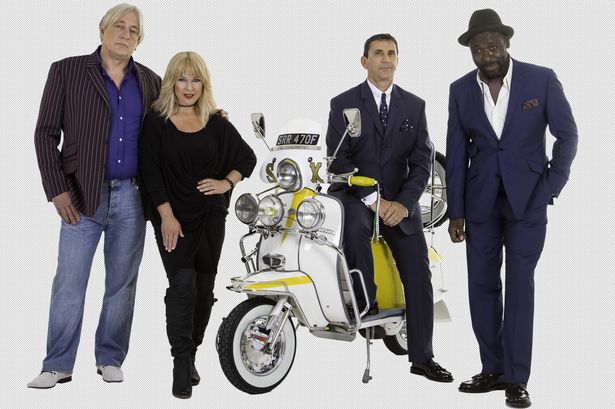 Fans of The Who's 1973 Quadrophenia album and 1979 film who have pondered the fate of its young Mod hero Jimmy will soon have an answer on the silver screen. The director says he has the blessing of Pete Townshend, and stars from the original movie have already signed on.
Actor Phil Daniels – who portrayed teenaged Jimmy – and singer Toyah Willcox, Mark Wingett and Trevor Laird are slated to appear in the production, which will start filming in London this summer. It will be directed by English actor Ray Burdis, and based on the Quadrophenia sequel book To Be Someone. The Who gave author Peter Meadow, a London taxi driver, the rights to use the Quadrophenia characters for his novel, which follows Jimmy into adulthood and the realm of London gangsters and the Russian mafia as he also continues to embrace Mod culture.
No word yet if any classic or new Who songs will be heard in the movie. "'We need to have young blood in this film – and young talented bands," Burdis says. "Obviously we'll have a couple of classic tracks too, for the original generation."
The original movie has had its ongoing ties on youth culture. "Quadrophenia was really zeitgeist and it's never really gone away, as every new generation connects with it," says Willcox, who had a successful U.K. post-punk singing career in the 1980s and is married to former King Crimson guitarist Robert Fripp. "No one expected that to happen – it grabbed teenage angst by the balls and never let go. None of us realized the impact it would have at the time."
Never miss a post! Sign up for Best Classic Bands' Newsletter; form is on every page.
The Quadrophenia album reached #2 on the Top 200, and the band played parts of it on their 1973 and '74 tours. In 1996 and '97 they presented it as a live concert, first in London's Hyde Park and later on tour in the U.K. and U.S., among other presentations.

Latest posts by Best Classic Bands Staff
(see all)