The inductees at the 2004 Rock and Roll Hall of Fame were a truly star-studded group: Jackson Browne, the Dells, Prince, Bob Seger, Traffic, Jann Wenner and ZZ Top. And George Harrison, for his post-Beatles solo work.
When it came to honoring the "Quiet Beatle" at the induction ceremony, held at New York's Waldorf Astoria Hotel, on March 15 of that year, an all-star lineup took to the stage to perform Harrison's "While My Guitar Gently Weeps." Among those onstage were Tom Petty, Steve Winwood, Jeff Lynne and Dhani Harrison, who uncannily resembles his father.
The official video has been on the Rock Hall's official YouTube channel since 2012. As of March 2023, it's been viewed more than 120 million times.
17 years after the brilliant performance, Joel Gallen, who produced and directed the event, created a Director's Cut of the clip. As he notes, "I probably shouldn't tamper with something as sacred as this epic performance." But he did, nonetheless. "Even if nobody else notices, I do, and I feel much better about it now," he says.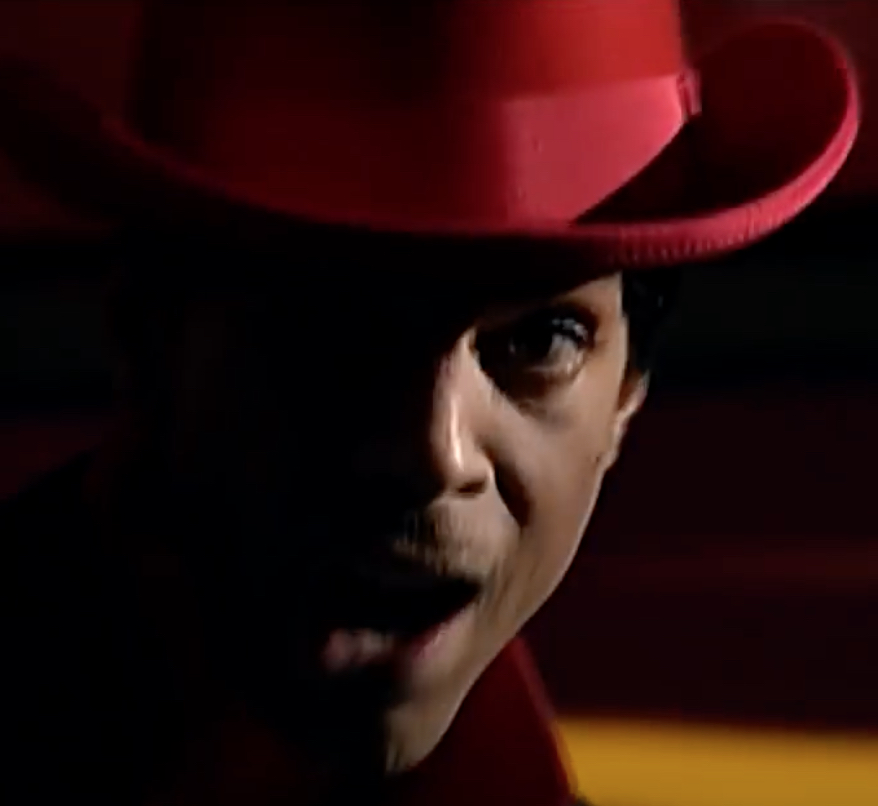 The revised version includes plenty of close-ups of Prince.
Best Classic Bands asked him: why now? "It was just one of those things – that it's been seen millions of times over the years on-line, and every time I personally saw it, I would start thinking about shots that I wished I could change for whatever reason," he says. "So I finally reached out to the Rock Hall and asked them if they would send me all the recorded cameras (the isos) so I can do a new edit – and they gladly obliged. I think it's much better now."
Watch both versions below.
Petty and Lynne share lead vocals. And from the Hall's original clip, although we don't even recognize him until a brief appearance shortly after the 2:00 mark, it's fellow '04 inductee Prince who steals the show with an absolutely blistering guitar solo. From 3:28 on, it's all Prince and the joy on Dhani Harrison's face is something to behold.
The performance becomes a celebration of Harrison's life and career, less than three years after his untimely death on November 29, 2001.
We first shared this with our readers in November 2015. When Prince passed on April 21, 2016, it began to show up all over the Internet.
Watch the original clip
Heartbreakers' drummer Steve Ferrone, was quoted by the New York Times in 2016, "I had no idea that Prince was going to be there. Steve Winwood said, 'Hey, Prince is over there.' And I said, 'I guess he's playing with us?'
"So I wandered across the stage and I went up to him and I said, 'Hi, Prince, it's nice to meet you — Steve Ferrone.' And he said, 'Oh, I know who you are!' Maybe because I'd played on Chaka Khan's 'I Feel for You,' which is a song that he wrote. I went back over and I sat down behind the drum kit, and Winwood was like: 'What's he like? What'd he say?'"
"We get to the rehearsal the night before the show at the Waldorf Astoria," Gallen told the Times. "Prince's rehearsal was actually earlier — he rehearsed his big 10-, 12-minute medley that opened the show.
"The Petty rehearsal was later that night. And at the time I'd asked him to come back, there was Prince; he'd shown up on the side of the stage with his guitar. He says hello to Tom and Jeff and the band. When we get to the middle solo, where Prince is supposed to do it, Jeff Lynne's guitar player just starts playing the solo. Note for note, like Clapton. And Prince just stops and lets him do it and plays the rhythm, strums along. And we get to the big end solo, and Prince again steps forward to go into the solo, and this guy starts playing that solo too! Prince doesn't say anything, just starts strumming, plays a few leads here and there, but for the most part, nothing memorable.
"So I talk to Prince about it, I sort of pull him aside and had a private conversation with him, and he was like: 'Look, let this guy do what he does, and I'll just step in at the end. For the end solo, forget the middle solo.' And he goes, 'Don't worry about it.' And then he leaves. They never rehearsed it, really. Never really showed us what he was going to do, and he left, basically telling me, the producer of the show, not to worry.
"And the rest is history. It became one of the most satisfying musical moments in my history of watching and producing live music."
Best Classic Bands asked Gallen if he had any insight on how some of the fellow legends thought of Prince's performance. "I think it's pretty much documented that Tom Petty, Jeff Lynne, Dhani Harrison, Steve Winwood – and everyone else on that stage – were blown away. It still holds up as one of the greatest music performances ever captured on television."
Watch Gallen's 2021 Director's Cut
So, what happened to Prince's guitar? "I was tempted to show what happened in my new edit," Gallen tells us, "but with so many people still mystified and wondering about that guitar toss, I decided to keep it that way and not reveal what happened to the guitar, and continue to leave it to people's imagination."
Related: Listings for 100s of classic rock tours
Gallen directed more than a dozen Rock and Roll Hall of Fame induction ceremonies. He did so again in 2020 after not doing the show for several years, and produced and directed the 2020 Rock and Roll Hall of Fame Documentary Special for HBO.
He always has a busy calendar. In 2022, he directed the pair of Taylor Hawkins tribute concerts. And in 2023 he produced and directed the Netflix special, Chris Rock: Selective Outrage.
If you're a new Best Classic Bands reader, we'd be grateful if you would Like our Facebook page and/or bookmark our Home page.

Latest posts by Best Classic Bands Staff
(see all)