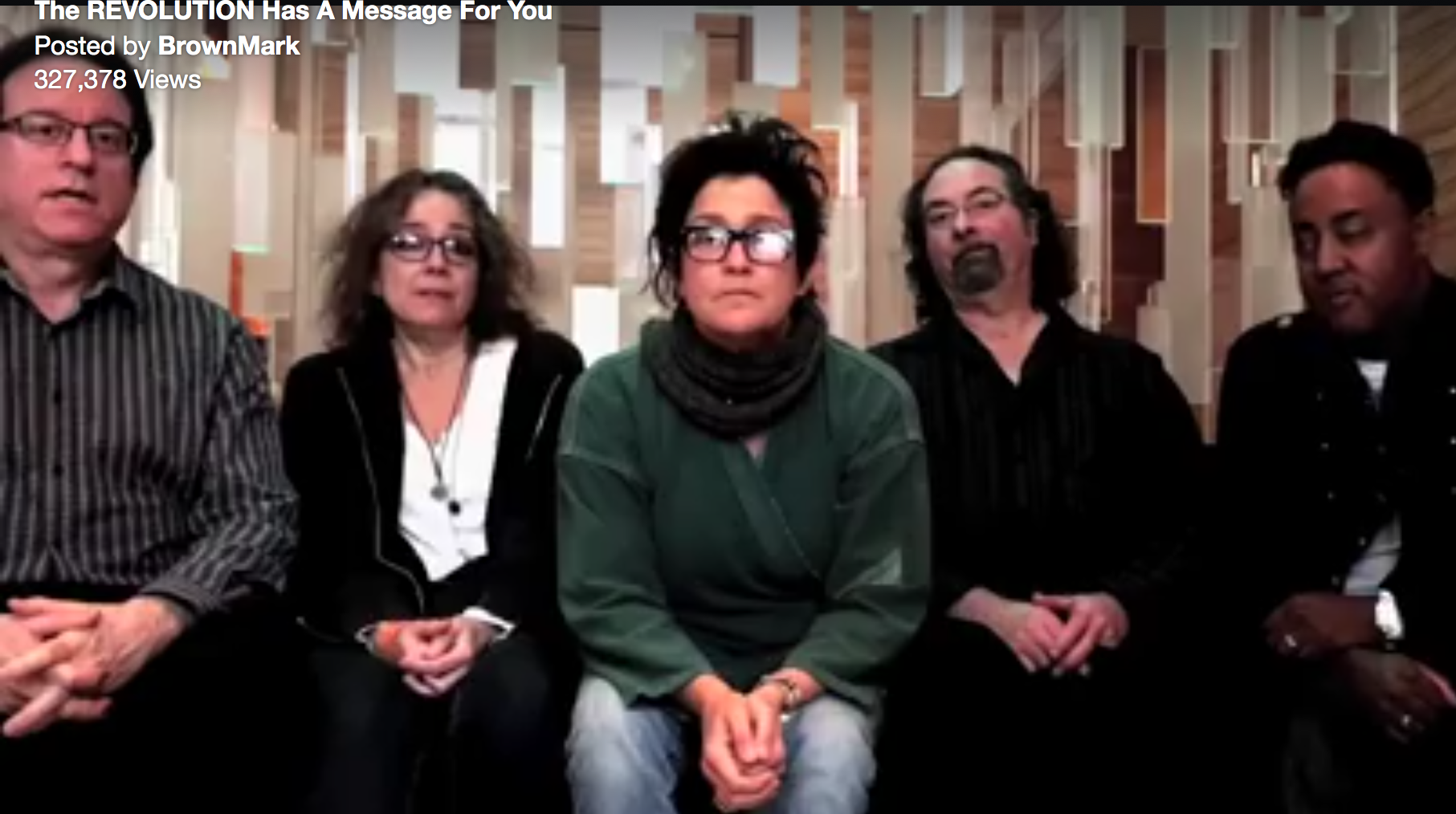 Members of the band that backed Prince throughout most of the 1980s, The Revolution, have decided that the best way they can grieve and honor their late friend and bandleader is to get back together and play some shows. The players Wendy Melvoin, bassist BrownMark, keyboardists Matt (Doctor) Fink and Lisa Coleman and drummer Bobby Z made the announcement Tuesday (4/26) via BrownMark's Facebook page. (You can watch the video of their announcement here.)
The band did not offer any further details on when or where they would perform. "[W]e want to let you know that we'll be there soon, so we want to let you know now," said Melvoin. "So thank you, and see you soon."
After Prince's death Melvoin and Coleman flew to Minneapolis to be with their onetime bandmates. "[A]fter spending three or four days together now grieving over the loss of Prince, that we would like to come out and do some shows," Melvoin said in the announcement.
The Revolution appeared in the movie Purple Rain and played on the soundtrack album. They also performed on the albums 1999, Around The World In A Day and Parade. The Revolution also recorded an unreleased double album, Dream Factory, with Prince. The group broke up in 1986 following the Parade tour.
It is not known whether other Revolution members such as guitarist Miko Weaver, saxophonist Eric Leeds or backing vocalist Susannah Melvoin will be part of the reunion. Or if other players associated with Prince during the same era like Sheila E. might perform with the band. The Revolution previously reunited without Prince in December 2003 at the benefit organized by Sheila E., the 1st Annual Family Jamm, and in February 2012 for a reunion/benefit concert at First Avenue in Minneapolis.
Best Classic Bands will update this story as more information becomes available.

Latest posts by Best Classic Bands Staff
(see all)