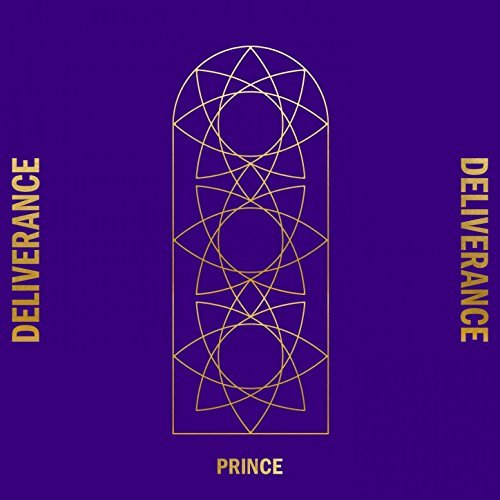 Update (April 19, 9:45 p.m. ET): The Hollywood Reporter notes the title track "was removed from iTunes, Apple Music, Amazon Music and Google Play on Wednesday." The Amazon link at the bottom of our story has also been disabled.
Our original item from earlier that day…
A perhaps aptly named label, Rogue Music Alliance, has announced the imminent release of a six-song EP of "new, undiscovered studio recordings" from 2006-2008 by Prince. The release date of Friday, April 21, marks the one-year anniversary of the icon's passing. The title track, "Deliverance," is available now on iTunes and Apple Music.
The announcement was made last night (April 18) and has already caused controversy: Paisley Park Enterprises and Prince's estate had already filed a federal lawsuit to block their release.
The EP's disc version of Deliverance will (for now) be released nationwide on June 2 "at Walmart, Target and other major brick and mortar stores." For now, it can be pre-ordered here.
The label's announcement, via the well known PR firm Rogers and Cowan, notes: "Deliverance features six previously unreleased tracks: 'Deliverance,' 'Man Opera,' which includes a four-movement medley: 'I Am,' 'Touch Me,' 'Sunrise Sunset,' and 'No One Else'; and an extended version of 'I Am'."
A website has been created to tout the release, using the artist's full name, Prince Rogers Nelson, where a portion of "Deliverance" can be heard. The website indicates that the release is only available in the U.S. Portions of all of the songs can be sampled here.
The press release continues: "The songs were written and recorded when Prince was an independent artist, protesting what he saw as an unjust music industry. In the spirit of that independence, and in supporting Prince's opinion of major label contracts, Deliverance is being released independently via RMA, a Vancouver, WA based record company. The majority of all sales of Deliverance will benefit Prince's estate."
The Minneapolis Star Tribune reported today (April 19) the estate and Paisley Park had filed their suit last week and that "George I. Boxill… has no legal rights to the tracks that were recorded in 2006. The plaintiffs are also alleging… Boxill is violating a confidentiality agreement he signed in 2004 with Prince."
The newspaper adds: "Twice in late March, the plaintiffs say Boxill refused their demands to hand over the recordings."
Prince's vaults are said to contain literally thousands of hours of unreleased material that he made at his Paisley Park recording studios.
The press release notes: "Prince, and Ian Boxill (2Pac, Gladys Knight, Janet Jackson, Bone Thugs-n-Harmony, multiple award winning Prince albums), co-wrote and co-produced all of the tracks beginning in 2006. After Prince's untimely passing, Boxill continued their work by spending the past year completing the compositions and arrangements, finishing the production and mixing the songs."
Says Boxill, "I believe 'Deliverance' is a timely release with everything going on in the world today, and in light of the one-year anniversary of his passing. I hope when people hear Prince singing these songs it will bring comfort to many." He continues, "Prince once told me that he would go to bed every night thinking of ways to bypass major labels and get his music directly to the public. When considering how to release this important work, we decided to go independent because that's what Prince would have wanted."
From Boxill's own bio: "Ian Boxill is constantly surrounded by superstar musicians and artists in his daily routine within the numerous mixing and tracking studios he's worked in over the past 15 years. However ironically, Ian is the complete opposite to today's musical artist: humble, ego-less, unselfish, focused, non-dramatic, very professional, punctual and thankfully, full of talent."

Latest posts by Best Classic Bands Staff
(see all)