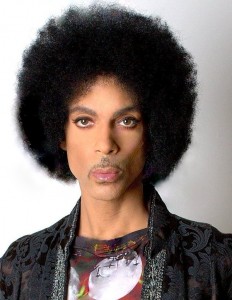 A law-enforcement official has revealed that rock/funk superstar Prince died from an opioid overdose, tests show. The source asked to remain anonymous, and the results were not officially revealed. But the news confirms the suspicions that Prince, who died unexpectedly at age 57 on April 21st, had been taking prescription painkillers for physical maladies and had suffered an overdose when he was discovered dead in an elevator at his Paisley Park home and recording complex in the suburbs of Minneapolis, MN.
Related: Prince Dead at Age 57
The singer, songwriter, recording and performing star and film actor had reportedly suffered an overdose in the early hours of April 15th when the plane taking him home from a concert in Atlanta made an emergency landing in Moline, IL and he was given a "save shot" of naloxone, which is used to revive people overdosing on opioids.
Related: Prince tributes from around the globe
The Carver County Sheriff's Office, the U.S. Attorney's Office in Minnesota and the Drug Enforcement Administration have been investigating two doctors who are said to have prescribed Percocet to Prince. It had been reported that just prior to his death, on April 20th, representatives for Prince had contacted Dr. Howard Kornfeld, a specialist in treating opioid addictions, to arrange for the artist to enter Kornfeld's California rehab facility. Kornfeld's son Andrew flew to Minneapolis on a redeye flight that night while his father worked on clearing his schedule to travel to Minneapolis the following day and meet with Prince. Andrew Kornfeld was one of the people who found Prince dead.
Don't miss a post! Sign up for Best Classic Bands' Newsletter. Form appears on every page.
Prince's sister Tyka Nelson applied to become the executor of his estate, as he died without a will. The value of Prince's estate has been estimated at $300 million.
Best Classic Bands will update this story as more details become available.

Latest posts by Best Classic Bands Staff
(see all)