Pretenders have announced a new album, Relentless, coming September 1, 2023, via Rhino. The album marks the band's return to Warner Music Group after more than two decades having first been signed to Sire Records in America by the legendary Seymour Stein. The news, shared on May 11, coincided with the release of the first single, "Let the Sun Come In," featuring Chrissie Hynde's usual tough-as-nails vocal.
"I enjoy seeing the various meanings and origins of a word," says Hynde of the album's title. "And I liked the definition: 'showing no abatement of intensity.' So when it came to an album title, it seemed fitting. You know…to keep doing it. I think anyone in a band is constantly questioning if they should keep going. It starts as a youthful pursuit and eventually, it makes you wonder, why am I doing this? It's the life of the artist. You never retire. You become relentless."
More from the announcement: Produced by multiple Grammy Award-nominee David Wrench (Courtney Barnett, David Byrne) at the famed Battery Studios in Willesden, North West London, Relentless marks the second consecutive full-length songwriting collaboration by Hynde and Pretenders guitarist James Walbourne following 2020's acclaimed Hate For Sale. The two are joined on the album's twelve tracks by what Hynde has dubbed "The Pretenders Collective," including Kris Sonne (drums), Chris Hill (double bass), Dave Page (bass), and Carwyn Ellis (keyboards and guitars). In addition, Relentless features a landmark collaboration with Academy Award-nominated composer Jonny Greenwood (Radiohead, The Smile), who provides the string arrangement and conducted the 12 Ensemble for the album's closing track, "I Think About You Daily."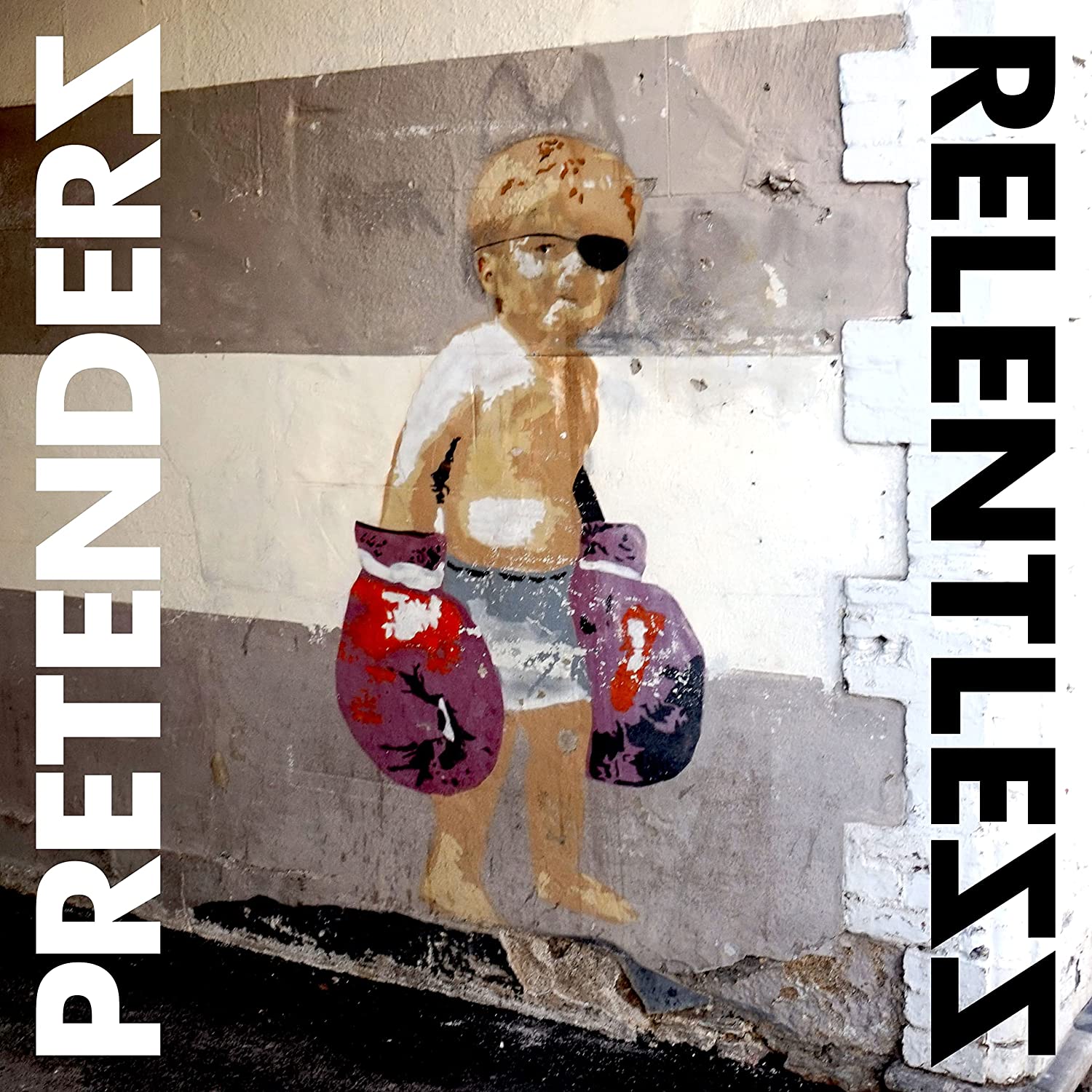 "I met Jonny a couple of times and we're obviously big fans of him because he's done some incredible music over the years," Hynde says. "I saw him at the Phantom Thread premiere where the film was running on screen with a live orchestra playing. And we spoke afterward and he expressed an interest in doing something one day. I was thrilled and very surprised. So when we had the idea of getting strings on 'I Think About You Daily,' he was first choice. Legend!"
Pretenders will introduce Relentless to fans around the world with an international live schedule, including intimate headline dates, top-billed festival appearances, and a massive European and U.K. stadium run supporting Guns N' Roses. Dates begin May 12, with a sold-out tour of clubs and small venues across the U.K. and Ireland. Additional dates will be announced.
Pretenders 2023 Tour (Tickets are available here and here)
May 16 – Frome, UK – Cheese & Grain
May 17 – Stoke, UK – The Sugarmill
May 19 – Limerick, Ireland – Dolans
May 20 – Core, Ireland – Cypress Avenue
May 21 – Dublin, Ireland – Olympia Theatre
May 23 – Belfast, UK – Limelight
May 25 – Stornoway, UK – Midnight Sun Weekender *
May 28 – Derbyshire, UK – Bearded Theory *
May 30 – Antwerp, Belgium – De Roma
May 31 – Antwerp, Belgium – De Roma
Jun 09 – Madrid, Spain – Estadio Cívitas Metropolitano †
Jun 11 – Oxfordshire, UK – KITE Festival *
Jun 12 – Vigo, Spain – Estadio Abanca Balaídos †
Jun 16 – Vitoria-Gasteiz, Spain – Azkena Festival *
Jun 17 – Kent, UK – Black Deer Festival of Americana *
Jun 27 – Glasgow, UK – Bellahouston Park †
Jun 30 – London, UK – BST Hyde Park †
Jul 03 – Frankfurt, Germany – Deutsche Bank Park †
Jul 05 – Bern, Switzerland – BERNEXPO †
Jul 08 – Rome, Italy – Circo Massimo †
Jul 11 – Weert, Netherlands – Evenemententerrein †
Oct 01 – Dana Point, CA – OHANA Festival *
* Festival Appearance
† w/ Guns N' Roses
Related: Listings for 100s of classic rock tours
Pretenders Relentless Tracklist
Losing My Sense Of Taste
A Love
Domestic Silence
The Copa
Promise Of Love
Merry Widow
Let The Sun Come In
Look Away
Your House Is On Fire
Just Let It Go
Vainglorious
I Think About You Daily

Latest posts by Best Classic Bands Staff
(see all)