Pretenders have shared "A Love," the new single from their forthcoming studio album, Relentless. Watch the official visualizer—featuring exclusive footage of the legendary band's recent live run at small U.K. clubs—below. Lasst week, the band announced a rare U.S. headlining club tour for this summer and fall, to fill in dates in between their opening slot on Guns N' Roses' 2023 stadium tour. Tickets for the nine intimate shows may be available here and here. See the itinerary below. "A Love" is the third track released from Relentless, coming September 15, via Rhino. The album marks the band's return to Warner Music Group after more than two decades having first been signed to Sire Records in America by the legendary Seymour Stein. The original album announcement, shared on May 11, coincided with the release of the first single, "Let the Sun Come In," featuring Chrissie Hynde's usual tough-as-nails vocal. The band completed a tour of the U.K., Ireland and Europe in mid-July, that included a performance at BST Hyde Park in London opening for G N' R.
"I suppose 'A Love' is the most traditionally Pretenders-sounding song on the album," says Hynde, "in the vein of 'Kid' or 'Talk of the Town' or any of the mid-tempo ones over the years. I often see love/relationships almost in the same vein as drug addiction. Although, having said that, I know I am jaded and cynical…"
"I enjoy seeing the various meanings and origins of a word," says Hynde of the album's title. "And I liked the definition: 'showing no abatement of intensity.' So when it came to an album title, it seemed fitting. You know…to keep doing it. I think anyone in a band is constantly questioning if they should keep going. It starts as a youthful pursuit and eventually, it makes you wonder, why am I doing this? It's the life of the artist. You never retire. You become relentless."
More from the announcement: Produced by multiple Grammy Award-nominee David Wrench (Courtney Barnett, David Byrne) at the famed Battery Studios in Willesden, North West London, Relentless marks the second consecutive full-length songwriting collaboration by Hynde and Pretenders guitarist James Walbourne following 2020's acclaimed Hate For Sale. The two are joined on the album's twelve tracks by what Hynde has dubbed "The Pretenders Collective," including Kris Sonne (drums), Chris Hill (double bass), Dave Page (bass), and Carwyn Ellis (keyboards and guitars). In addition, Relentless features a landmark collaboration with Academy Award-nominated composer Jonny Greenwood (Radiohead, The Smile), who provides the string arrangement and conducted the 12 Ensemble for the album's closing track, "I Think About You Daily," released on June 16.
"I met Jonny a couple of times and we're obviously big fans of him because he's done some incredible music over the years," Hynde says. "I saw him at the Phantom Thread premiere where the film was running on screen with a live orchestra playing. And we spoke afterward and he expressed an interest in doing something one day. I was thrilled and very surprised. So when we had the idea of getting strings on 'I Think About You Daily,' he was first choice. Legend!"
Pretenders 2023 Tour (Tickets are available here and here)
Aug 11 – Hershey, PA – Hersheypark Stadium †
Aug 15 – East Rutherford, NJ – Metlife Stadium †
Aug 16 – New York, NY – Bowery Ballroom **
Aug 18 – Pittsburgh, PA – PNC Park †
Aug 21 – Boston, MA – Fenway Park †
Aug 24 – Chicago, IL – Wrigley Field †
Aug 26 – Nashville, TN – The Blue Room **
Aug 29 – Asbury Park, NJ – The Stone Pony **
Aug 31 – Washington, DC – The Atlantis **
Sep 03 – Toronto, ON – Rogers Centre †
Sep 05 – Detroit, MI – Shelter **
Sep 07 – Minneapolis, MN – 7th St Entry **
Sep 09 – St. Louis, MO – Busch Stadium †
Sep 19 – Paris, France – Maroquinerie
Sep 20 – Paris, France – Maroquinerie
Sep 21 – Utrecht, Netherlands – Tivoli Vredenburg Ronda
Sep 23 – Hamburg, Germany – Reeperbahn Festival
Sep 25 – Berlin, Germany – Columbia Theatre
Oct 01 – Dana Point, CA – OHANA Festival *
Oct 02 – Los Angeles, CA – The Regent Theater **
Oct 04 – Pioneertown, CA – Pappy & Harriet's (Outdoor) **
Oct 06 – San Francisco, CA – Bimbo's 365 Club **
* Festival Appearance
** Headlining date
† w/ Guns N' Roses
Related: Listings for 100s of classic rock tours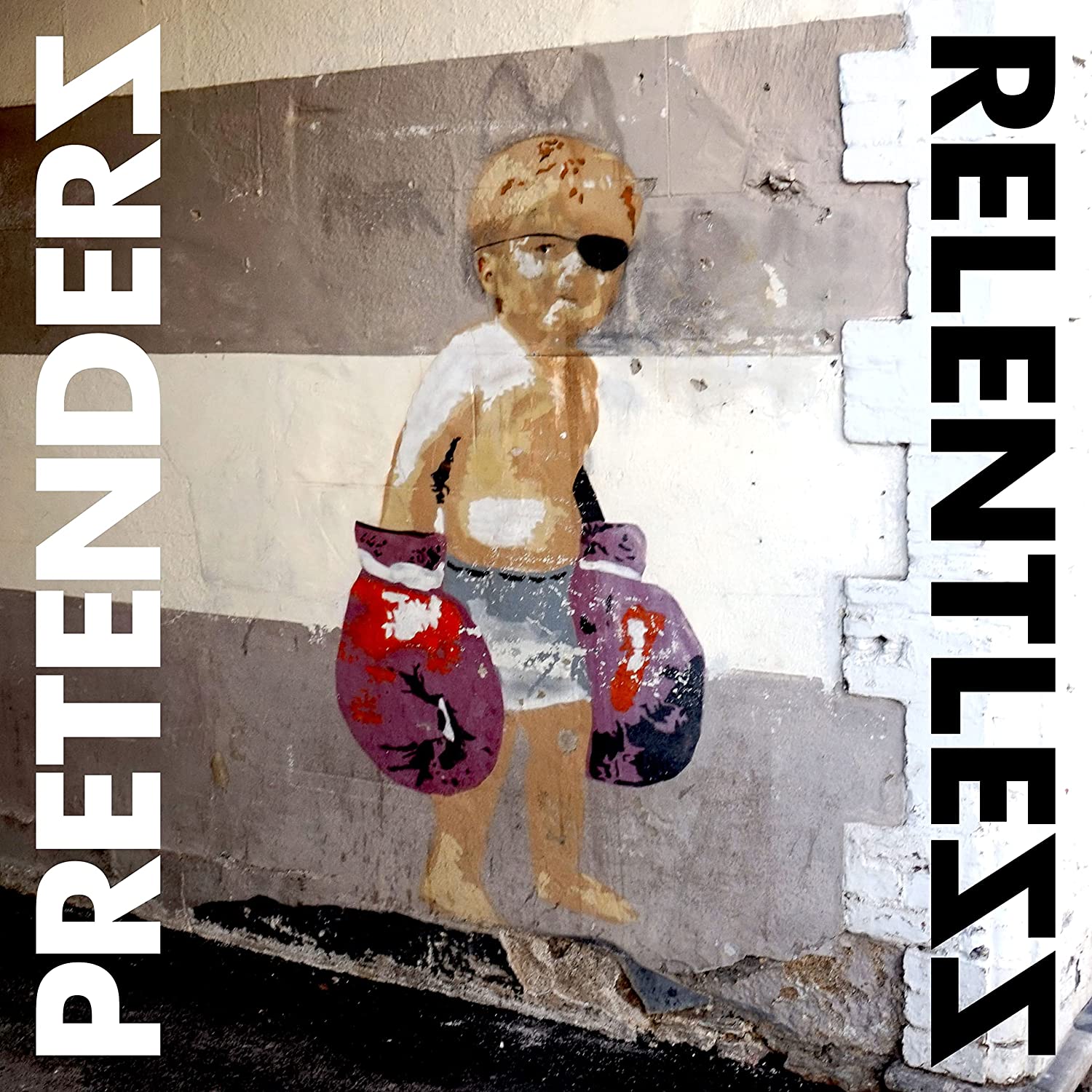 Pretenders Relentless Tracklist
Losing My Sense Of Taste
A Love
Domestic Silence
The Copa
Promise Of Love
Merry Widow
Let The Sun Come In
Look Away
Your House Is On Fire
Just Let It Go
Vainglorious
I Think About You Daily

Latest posts by Best Classic Bands Staff
(see all)