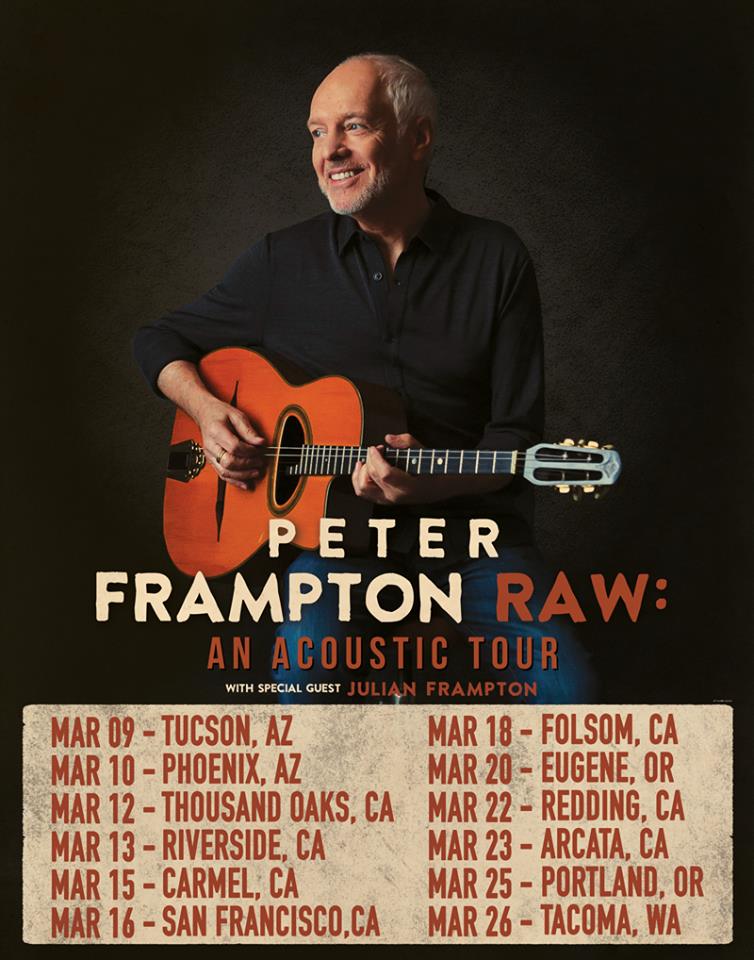 The lengthy live version of "Do You Feel Like We Do" with its "talk box" vocal became one of the highlights of Peter Frampton's sets soon after it first came out in 1973. Now the English classic rocker is giving the crowd favorite another go on a new solo acoustic album, out February 26th. Acoustic Classics offers up 11 stripped-down versions of songs like "Show Me the Way," "I'm In You," and "Baby I Love Your Way." Fans can pre-order the record now and get an instant download of "Do You Feel Like I Do."
"'Do You Feel' was the song I was most nervous about," Frampton admitted in a recent interview with The Wall Street Journal. "I wanted to see what it would be like with two acoustic guitars doing that harmony opening riff. I never thought that it would work. But, it really does. It's one of my favorites." The new version maintains the original's iconic opening riff, but keeps the tune to just over six minutes, sans extended mid-song jam.
Frampton is best known for his fifth solo album, Frampton Comes Alive!, released in 1976 as a two-record set. Immediately upon release, the album launched Frampton into the stratosphere with huge sales, hit singles and arena tours. Alive! was #1 for ten weeks and remains one of the best-selling live albums of all time.
And to bring things full circle, Acoustic Classics will also be available as a vinyl double album (although production will delay that configuration until the spring.)
Although he often played small sets of acoustic music during live shows with his band, it wasn't until last October that he played his first ever acoustic-only tour. Due to the overwhelming response, he has announced an additional set of "Peter Frampton Raw, An Acoustic Tour" dates, starting March 9th in Tucson, Arizona and running through March 26th in Tacoma, Washington. Click here to order tickets. Frampton's longtime collaborator and co-producer of his Grammy-winning album Fingerprints will join him again for the March run along with Frampton's son, the singer and guitarist Julian.
Check out the new acoustic version of "Do You Feel Like We Do":
And here's "Baby I Love Your Way," which Huffington Post premiered…
And here's a live version from The Midnight Special in 1976!
Peter Frampton Raw, An Acoustic Tour dates:
March 9, Tucson, AZ
March 10, Phoenix, AZ
March 12, Thousand Oaks, CA
March 13, Riverside, CA
March 15, Carmel-By-The-Sea, CA
March 16, San Francisco, CA
March 18, Folsom, CA
March 19, Napa, CA
March 20, Eugene, OR
March 22, Redding, CA
March 23, Arcata, CA
March 25, Portland, OR
March 26, Tacoma, WA

Latest posts by Best Classic Bands Staff
(see all)