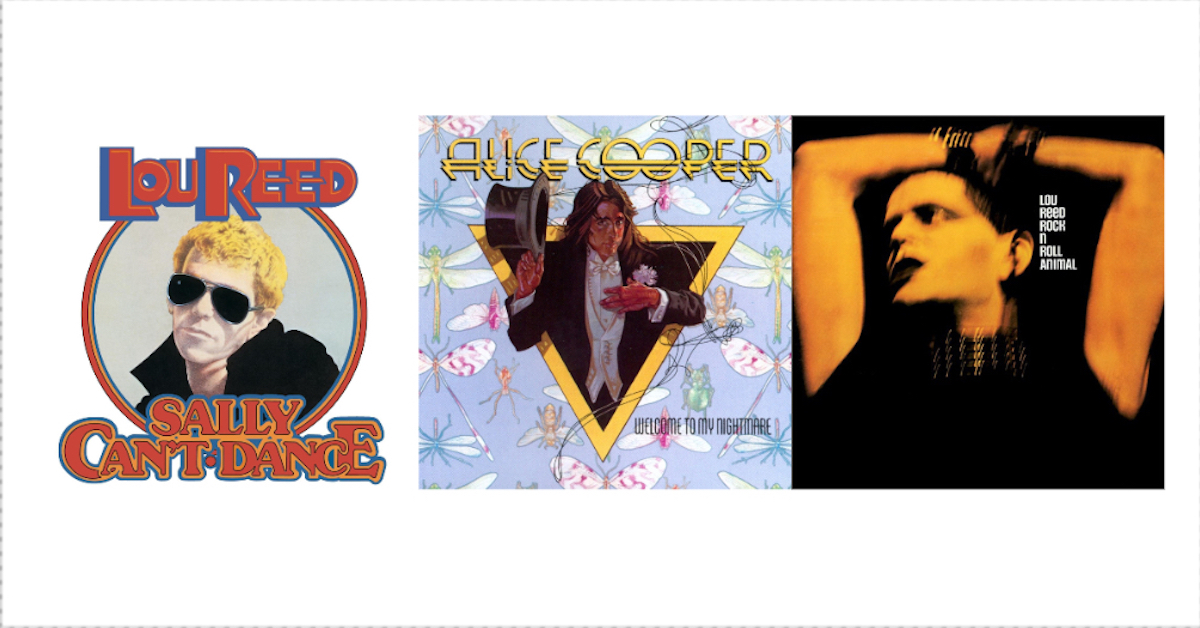 The Finland-born, Canada-based drummer Pentti "Whitey" Glan died yesterday (Nov. 7) at age 71. The cause and place of death were not reported, although it is known that Glan had been diagnosed recently with lung cancer.
Glan was best known for his work with Lou Reed and Alice Cooper, but his credits include contributions to recordings by a diverse group of artists ranging from Bette Midler and Anne Murray to Steppenwolf's John Kay and the Downchild Blues Band.
Glan was born in Finland on July 8, 1946, and moved to Toronto in his teens. There he played with his own group, Whitey and the Roulettes, some of whose members then formed the Rogues. The band is notable for having included Domenic Troiano, later of the James Gang and the Guess Who, and, for a while in 1965, singer David Clayton-Thomas, who went on to front Blood, Sweat and Tears.
Watch Glan perform on "Sweet Jane" with Lou Reed in 1974
The Rogues (without Clayton-Thomas) became the Five Rogues and then Mandala, who enjoyed considerable success in Canada. The group attempted to make a dent in the U.S. and drew large word-of-mouth crowds during appearances in Los Angeles. While in the States they recorded "Opportunity" at Chicago's Chess Studios; the single reached #3 in Canada but failed to crack the charts in the U.S. Mandala did get some radio play, however, which led to them being booked for New York disc jockey Murray the K's "Easter Rock Extravaganza" concerts in 1967, where they performed on a bill that also saw both Cream and the Who making their U.S. concert debut appearances.
Watch Mandala live on Canadian television in 1966
Although there was some further success for Mandala, the group broke up in 1969 and Glan then formed a band called Bush, which toured with Steppenwolf and recorded one album before disbanding.
Glan then became a session player, appearing on solo albums by Troiano and Kay before finding work with Lou Reed. The drummer contributed to Reed's live Rock 'n' Roll Animal, the studio LP Sally Can't Dance and Lou Reed Live (the latter drawn from the same NYC show as Rock 'n' Roll Animal) and then worked with Cooper on his albums Welcome to My Nightmare and the live The Alice Cooper Show.
On Nov. 9, Cooper wrote on his Facebook page: "Rest In Peace Whitey! I picked Whitey Glan as the drummer for my Welcome To My Nightmare Tour because he was simply the best drummer around, not knowing he could drink me under a table! He was just a great guy, everybody who's worked with him considered him one of their best friends. He was one of rocks premier drummers, but in my opinion he was very under rated and under publicized – he was certainly a drummer's drummer! Canada is less one world class musician…"
Glan later appeared in the Midler film vehicle The Rose, as a member of the singer's band, and on recordings by Canadian artists. In his last years Glan had been playing jazz in local Toronto-area bands.
Here's a 2013 interview with Glan…

Latest posts by Best Classic Bands Staff
(see all)