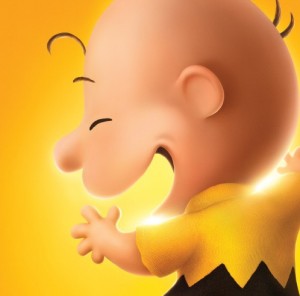 We all grew up with Peanuts in the daily paper and Sunday color cartoon section – back when people read newspapers – and the many TV specials starring Charlie Brown, Snoopy, Lucy, Linus and the gang. The music by jazz pianist Vince Guaraldi that accompanied those specials was note perfect accompaniment for the animated slices of life from cartoonist Charles Schulz's lovable characters.
Capitalizing on the upcoming release of The Peanuts Movie, Concord Music Group is issuing a four-LP vinyl box set edition of The Definitive Vince Guaraldi, celebrating the career of the jazz pianist. The collection, previously released on CD, features 31 tracks recorded between 1955 and 1966. Guaraldi's best-known composition – the playful "Linus and Lucy" – receives big exposure each year on the popular special, A Charlie Brown Christmas.
Though he died abruptly of a heart-related event at age 47 in 1976, Guaraldi had already made a strong pop culture impact. His deep appreciation for Latin music and the bossa nova style led to his composing "Cast Your Fate To The Wind," a Grammy winner for Best Original Jazz Composition. (A cover version was a Top 10 pop hit in 1965.)
After hearing "Cast Your Fate…," Peanuts producer Lee Mendelson hired Guaraldi to score A Charlie Brown Christmas. He would go on to compose the music for 16 other Peanuts TV specials.
The vinyl box also includes such classics as "Moon River," "The Days Of Wine And Roses," "The Girl From Ipanema," numerous Peanuts themes and lesser-known gems. The collection is available on October 30th.
Meanwhile, The Peanuts Movie, from Blue Sky Studios and Fox, was written by Craig Schulz and Bryan Schulz, son and grandson respectively of Peanuts creator Charles M. Schulz. Filmmaker Paul Feig, who has directed the hit comedies Bridesmaids, Spy and The Heat, is on board as a producer. The Peanuts Movie arrives November 6th.
Though Vince Guaraldi is no longer with us to score Peanuts animations, The Who's "Baba O'Riley" is heard in the trailer!

Latest posts by Best Classic Bands Staff
(see all)