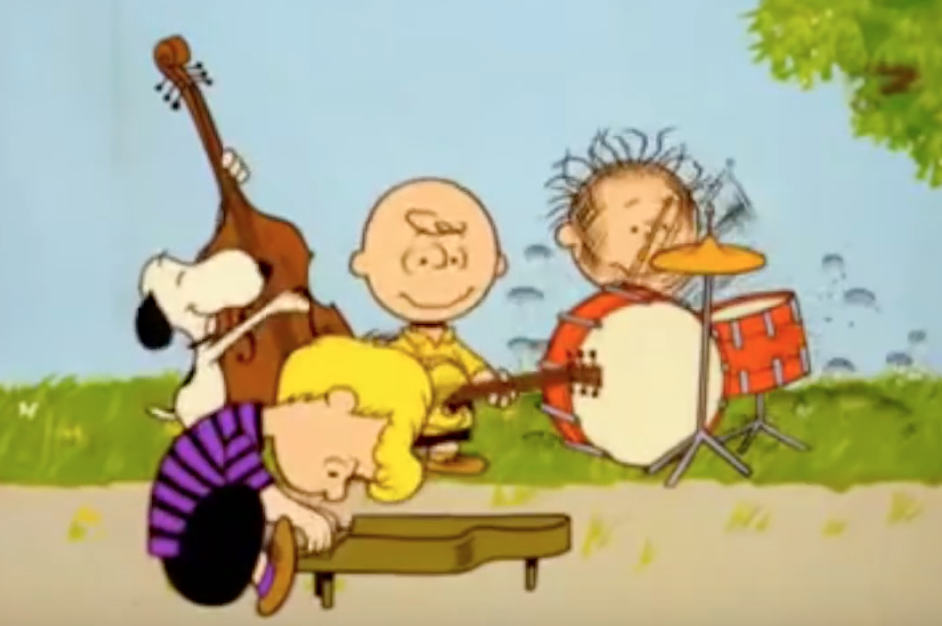 A fellow named Garren Lazar uses Final Cut Pro to create parodies of the Peanuts Gang performing classic rock songs like ZZ Top's "La Grange," "Roll With the Changes" by REO Speedwagon, Journey's "Any Way You Want It," and dozens more.
Lazar meticulously picks footage from classic Peanuts cartoons and then synchs them perfectly to the songs' vocals and musical passages.
Here, on Pink Floyd's "Comfortably Numb," the lineup features Schroeder on keyboards (natch!), Pig Pen on the drum kit, Snoopy on the standup bass, Linus and Charlie Brown sharing lead vocals, and so on. Lazar patiently sets the song's vocals and music to the various clips.
Watch the Peanuts gang perform "Comfortably Numb" in our Classic Video
Take a well-deserved bow, Garren!
Peanuts creator Charles M. Schulz was born on November 26, 1922. He died on February 12, 2000 at age 77.
"Comfortably Numb" was first released on Pink Floyd's 1979 two-record set, The Wall. On June 23, 1980, it was released as the album's third single after the group's surprising #1 smash, "Another Brick in the Wall, Part 2." Despite its predecessor's success on Top 40, as well as the album's dominance, the song failed to chart. (Perhaps if this brilliant video had been available at the time, things would have been different!) It has since been covered numerous times. A 2004 version by the Scissor Sisters reached #10 in the U.K.
Related: 14 best studio double albums of all-time
On July 21, 1990, Roger Waters–the song's co-writer (with David Gilmour)–staged a concert at the Berlin Wall. Joining him on this bonus Classic Video are Van Morrison plus The Band's Levon Helm and Rick Danko.
If you're a new reader of ours, we'd be grateful if you would Like our Facebook page and/or bookmark our Home page.

Latest posts by Best Classic Bands Staff
(see all)