Okay, it's time to set the record straight on Ozzy Osbourne biting the heads off small winged creatures. He has officially chomped down on three of them: two doves (on purpose… sort of), and one bat (on purpose… in another sort of sort of). Let's start with the first victims – doves.
The year was 1981. Osbourne's solo career following his departure from Black Sabbath was beginning to thrive. The classic rocker and his wife/manager Sharon decided to pull a fun stunt at a CBS Records executive meeting in Los Angeles. Ozzy carried two doves into the room under his coat. The plan was that we would release them into the air at an appropriately celebratory moment.
But then, as Ozzy latter told a journalist, "it was this 'board' meeting, and I started getting bored." So to liven the atmosphere, he pulled out one of the doves and bit its head off. And then did so with the other. The record executives were not amused.
On this day the following year, January 20, 1982, Osbourne was playing a concert in Des Moines, IA. A teenage fan had brought a dead bat with him to the show and threw it onto the stage.
The singer saw the bat carcass onstage and thought it was a rubber toy bat. He picked it up and bit off the head.
The consistency of the bat immediately indicated to Osbourne that he'd misjudged. "It was crunchy," Ozzy later told a reporter.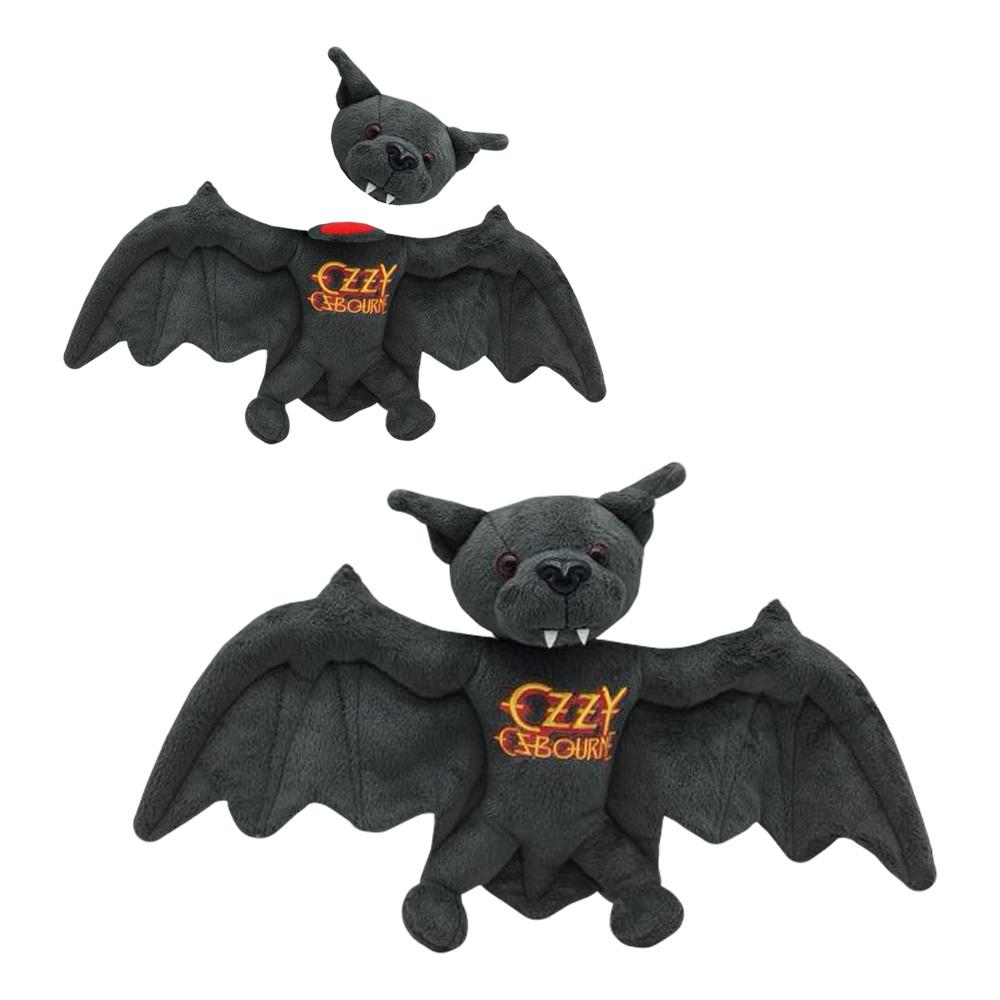 [Ozzy's web store was selling a plush bat to help "bring the legendary moment in rock history to life." They've since sold-out.]
In his memoirs, I Am Ozzy, he went into further detail. ""Immediately, though, something felt wrong. Very wrong. For a start, my mouth was instantly full of this warm, gloopy liquid, with the worst aftertaste you could ever imagine. I could feel it staining my teeth and running down my chin."
After the show, Osbourne immediately saw a doctor and began a painful round of injections for rabies. He's not likely to bite anything unknown again.
Osbourne released a new album, Patient Number 9, in 2022. His much-delayed tour will now take place – presumably – in 2023. Tickets are available here and here.

Latest posts by Best Classic Bands Staff
(see all)