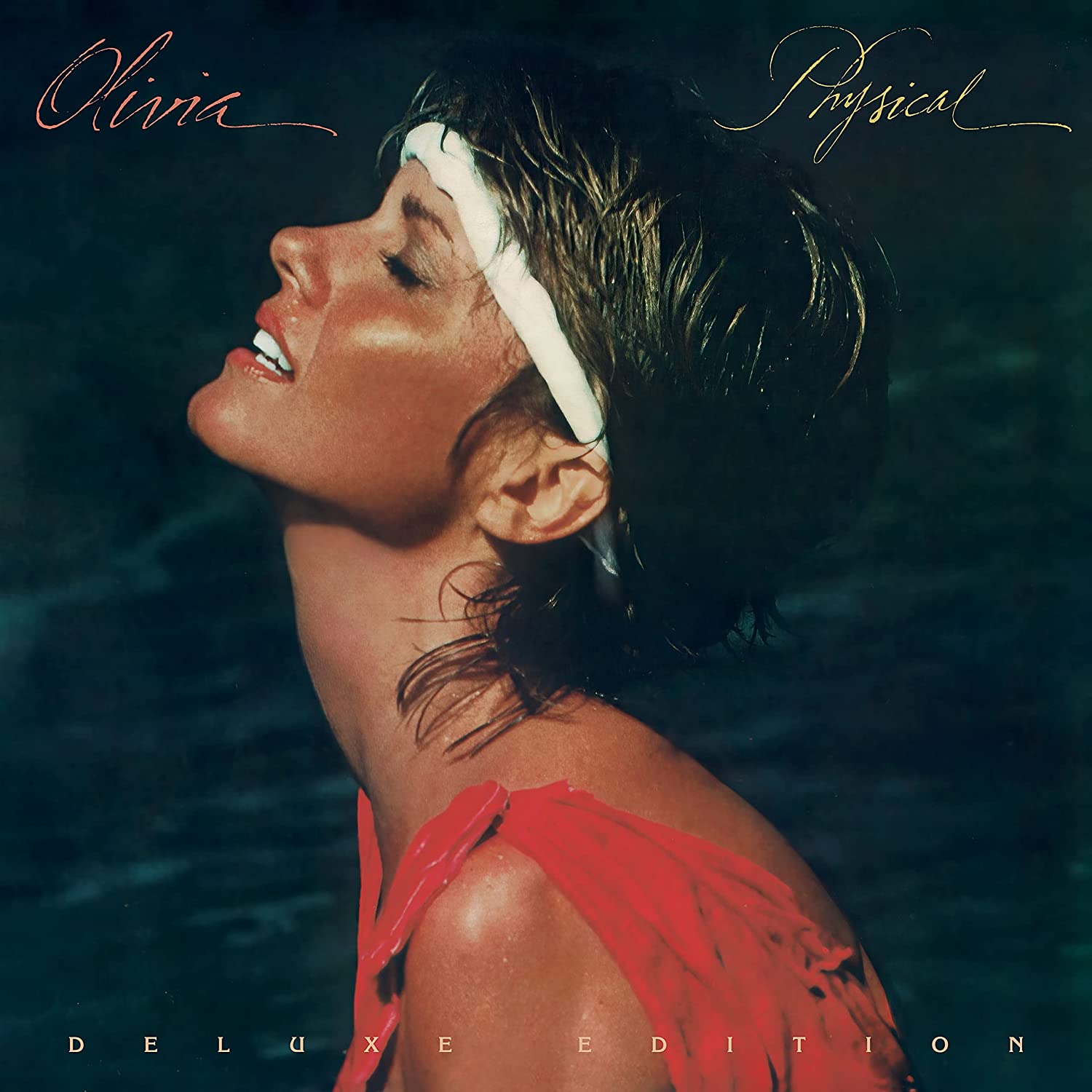 Olivia Newton-John has released a Deluxe Edition of Physical in celebration of the title's 40th anniversary. The album, her 12th studio effort, was originally issued on October 13, 1981. The deluxe CD/DVD edition arrived Oct. 22, 2021 via Primary Wave. It features a full remaster of the original; the 31-track collection also features bonus tracks, remixes, and live recordings.
The set also features the iconic pop star's two video collections – the Physical video album – which won the Grammy Award for Video of the Year – showcasing music videos for each of the album's tracks – as well as the full Olivia: Live in Concert Grammy-nominated television special which features exclusive footage of the star performing her hits. A limited-edition vinyl release of the original album, with a 24″ x 36″ poster, is set for release on May 27, 2022.
Physical was produced by Newton-John's longtime friend, songwriter, and collaborator, John Farrar. Its cumulative worldwide sales are reported to be 10 million copies. `The "Physical" single spent ten weeks at #1 on the Hot 100 and was Billboard's #1 single of the 1980s.
She was asked in a 1981 interview if she was surprised that the record went to one so quickly with a song that represented such a new sound for her.
"I thought it was probably going to be either a big success or a complete failure," she said. "I didn't think it was going to be an in-between record, because it was kind of extreme for me, a different sound for me.
"It wasn't actually written for me. [My manager] played it to me, and said he thought I should do it. I wasn't sure at the time. I loved the song but it was 'Should I or shouldn't I?' I thought, 'Well, why not? It's a good song, and it's fun'."
Watch the official remastered version of the video
The 40th Anniversary edition includes "Face to Face," her duet with Barry Gibb, live versions of "Physical" and "Jolene," as well as extended versions of such songs as "Livin' In Desperate Times" and "Twist of Fate," among its 31 tracks.
The four-time Grammy Award-winning singing legend, who turned 73 on Sept. 26, broke through with her 1974 #1 smash, "I Honestly Love You," which earned the Grammy Award for Record of the Year. She followed it with four other chart-toppers: 1975's "Have You Never Been Mellow," her 1978 duet from Grease with John Travolta "You're the One That I Want," 1980's "Magic" and "Physical."
Watch the official trailer for the 40th Anniversary edition
Related: Our 2017 ON-J concert review

Latest posts by Best Classic Bands Staff
(see all)