NRBQ—originally the New Rhythm & Blues Quartet—was never a huge commercial success but for five decades they have wowed an audience as devoted as any in rock. Omnivore Recordings will celebrate the band's legacy with a 5-CD boxed set, High Noon: A 50-Year Retrospective, set for release on October 23. The music is all being remastered and the set includes many rare and previously unissued tracks in a package featuring extensive notes and previously unseen photos.
High Noon contains 106 songs, with each disc "a unique listening adventure unto itself," according to Omnivore's press release. "The set provides a unique perspective for devoted fans as well as for adventurous newcomers who might only know of NRBQ through other artists' versions of originals like 'Me and the Boys,' 'Ridin' in My Car' and 'Christmas Wish' or from hearing their music on TV shows such as The Simpsons, Weeds or Wilfred."
Watch NRBQ perform "I Got a Rocket In My Pocket"
Formed in 1966 in Louisville, Kentucky, NRBQ has always "been fueled by a deep, far-reaching love of music—from Sun Records to Sun Ra," as founding member and pianist Terry Adams told the New York Times in 1969. Says the Omnivore release: "That abiding and unwavering 'music first' philosophy, mixed with joy, spontaneity and a playful, unpretentious virtuosity, has served NRBQ incredibly well over the last 50 years—whether at the Fillmore East, the Berlin Jazz Festival, the New York Folk Festival, the Grand Ole Opry or in countless clubs, colleges, concert halls and recording studios; as a quartet or quintet; with or without the Whole Wheat Horns; alone or with rockabilly legend Carl Perkins, country singer Skeeter Davis or wrestling manager Captain Lou Albano."
The band's well-known fans throughout the years are an equally diverse group, including Jimi Hendrix, Bonnie Raitt, the Replacements, Elvis Costello, John Sebastian, and Penn and Teller.
Related: John Sebastian is among the artists who've frequently collaborated with NRBQ
"I think this band is like no other," said Adams. First of all, we have and always have had some of the best musicians and songwriters on the planet. What we do is unlike any other rock 'n' roll band. Music is always first. We play for the moment. We have never limited our influences and look to life itself for inspiration. Wish I could say more, but the rest of the guys just pulled into my driveway. Gotta go!"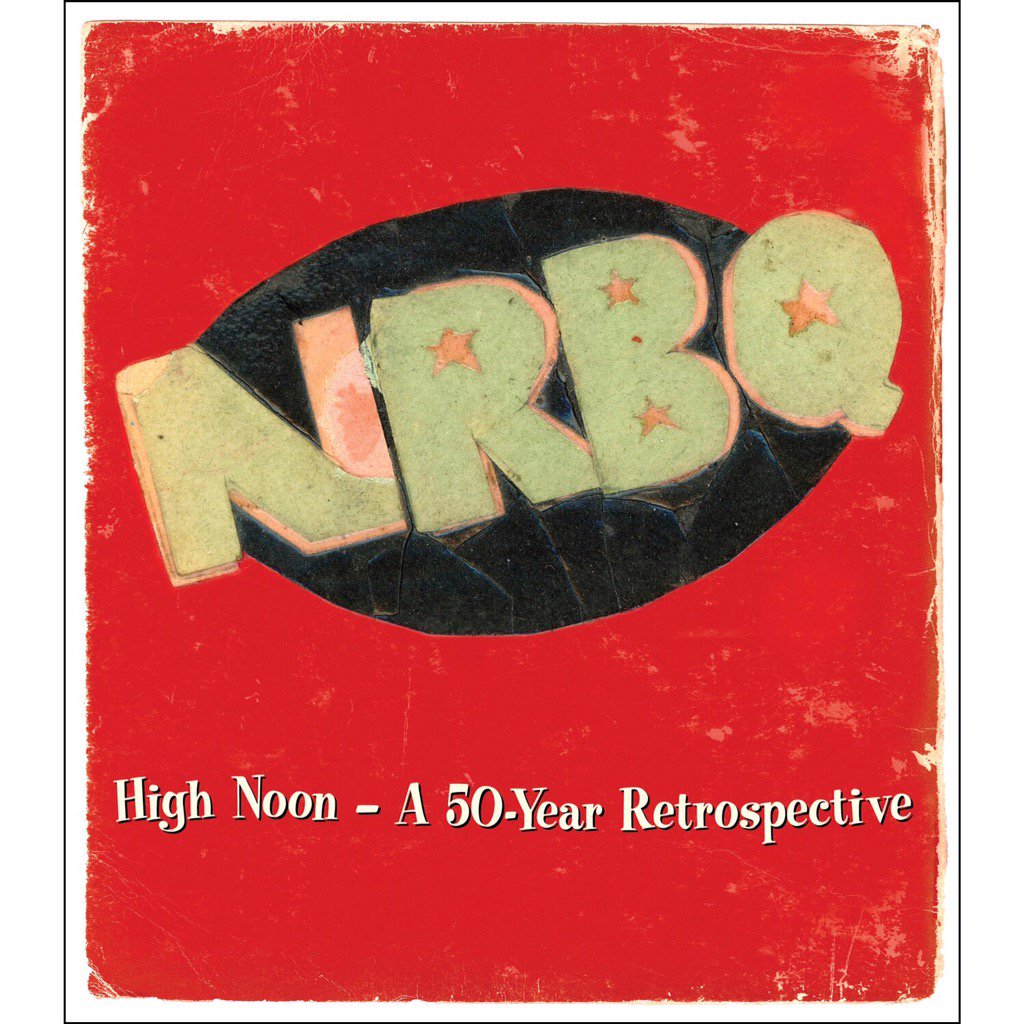 Track Listing
Disc One: Everybody Say Yeah! (2005–2016)
Love In Outer Space
Never Cop Out (Live)
Waitin' On My Sweetie Pie
Ruby, My Dear
I'd Like To Know
Boozoo And Leona (Live)
I'm Alone
Can't Wait To Kiss You
Everybody Say Yeah!
In Every Dream
Here I Am
The Animal Life
Getting To Know You
Talk
Snowfall (Live)
Keep This Love Goin'
Fightin' Back
Let Go (Live)
Dutchess County Jail Terry Adams & Steve Ferguson
Disc Two: Ain't It All Right (1966–1970)
Ain't It All Right
Rocket Number 9
Tina
I Say Gooday Goodnite
Down In My Heart
Have You Heard
Dr. Howard, Dr. Fine, Dr. Howard
Get On The Right Track Baby (Live)
You Move So Fast (Live)
Flat Foot Flewzy
You Got Me Goin'
On The Farm
You Can't Hide
Step Aside (Live)
Benellie
I Feel Good (Live)
Fergie's Prayer
C'mon Everybody
Stomp
Stay With We
Heartbreaker (1966 Home Recording)
The Waiting Song The Seven Of Us
We Are Brothers (Live)
Disc Three: Do You Feel It? (1971–1978)
That's Neat, That's Nice
Green Lights
Help Me Somebody
Only You
This Old House
Ridin' In My Car
Things To You
Do You Feel It?
Howard Johnson's Got His Ho-Jo Workin'
Electric Train
Magnet
Honey Hush (Live)
Get That Gasoline Blues (Unedited Single Version)
It's Not Too Late
It Feels Good
Still In School
Be My Woman Tonight (Live)
RC Cola And A Moon Pie (Single Version)
Get Rhythm
You And I And George (Live)
It's Not So Hard
Disc Four: Me And The Boys (1977–1990)
Captain Lou with Lou Albano
Me And The Boys
Talk To Me
I Love Her, She Loves Me
Smackaroo (Instrumental)
This Love Is True
Feel You Around Me
Crazy Like A Fox (Live)
Rain At The Drive-In
S'posin' (Live)
Wacky Tobacky
The One And Only
How Can I Make You Love Me
I Got A Rocket In My Pocket (Live)
Boy's Life
Never Take The Place Of You
Want You To Feel Good Too
I Want You Bad
She Got The House (Live)
12 Bar Blues
My Girlfriend's Pretty
Christmas Wish
Disc Five: Puddin' Truck (1989–2004)
Little Floater
Sail On Sail On
Next Stop Brattleboro
What You Mean To Me
If I Don't Have You
One Big Parking Lot
Love Came To Me
Dummy
Terry Got A Muffin
It's St. Patrick's Day
21-50 To Headquarters
Do The Primal Thing
Goodbye
Puddin' Truck
Ain't No Horse
Blame It On The World
Imaginary Radio
Always Safety First
Advice For Teenagers
Paris (Live)
See You Soon

Latest posts by Best Classic Bands Staff
(see all)