New Meets Old at New Music Seminar 2015 as Streaming Services & Vinyl Sales Grow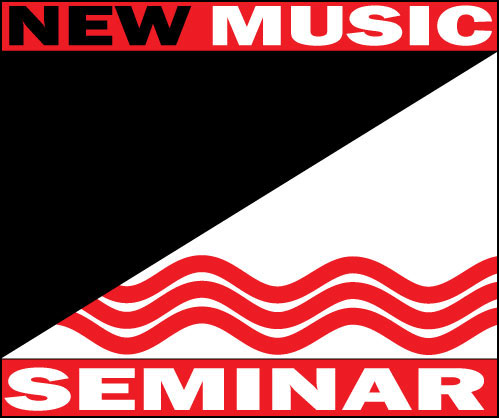 Buoyed by the growth of streaming services like YouTube, Spotify and Pandora, music industry honchos at the annual New Music Seminar (NMS) in New York City last week (6/21-23) were bullish about the overall industry's future.
In a panel at the Wyndham New Yorker Hotel optimistically titled "Subscription Music: Getting to 100 Million Subscribers," executives from SiriusXM, Spotify and Google Play were joined by their counterparts at Sony Music and Beggars Group. Though the panel moderator, music journalist Robert Levine, tried his best to stir up the participants, very few sparks flew among the competitive existing services, be they supported by subscription or ads or available on-demand.
SiriusXM CFO David Frear addressed the satellite radio company's own significant room for growth, noting that despite a large subscriber base, "Sixty percent of new car buyers don't take our service." He emphasized that the company is "laser-focused" on getting the consumer to pay, adding "Everybody is different; we're just looking for the hook, whether it's Howard Stern, FOX News, music or sports."
"The more people that enter [the streaming music world] makes all of our lives easier," said Katie Schlosser, Spotify's Director of Label Relations for North America. "We want to get music out to as many people as possible and get them engaged."
Google Play's head of International Partnerships, Sami Valkonen, added: "We want the pie to be as big as possible and then split up the pie to all companies that contribute." There was less focus on the very big issue of sharing that pie with artists. Two major stories on that subject broke after the conference – Apple Music's capitulating to Taylor Swift's insistence that artists should be paid during the new streaming service's initial three-month trial and SiriusXM's settlement with labels to pay $210 million for its use of pre-1972 recordings – and it's one big factor that will affect the streaming industry.
The industry's digital piracy issues seem like a thing of the past as streaming becomes more popular. As SiriusXM's Frear said: "Spotify and Pandora are major brands that have helped move consumers away from piracy."
But Sony Music EVP Julie Swidler was cautious about the target subscriber projection. "We need to be patient. 75 million [paid streaming music subscribers] may be more realistic."
The day before, a panel with a name that would've been unthinkable from 30 to even 10 years ago, "Vinyl Resurrection," focused on the lone bright spot in physical product music sales: the much-maligned 12-inch vinyl album, long given up for dead in the heyday of the booming CD market of the 1980s and '90s.
Turns out that decades after the sales of the silver discs were like a license to print money for the labels, their analog forebears are now the hottest items at indie record stores and specialty shops. The collections of classic rock fans that were wise enough to hold onto their vinyl all these years are eyed covetously by drooling friends, who regret tossing theirs aside to replace them with the more compact digital counterparts.
The vinyl presses at Steve Sheldon's Los Angeles-based pressing plant, Rainbo Records, are at work 24 hours, six days a week, churning out 25,000 LPs per day. His biggest challenge: "Finding the work force. It's tough to train people in this craft. It takes six months before someone is a decent press operator." Sheldon estimates that there are only 200 to 225 presses running worldwide, causing a big backlog on label orders.
"Beck won the Grammy this year for Album of the Year, and we've never been able to get our vinyl replenished," complained one panelist," Even so, Warner Music Group's Vice President of Sales, Billy Fields, indicated that his 2015 sales are up 40 percent this year over 2014. Much of the recent gains in vinyl sales can be attributed to Record Store Day (RSD), the now annual indie retail shop event that features exclusive vinyl releases that began in 2008.
And vinyl sales are even higher than reported. Panel moderator and RSD co-founder Michael Kurtz said, "Soundscan claims that 9.1 million vinyl albums were sold last year," But Sheldon quickly refuted that, noting that Rainbo alone sold seven million.
Best Classic Bands asked Bryan Burkert, owner of two Sound Garden stores located in Baltimore, MD and Syracuse, NY that sell CDs and vinyl, if there was an "aha" moment he could point to that convinced him of vinyl's legitimate resurgence. "It's been coming for a while, but when Twenty One Pilots put out their special release [for RSD in April] teenage girls were lined up for that but genuinely interested and buying other vinyl LPs. It's becoming part of their culture and lives." Burkert can't keep vinyl copies of Taylor Swift's albums in stock (honest!). Their male counterparts, though, are still enamored with video games.
As for music fans aged 25-40-ish, Burkert lamented, "We lost a generation to Napster."
NMS15 assembled heavy hitters for its Label Heads panel. Tom Corson, President/COO of RCA Records, said his company has enjoyed phenomenal sales this year for the "Uptown Funk" single collaboration between Mark Ronson and Bruno Mars, which spent 14 weeks atop Billboard's Hot 100. Still, he said, "It's a playlist generation now."
For Craig Kallman, longtime Chairman and CEO of Atlantic Records, identifying acts with longevity, like their classic rock predecessors, requires "watching the trajectory of an artist's live performance and seeing if they're selling merch."
Republic Records Founder and President Avery Lipman added: "It's about measuring passion and that can exist online in Wikipedia page views, in ticket sales, in any number of ways."
The biggest takeaways for Best Classic Bands from New Music Seminar 2015? The odd couple: "Need more vinyl presses" and the use of the verb "Shazamed," now commonly used in today's industry parlance. The latter refers to the popular Shazam mobile app that now counts 500 million users who have used it 15 billion times to identify songs that they hear wherever music is broadcast, streamed or played. The industry uses Shazam's charts to ID how artists are connecting with audiences. Again, both old and new are helping the recorded industry stay strong in the 21st Century.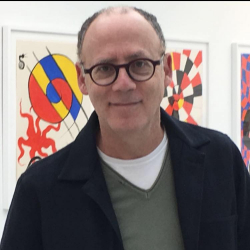 Latest posts by Greg Brodsky
(see all)