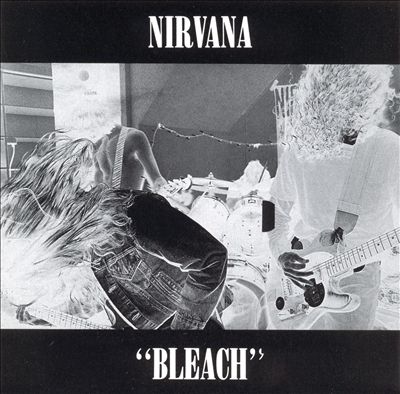 After Nirvana's first single "Love Buzz" came out on Sub Pop Records in November 1988, the Aberdeen, WA threesome began recording what was intended as an EP in December '88 and January '89 at Reciprocal Recordings studio in Seattle, WA with producer Jack Endino. It would become a full album, released on June 15, 1989.
Three of the tracks were from previous sessions at Reciprocal with drummer Dale Crover; Chad Channing drummed on the rest. Jason Everman was credited with playing guitar on the album and is seen in the disc's cover photo but didn't play on the sessions.
Endino reportedly charged the band for 30 hours of studio time, charging them $606.17. Everman is said to have paid the bill; he parted ways with Nirvana after performing on the tour that followed its release.
The title came from a poster singer/guitarist/songwriter Kurt Cobain saw advising heroin addicts to bleach their works (hypodermics) to prevent the spread of AIDS. He said that most of the lyrics were written the night before the first sessions.
Listen to the album's leadoff track, "Blew"
The album sold some 40,000 copies in its initial run. No one could have predicted what was to come. Subsequent reissues after the band found success with Nevermind upped its sales to some 1.9 million copies, making it the top-selling item in the Sub Pop catalog.
Watch them perform "Blew" in 1993
Related: When Nirvana released Nevermind

Latest posts by Best Classic Bands Staff
(see all)