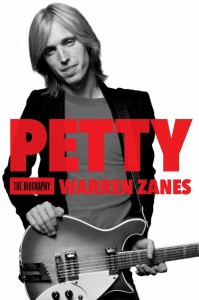 Petty: The Biography by Warren Zanes hits stores November 10th, and with it comes a revelation about the rocker few fans know about – that Tom Petty actively used heroin in the 1990s. Concerned about setting a bad example for younger fans, the prolific songwriter and performer has not openly discussed this aspect of his life until now, and it was purportedly cut out of Peter Bogdanovich's 2007 documentary about the Heartbreakers, Runnin' Down a Dream.
So you might be wondering – why is he finally talking about it now? Zanes says that the singer opened up to him with the understanding that his experience would be portrayed as a cautionary tale rather than a romantic one. Bassist Howie Epstein was cut loose from the Heartbreakers for the same addiction in the 2000s, and tragically died not long after. According to Zanes, Petty first turned to heroin in his 40s under the strain of near-constant tours and recording sessions, as well as a divorce from his first wife.
Although the new bio is technically unauthorized, it more or less has the singer's blessing. Apparently Petty didn't want to tell Zanes what he could or couldn't write, and he also wanted to avoid the glossy stigma attached to authorized biographies.
Zanes' own musical experience also makes him an apt choice to write the intimate bio – a fan turned road companion and seasoned journalist. He was a member of Boston band The Del Fuegos, who opened on Petty's Rock'n'Roll Caravan tour in 1987.
In addition to discussing Petty's heroin use, the Petty: The Biography investigates the music legend's tumultuous relationship with ex-Heartbreaker Stan Lynch, his regrets, insights, lasting ambitions and milestones like the birth of The Traveling Wilburys.

Latest posts by Best Classic Bands Staff
(see all)