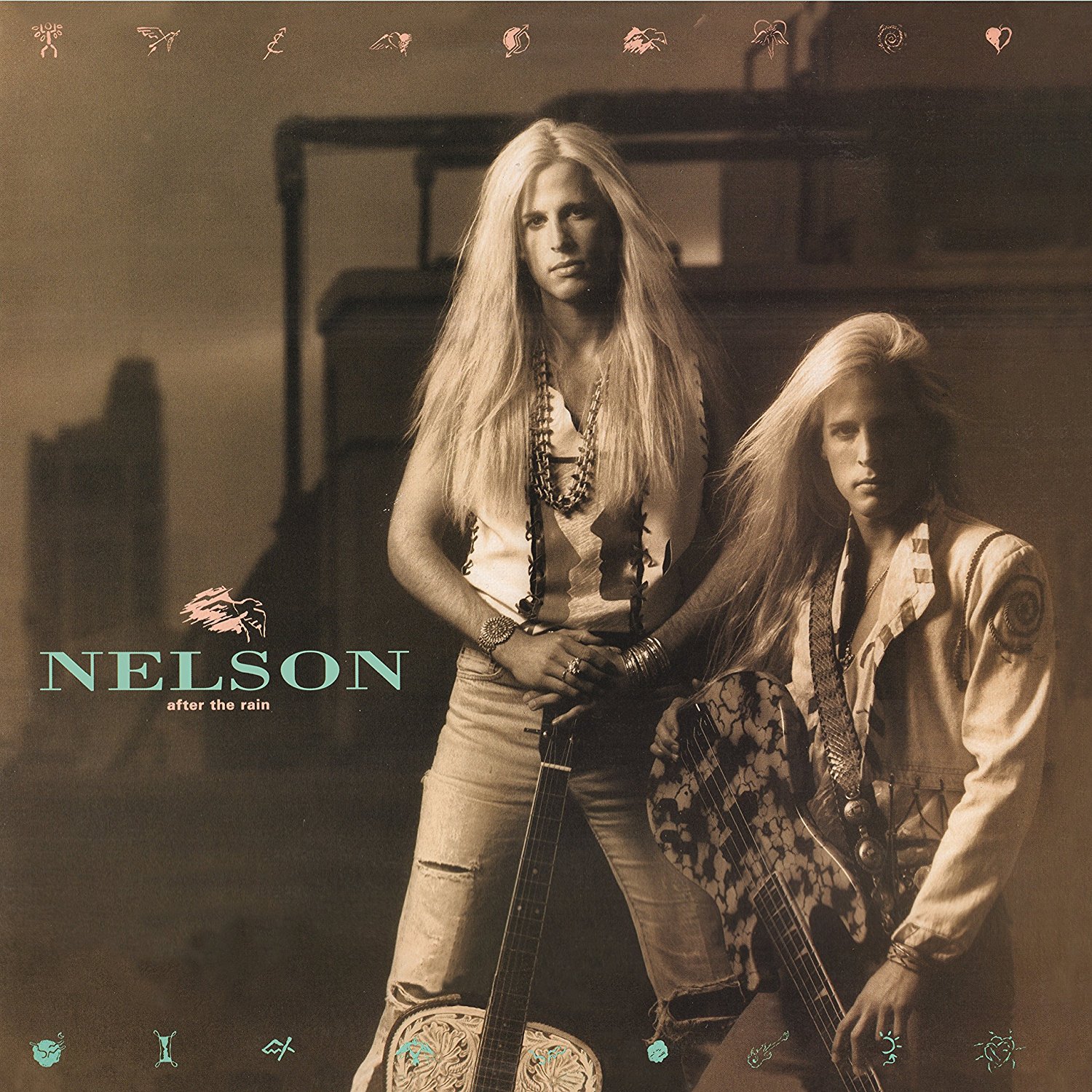 Gunnar Nelson and Matthew Nelson, brothers and twin sons of one of rock 'n' roll's pioneering legends, Ricky Nelson—and grandsons of Ozzie and Harriet Nelson—enjoyed enormous success with their band, Nelson. Their 1990 album, After the Rain was released on Geffen's DGC label on June 26 of that year and within three months, its first single, "(Can't Live Without Your) Love and Affection," went to #1 on the Billboard Hot 100 on September 29, 1990.
The brothers, born September 20, 1967, turned 55 back in 2022. They were 18 years-old when their father died at just 45 in a plane crash on December 31, 1985.
Related: Ricky Nelson had the first #1 hit ever, on the Hot 100
Five years later, the then-22-year-olds were on top of the music world with that first hit, one of four huge singles to emerge from the album. The title track hit #6, "More Than Ever" peaked at #14 and "Only Time Will Tell" reached #28. The album went on to sell more than three million copies in the U.S. and another two million overseas.
The After the Rain album was the result of the Nelsons putting in almost two years of work on recording demos. Matthew explains: "After years of failed collaborations and rejections by labels in LA and New York we aimed at re-focusing on songwriting and targeting A&R legend John Kalodner and Geffen Records to help. He put us through two years of writing and demos, but still didn't sign us. We were at the end of our rope. Living out of our car and down to our last $16 in a joint savings account.
"Our managers didn't want us to do it, but we just walked into Kalodner's office and played him 'Love and Affection.' He said: 'That is what I have been waiting for!'"
The brothers hooked up with a down-on-his-luck singer/songwriter named Marc Tanner, who proved to be, in Gunnar's words, "the third Nelson brother." With Kalodner finally agreeing to let the group use many of their original demos as the basis of the record, the brothers enlisted their live band to record on the album with them, which included guitarist Brett Garsed, keyboardist Paul Mirkovich, drummer Bobby Rock and multi-instrumentalist Joey Cathcart.
Thanks to a week-long stint hosting the call-in show Dial MTV, Nelson's video for "Love and Affection" went to #1. The album's ultimate success was in no small part due to the brothers' tireless promotion, busking in the elevators for captive audiences at radio conventions or playing live acoustic sets at local stations.
"We never had a blues background," says Gunnar. "We came from the school of Linda Ronstadt, the Byrds, Buffalo Springfield and the Eagles. We didn't sound like anything else that was out at the time."
By the time Nelson got around to releasing its follow-up, Because They Can, in 1995, the music scene had veered to "Smells Like Teen Spirit." The five-year gap was a lifetime in the music business. The album never charted and the band broke up.
"We've always been treated like guilty-until-proven innocent," says Gunnar. "This record didn't break out just because it sounded great, or just because it was different- it's so much more than that. This record represented hope, positivity, and personal empowerment to an entire generation of the disenfranchised, and the timeless message has continued to resonate with generations since."
Now the father of a son named after his grandfather Ozzie Nelson, Matthew appreciates the rebirth, decades later. "I can't wait to sit my kid next to the turntable and have him hear it," says Matthew. "It's one of the best things I've ever been a part of."
"Everything we had to go through, and what this album has meant to us, has motivated and allowed us to still do what we love to do for a living for [decades]. It was such a pivotal point in our lives."
Watch them perform their #1 hit in 2013 (with a little less hair)
The brothers continue to tour. Tickets are available here.
The pair celebrated their 55th birthday in 2022 with a tweet.
Blondes have more fun 👱🧑

Check out @bandsintown for tickets to our upcoming Ricky Nelson Remembered shows and join the fun! #rickynelson #nelsontwins #rickynelsonremembered pic.twitter.com/pO6NFkptCn

— Nelson Band (@MatthewandGun) September 20, 2022
Related: Listings for 100s of classic rock tours

Latest posts by Best Classic Bands Staff
(see all)