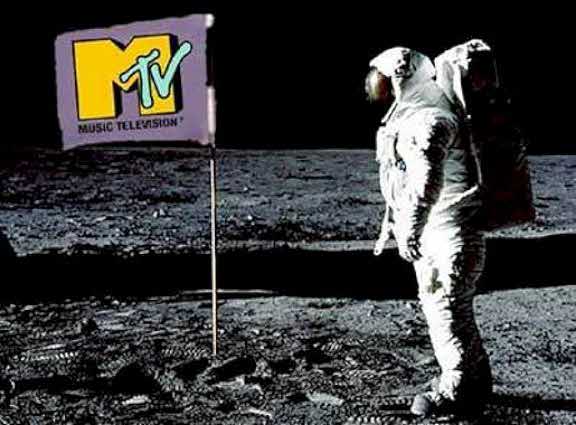 I Want My MTV, a 2019 documentary about the early years of the influential cable music network, will have its television premiere on A&E on Tuesday, Sept. 8 at 9 p.m. The film's title takes its name from the on-air promotional campaign that featured some of the biggest music stars of the early 1980s urging fans to call their local cable operators to add the channel to their lineup.
The film, directed by Tyler Measom and Patrick Waldrop, had its premiere at Tribeca Film Festival in 2019 and became a crowd favorite at festivals around the world. The filmmakers go behind-the-scenes to show the difficulties the network had in getting a coveted spot on the nation's cable operators' channel lineups.
From the A&E announcement: Biography: I Want My MTV charts the rise of a cultural phenomenon that came to define a generation: MTV. What started during the nascent days of cable television as a scrappy, playful music video lineup, rapidly evolved into a reflection of American youth culture. As MTV came of age, the network pushed the boundaries of art, sex, gender and race, while cementing its image to celebrity. And when the information revolution raged, MTV was at the forefront exploring new technologies.
I Want My MTV weaves together exclusive interviews with the network's founders and VJs, artists and journalists, along with rarely seen archival footage and outtakes, including a 1983 interview with David Bowie that was never broadcast on television. During the interview with VJ Mark Goodman, a skeptical Bowie takes the network to task for essentially ignoring black artists.
When MTV launched on August 1, 1981, most cable operators carried only a few dozen networks on their lineup. The music channel ultimately became a significant driver of sales for recording artists and their record labels, offering huge exposure to audiences eager to see their favorite acts perform in music videos, exclusive concerts, and in interviews.
Watch Pat Benatar, Pete Townshend, and Mick Jagger plead their case in an early "I Want My MTV" promotional spot
The network's initial VJ lineup of Nina Blackwood, Goodman, Alan Hunter, J.J. Jackson, and Martha Quinn, became celebrities in their own right.
Best Classic Bands has seen the film. The production team has gotten a lot of the network's behind-the-scenes players to reveal some of the challenges they faced in launching the 24-hour music channel. One significant oversight: it inexplicably overlooks the network's wall-to-wall coverage of 1985's Live Aid, which earned MTV a big boost while still in its early years.
Interview subjects include Sting, Pat Benatar, Michael Nesmith, Billy Idol, Annie Lennox, Norman Lear, and Darryl "DMC" McDaniels, among many others.
Watch the trailer for the film

Latest posts by Best Classic Bands Staff
(see all)