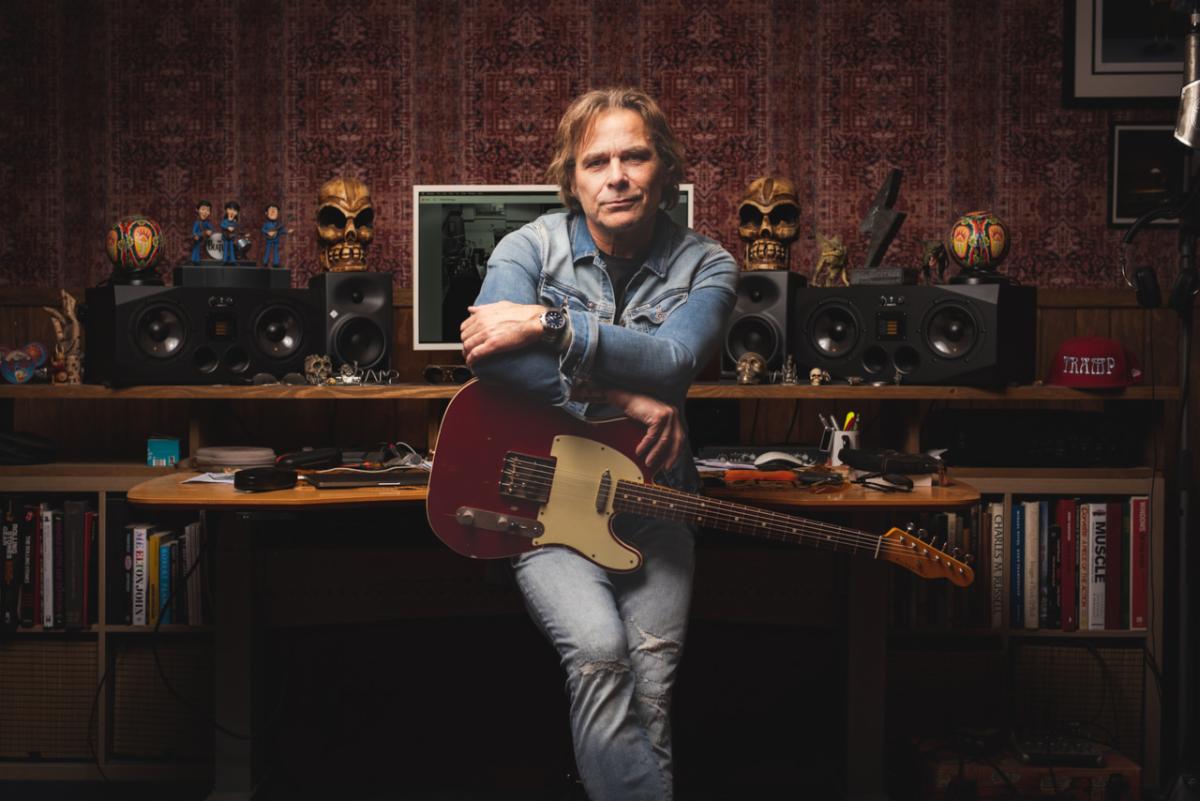 Mike Tramp, the lead vocalist for the rock group White Lion, has announced the release of Songs of White Lion, with the singer and guitarist re-imagining select cuts from his former band's catalog. The album arrives on April 14, 2023, via Frontiers Music Srl. Listen to the newly recorded first track, "Cry For Freedom," and the original version, below.
From the Feb. 7 announcement: "For me, the period of 1983-1991 was a once in a lifetime experience," says Tramp, born Jan. 14, 1961, in Copenhagen, Denmark. "Everything I did back then was for the first time, and even though it was beyond exciting and adventurous, when it came to an end, it was more than just the end of a band, it was also the end of a very specific time in my life that I had lived and been part of. Over the next 20 years, I would revisit that time in my life in small parts, but never felt 100% comfortable with it. I simply could not force myself to recreate what I once was.
"Now, here I am again, and I have recorded an album of the big White Lion songs as close to the originals as possible, but exploring small new parts that today I feel should be that way. I am not 26 anymore, I don't sing like I am 26, and I wouldn't be doing justice to the songs or myself if I tried to sing like I am 26. Today, I sing the songs that I wrote with [guitarist] Vito Bratta over 40 years ago exactly the way I am today. This is the only way I can embrace them and feel at home and be honest to myself and the songs."
White Lion formed in 1983 by Tramp and Bratta. The lineup solidified with the additions of drummer Nicki Capozzi and bass guitarist James LoMenzo. After signing to Atlantic Records, the New York City-based band, often described as glam / metal, enjoyed great success with the release of their second album, Pride, in 1987, which went Double Platinum thanks to the Top 10 hits "Wait" and "When the Children Cry." The band's third album, Big Game (1991), and fourth album, Mane Attraction (1992), continued the winning streak, but ultimately White Lion disbanded in 1992.
Tramp went on to form the hard rock band Freak of Nature, who had a decidedly darker and harder vibe than White Lion. Freak of Nature would release three studio albums before disbanding in 1996.
In 1998, Tramp initially started his solo career. His debut solo album, Capricorn, came out in 1998 and a follow-up, Recovering the Wasted Years, arrived in 2002. Tramp would then take a break from his solo career from 2004-2008 to tour and record under the name Mike Tramp's White Lion and eventually under the name White Lion, releasing the album Return of the Pride in 2008.
Since 2009, Tramp has been writing and recording as a solo artist releasing nine studio albums, including his most recent, 2022's For Første Gang. He has also been a consistent presence on the road, both as an acoustic solo artist and with a backing band. Tramp will be embarking on a Songs of White Lion U.S. tour in May as well as participating in the "The Original Rock Meets Classic Tour" in Germany in April.
Related: Listings for 100s of classic rock tours
Mike Tramp Songs of White Lion Track List
1. Lady Of The Valley
2. Little Fighter
3. Broken Heart
4. Love Don't Come Easy
5. Hungry
6. Cry For Freedom
7. Going Home Tonight
8. Wait
9. All The Fallen Men
10. Living On The Edge
11. Tell Me
12. When The Children Cry

Latest posts by Best Classic Bands Staff
(see all)