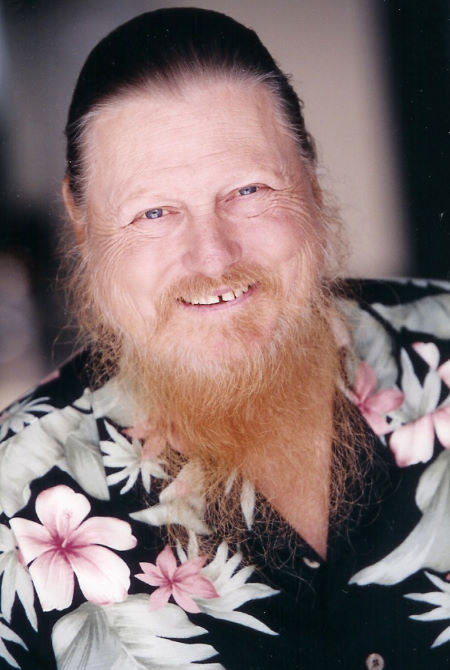 He was both a familiar character actor whose grizzled face could be seen in dozens of films and TV programs and a drummer who famously backed up Bob Dylan during the latter's revered 1966 tour: Mickey Jones died Feb. 7, 2020, at 76, of complications from diabetes.
Jones' dozens of film credits included both box office favorites like Sling Blade and National Lampoon's Vacation, and TV series including The Rockford Files and, more recently, Justified. But he first found recognition as the drummer of choice for artists including Trini Lopez, Johnny Rivers, Kenny Rogers and the First Edition and Dylan.
Mickey Jones was born in Houston, Tex., on June 10, 1941, growing up in a suburb of Dallas. He learned to play drums while in high school and formed a band called the Catalinas, which had some local success. While still in his teens he began playing with Lopez but left to attend college. After \finishing school, he moved to Los Angeles, where he again joined Lopez's band, in time to play drums behind the singer-guitarist on his such as "If I Had a Hammer," "La Bamba" and "America."
In 1964, Jones joined Johnny Rivers' L.A. club band and played on hits such as "Memphis," "Secret Agent Man" and "Mountain of Love."
Watch Dylan perform "Ballad of a Thin Man" in No Direction Home (with Jones on drums)
In 1966, Jones came to the attention of Dylan, who was about to embark on a tour of Australia and Europe. Jones was recruited to replace Levon Helm, who had left the group (later to be known as The Band). Jones, who can be heard on both official Dylan releases and many bootleg recordings, was present at some of the concerts at which audiences expressed their displeasure with Dylan's new electric rock direction. Jones' tenure with Dylan was cut short when Dylan was seriously injured in a motorcycle accident that year.
In 1967, Jones joined the new group the First Edition (later called Kenny Rogers and the First Edition) and played on hits such as "Ruby, Don't Take Your Love To Town" and "Just Dropped In (To See What Condition My Condition Was In)." Jones remained with the First Edition into the mid-'70s when Rogers broke the group up to pursue a solo career.
Jones' acting career took off in the early '80s. During his acting career, in addition to the titles cited above, he appeared in films such as Total Recall, Starman, Tin Cup and many others, as well as TV series such as Flo, Baywatch, M.A.S.H., Married…With Children, The Dukes of Hazzard, Entourage, Home Improvement and It's Always Sunny in Philadelphia. He also appears in the Dylan documentaries Bob Dylan—World Tour 1966: The Home Movies and No Direction Home. Due to his long beard, Jones often played a biker or hippie.
Related: Jones appears on a 36-CD Dylan boxed set
Jones penned an autobiography titled That Would Be Me.
Watch the trailer for Bob Dylan—World Tour 1966: The Home Movies

Latest posts by Best Classic Bands Staff
(see all)