Paul McCartney has announced an album of cover versions by contemporary artists who have recorded songs from his December 2020 release, McCartney III. The new album, McCartney III Imagined, features performances, personally curated by the legend, by such acts as Beck, St. Vincent and Phoebe Bridgers. It will be released digitally on April 16 with a CD and 2-LP set to follow on July 23.
Listen to several of the performances below.
McCartney III, recorded in the isolation of "Rockdown," as McCartney called it, and released on December 18, debuted on Britain's Official Charts at #1, his first to accomplish that since 1989's Flowers in the Dirt. It debuted at #2 in the U.S., behind Taylor Swift's Evermore, following an elaborate teaser campaign via his social media platforms.
McCartney first teased McCartney III Imagined on March 10 with a silent video that utilized colorful editions of the dice that he used on the cover of McCartney III.
🎲🎲🎲🎲🎲🎲🎲🎲🎲🎲🎲🎲 pic.twitter.com/TWjBMfjlPU

— Paul McCartney (@PaulMcCartney) March 10, 2021
That same day, many of the artists involved also teased the imminent announcement.
Listen to "Find My Way" featuring Beck
See the complete track listing below the links.
Since the recent solo album's release, McCartney has announced that he'll be publishing a book, The Lyrics: 1956 to the Present.
Track Listing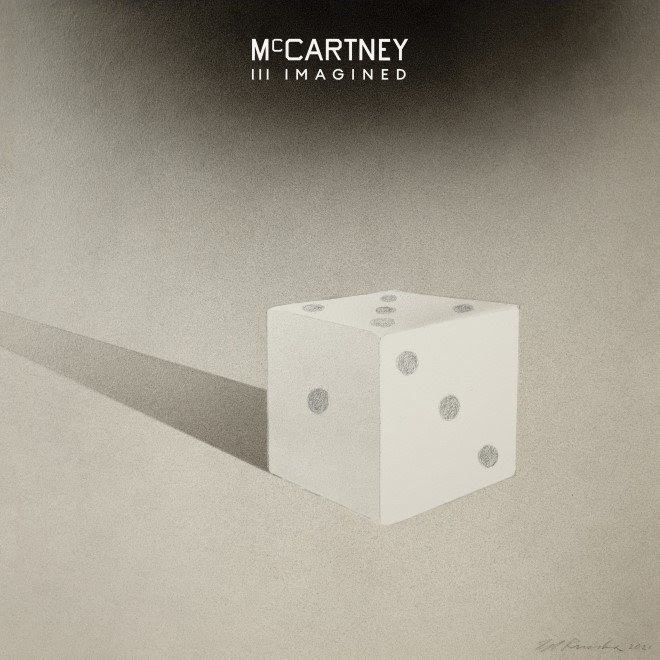 1. Find My Way (feat. Beck)
2. The Kiss of Venus (Dominic Fike)
3. Pretty Boys (feat. Khruangbin)
4. Women And Wives (St.Vincent Remix)
5. Deep Down (Blood Orange Remix)
6. Seize The Day (feat. Phoebe Bridgers)
7. Slidin' (EOB Remix)
8. Long Tailed Winter Bird (Damon Albarn Remix)
9. Lavatory Lil (Josh Homme)
10. When Winter Comes (Anderson .Paak Remix)
11. Deep Deep Feeling (3D RDN Remix)
12. Long Tailed Winter Bird (Idris Elba Remix)*
* Physical release exclusive track
Watch the official music video for "The Kiss of Venus" from Dominic Fike, featuring a cameo appearance by Macca

Latest posts by Best Classic Bands Staff
(see all)