The Mavericks will launch their own record label, Mono Mundo Recordings, with All Night Live Volume 1, set for release October 14. The live collection, featuring performances from the band's 2015 tour, also named Mono Mundo, will be available in standard CD and digital issues, as well as in a gatefold double LP, according to the band's announcement.
"After all these years, for us to be able to play the songs that we want to play is a real privilege," says lead singer and founding member Raul Malo. "And that happens because of this symbiotic relationship between artist and audience."
The band's current lineup consists of tenor singer and guitarist Raul Malo, lead guitarist and vocalist Eddie Perez, keyboardist/singer Jerry Dale McFadden and drummer Paul Deakin. The touring band captured on these recordings is rounded out by the "Fantastic Four": Max Abrams on sax and percussion, Ed Friedland on upright bass, Matt Cappy on trumpet and multi-instrumentalist Michael Guerra. The Mavericks were founded more than 25 years ago by Malo and Deakin.
The Mavericks will follow up this October release with a new studio album in April 2017.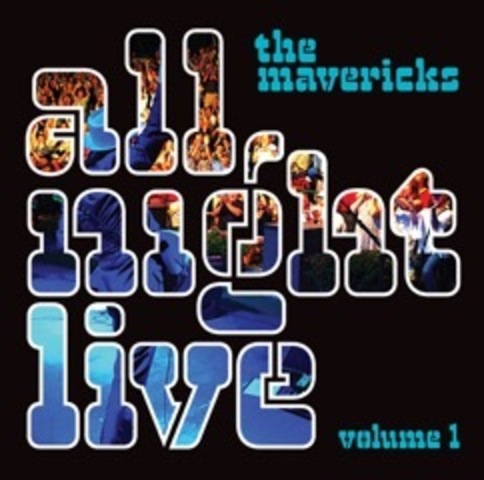 All Night Live Volume 1 also marks the band's first foray into exclusive fan pre-sale in partnership with PledgeMusic. The pre-sale just launched here.
To celebrate its live album, the band will spend the late summer and fall months on the road. In September, the band heads west to perform dates in California, Arizona, Oregon, Washington and Idaho, then Texas and into the Midwest in September, and east in October. For tickets and full tour itinerary click here; alternatively try here.
All Night Live Volume 1 Track Listing
1. All Night Long
2. All Over Again
3. Stories We Could Tell
4. What You Do To Me
5. Fall Apart
6. Do You Want Me To
7. Back In Your Arms Again
8. As Long As There's Lovin' Tonight
9. Pardon Me
10. Summertime
11. Every Little Thing About You
12. I Said I Love You
13. Harvest Moon
14. Dance In The Moonlight
15. Come Unto Me
16. Waiting For The World To End

Latest posts by Best Classic Bands Staff
(see all)