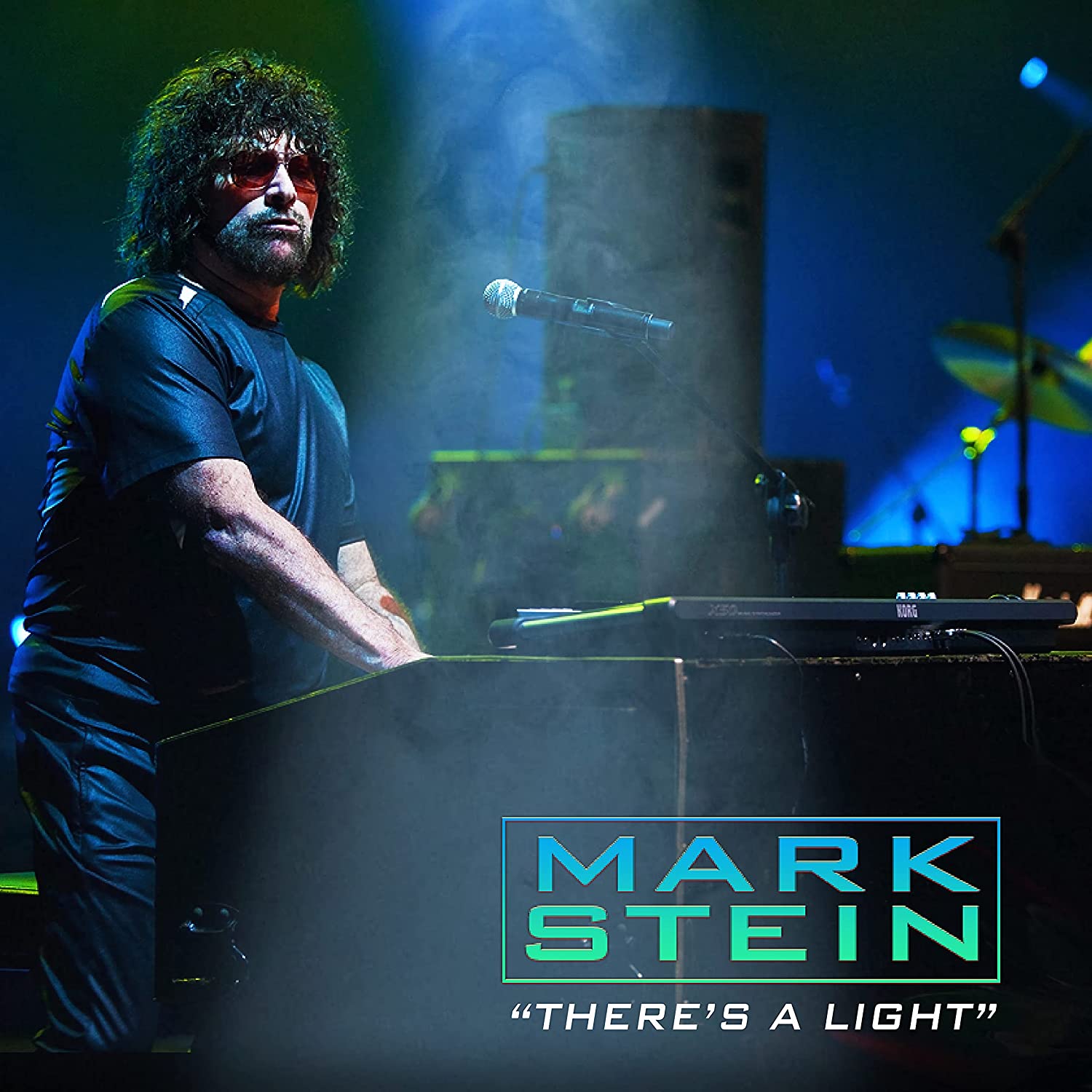 Mark Stein, the lead vocalist and keyboardist for Vanilla Fudge, is making his solo debut with There's a Light. The title arrives November 26, 2021, via Deko Music. Best Classic Bands is premiering the soaring first track, "We Are One," today (Oct. 8). Watch it below.
Sidelined by the Covid-19 pandemic and unable to perform live with Vanilla Fudge, Stein decided to put his down time to good use. He wanted to write and record songs about what was going on in America and the rest of the world. He saw social unrest, racial disparity, political division, violence, widespread sickness, and an entire world on the brink of an economic disaster due to the spread of a disease like no other. Despite all the negativity, Stein saw a great opportunity.
The result was Stein's new solo album, There's a Light, and with its powerful first single, "We Are One." "I knew we, as a country, had been here before," says Stein. "The great world wars; the civil rights movement; the natural disasters such as Katrina and Sandy; and of course, 9/11. In every case we rose together as one nation; one united force and came back stronger than we had been before. Within each person I believe there is a light; a hope; and a desire to do the right thing. My song, 'We Are One,' speaks of this unity and what I know our country and the world is capable of."
Watch the premiere of "We Are One"
There's a Light marks Stein's solo debut. The thematic collection of ten songs weaves a story of what America was, has become, and may or may not face in its future. "This is an album about hope," he says, "but at the same time, I had to sing about the dangers of division. I have had some of these songs in the can but didn't really have the right outlet for them. When I started the newest collection of songs during the early weeks of the pandemic, it dawned on me that I had created an album with a theme. These songs are reflections of what the world is about now, and what we need to do to bring us together again."
Stein has recorded some well-chosen covers of the Rascal's "People Got To Be Free," and the Temptations' "Ball of Confusion" for the album. "I love those two songs," says Stein whose own band were playing the same venues as the Rascals and the Temps during the 1960s. "These songs are just as relevant today as they were over 50 years ago. As I often do with The Fudge, I gave both of these songs my own interpretation, providing as much punch and power as I could to each one."
Stein closes There's a Light with "America the Beautiful," sung with a careful balance of patriotism and concern for the future. "America is the greatest country in the world," says Stein. "But we are heading into some very deep and choppy waters. We have to keep it together and unite or we could lose everything we have spent nearly 250 years building."
Stein, born March 11, 1947, formed Vanilla Fudge with Carmine Appice, Tim Bogert and Vince Martell, in 1966.
Their self-titled debut album followed shortly thereafter and, virtually overnight, the band found itself headlining major bills on both coasts as the album reached #6 on the sales chart. "You Keep Me Hangin' On" was released as a single in July '67 one year after the Supremes went to #1 with it but it was only a mid-chart success, reaching #48 on Record World. One year later, though a follow-up album was selling, the song was re-released as a single, and rose quickly up the chart. [Take a careful look at the ad in U.S music trade magazine, Record World. Not only are the photos of the new bands switched, they misidentified the name of Cream's song.]
This time Vanilla Fudge scored a #6 pop hit, behind such heavyweights as the Rascals' "People Got to Be Free," Steppenwolf's "Born to Be Wild," Cream's "Sunshine of Your Love" and the Doors' "Hello I Love You."
Listen to the single edit of "You Keep Me Hangin' On"
Related: Our Album Rewind of Vanilla Fudge's 1967 debut
In addition to his many years within Vanilla Fudge, Stein has also worked extensively with such classic rock legends as Alice Cooper, Dave Mason, and the late guitarist Tommy Bolin.
There's a Light Tracklist
01. We Are One
02. Ball of Confusion
03. We Are Survivors
04. Lyin'
05. Racism
06. All Lives Matter
07. Let's Pray For Peace
08. People Got to Be Free
09. Break It Down
10. America The Beautiful
There are limited edition bundles, which can be ordered via the Mark Stein Store here.

Latest posts by Best Classic Bands Staff
(see all)