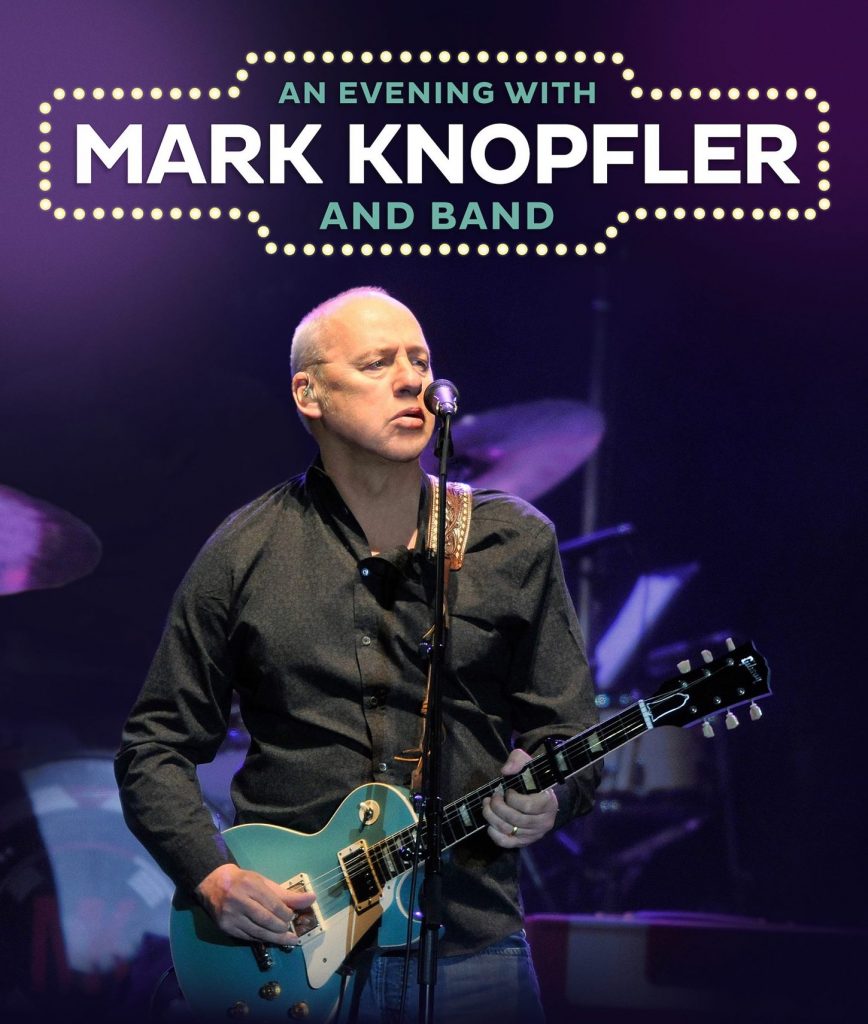 In celebration of his ninth solo studio album, Down The Road Wherever (released in Nov. 2018), Mark Knopfler opened a world tour in Barcelona, Spain, on April 25, 2019. The European leg continued through July 22 followed by an extensive run of North American dates.
On opening night at Palau Sant Jordi, Knopfler and his band performed 19 songs culled from his solo catalog and Dire Straits material. Among them: "Once Upon a Time in the West," "Telegraph Road," "Romeo and Juliet" and "Money For Nothing." Conspicuously missing from the setlist was "Sultans of Swing" from Dire Straits' 1978 debut album.
Watch him perform "Telegraph Road" on opening night
On tour, Knopfler performed with an expanded 10-piece band, most of whom have been working with him for more than two decades: Guy Fletcher (keyboards), Richard Bennett (guitar), Jim Cox (piano), Mike McGoldrick (whistle and flute), John McCusker (fiddle and cittern), Glenn Worf (bass), Danny Cummings (percussion) and Ian Thomas (drums). New additions include Graeme Blevins (saxophone) and Tom Walsh (trumpet).
Watch them perform "On Every Street"
Knopfler, born Aug. 12, 1949, turned 70 in between the European and North American legs of the tour.
Related: A look back at Dire Straits' debut LP
Watch them perform "Once Upon a Time in the West" on opening night
Knopfler has previously released eight solo albums, as well as Neck And Neck with guitar great Chet Atkins and All The Roadrunning with Emmylou Harris. He has also created film soundtracks for Local Hero, The Princess Bride and Cal.
Watch the band perform the evening's final number, "Going Home (Theme From Local Hero)"
Related: Knopfler has written new material for a musical adaptation of Local Hero
In addition to producing his own records, Knopfler has also produced albums for Bob Dylan and Randy Newman, among others. Knopfler was made an Order of the British Empire in 1999 and was given the Lifetime Achievement Award at the Ivor Novellos in 2012.
Mark Knopfler, April 25, 2019, Palau Sant Jordi, Barcelona, Spain Setlist
Why Aye Man
Nobody Does That
Corned Beef City
Sailing to Philadelphia
Once Upon a Time in the West
Romeo and Juliet
My Bacon Roll
Matchstick Men
Done With Bonaparte
Heart Full of Holes
She's Gone
Your Latest Trick
Silvertown Blues
Postcards From Paraguay
On Every Street
Speedway at Nazareth
Telegraph Road
Encore
Money For Nothing
Going Home: Theme From Local Hero
When Knopfler tours again, tickets can be purchased here and here.
Watch Knopfler perform Dire Straits' "Sultans of Swing" in 2015
Related: In 2018, Knopfler skipped Dire Straits' induction into the Rock Hall

Latest posts by Best Classic Bands Staff
(see all)