It is—there's no sense lying about it—not a song everyone loves. Although "MacArthur Park" is one of the most recognizable tunes to emerge during the late '60s, and has been covered by scores of artists, two of whom—Richard Harris and Donna Summer—had massive hits with it (#2 in 1968 for him, #1 10 years later for her), some folks just really can't stand "MacArthur Park."
Rolling Stone's readers voted it the third worst song of all time in a 2011 poll, behind only the Ohio Express' "Yummy, Yummy, Yummy" and Bobby Goldsboro's "Honey." Other polls weren't as kind.
Jimmy Webb, who wrote it, is well aware that the song rankles some. And he's even more aware that one particular stanza in the song—"Someone left the cake out in the rain/I don't think that I can take it, 'cause it took so long to bake it, and I'll never have that recipe again," followed by a dramatic "Oh no!"—still makes many listeners shake their heads or shoot their radio.
Webb, the Oklahoma-born singer-songwriter who wrote the multi-part epic, published his memoir in 2017. It's titled The Cake and the Rain. He's not one to shy away from this mysterious, often infuriating little corner of his canon. In fact, he's happy to answer questions about the song and it's perplexing "cake/rain" reference. Or sort of answer.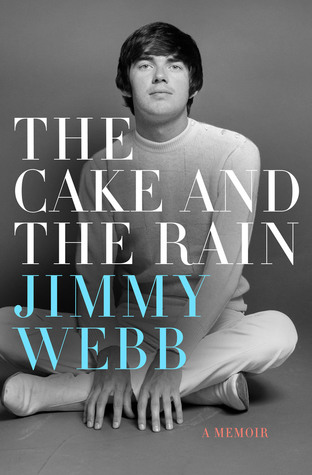 "It's a question I've been asked a million times and I don't mean to sound defensive but a lot of the music then was high camp in a way," he told Best Classic Bands when we spoke with him prior to the book's publication. "There were lyrics that were outside the pale. In fact, 'A Whiter Shade of Pale' is an interesting lyric to look at. If you're trying to get a literal message from it, or from Don McLean's 'American Pie' or the Beatles' 'Strawberry Fields'… There were numerous songs that were somewhat vague in the lyrical department, but for some reason, the public seized on this line. Why was the cake out in the rain? And who left the damn thing out there? Some people have said they wish they'd never heard of this cake! Not to put a drumroll on it, but it's a kind of minor controversial song, with its detractors. But I don't get it because certainly there are songs that are more dense and difficult."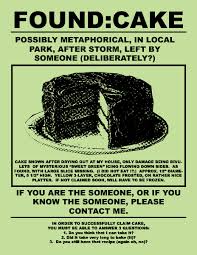 Related: Artists pay tribute to Jimmy Webb at Carnegie Hall
Indeed, there are, and Webb owes us nothing. As a composer, his job is to compose, not to explain. If you want to think it's literally about leaving a cake out in the rain and lamenting the permanent loss of the recipe, you have every right to. Or you can go with what Webb recently said in another interview: "It's a metaphor for the good and the bad—and sometimes the ugly."
It's been said that "MacArthur Park" was written by Webb about the end of a relationship, specifically one he'd had with Linda Ronstadt's sister, Susan. Webb hoped to get the Association, of "Cherish" and "Windy" fame, to record it, but they wanted nothing to do with it. Instead it landed with actor/singer Richard Harris, who'd recently starred in Camelot and was looking to break into the pop market. He did, in a big way, when his reading of the song—which featured accompaniment by L.A.'s storied Wrecking Crew and dramatic orchestration—went all the way to #2 in 1968.
Listen to Richard Harris' original 1968 hit rendition of "MacArthur Park"
The song crossed genres, appealing to artists from the worlds of country music (Waylon Jennings, who took it into the Billboard singles chart in 1969), soul (the Four Tops, #38 in 1971), easy listening (Andy Williams, #102 in 1972) and, eventually disco, where "MacArthur Park" enjoyed its greatest success yet, with a #1 interpretation by Donna Summer. It's been covered by jazz singers (Carmen McRae) and instrumentalists (Maynard Ferguson), blues-rockers (Long John Baldry), hard-rockers (Wayne Kramer of the MC5) and even the Ukulele Orchestra of Great Britain. Frank Sinatra had a go at it and so did his daughter Nancy.
Related: Jimmy Webb's hits and misses
Jimmy Webb, of course, performs it too, every time he plays (as if he could get away without performing it). Check out his brilliant duet with Glen Campbell, one of the foremost interpreters of Webb's music.
And, of course, there's Weird Al Yankovic, who turned it into "Jurassic Park."
For something that's supposed to be the worst song ever, "MacArthur Park," rain-soaked recipe and all, has lived a very happy life.
Harris was born October 1, 1930, in Limerick, Ireland. His acting career is perhaps best known for his role as King Arthur in 1967's Camelot, and as Albus Dumbledore in the first two Harry Potter films. (He also earned an Academy Award nomination for The Sporting Life.) Harris died at age 72 on October 25, 2002.
Watch Donna Summer perform her version in concert

Latest posts by Jeff Tamarkin
(see all)