Two new books focusing on the work of the late Lou Reed—one co-credited to him—are planned for the fall. A reprint of Transformer, by Reed and the well-known music photographer Mick Rock, will be published by Genesis Publications in what's described by the company as a "very limited edition." The British book, which comes with a price tag of £295.00 (U.S. price is unavailable) is signed by Rock and stamped by the Reed estate. Only 2,000 copies will ship, along with an exclusive 7-inch vinyl record.
Related: When Lou Reed met Metallica
According to a press release from Genesis, which specializes in high-end, limited-edition collectible books, "In 2013, Lou Reed, rock icon, artist and poet, collaborated with legendary photographer Mick Rock in one of the most visually exciting books Genesis ever produced. Now, for the first time since Lou passed, his limited edition is available again."
Pre-order Transformer here.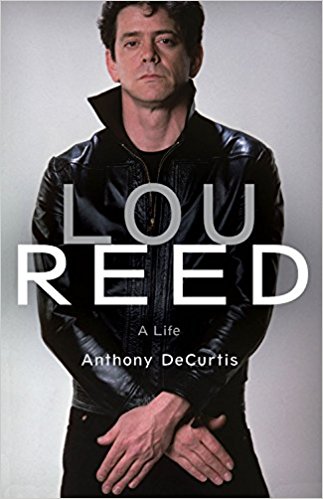 Lou Reed—A Life, written by Rolling Stone contributing editor Anthony DeCurtis, will be published Oct. 10, in hardcover, eBook and audio CD formats. According to the press blurb on the book, "Now, just a few years after Reed's death, Rolling Stone writer Anthony DeCurtis, who knew Reed and interviewed him extensively, tells the provocative story of his complex and chameleonic life. With unparalleled access to dozens of Reed's friends, family and collaborators, DeCurtis tracks Reed's five-decade career through the accounts of those who knew him and through Reed's most revealing testimony, his music. We travel deep into his defiantly subterranean world, enter the studio as the Velvet Underground record their groundbreaking work, and revel in Reed's relationships with such legendary figures as Andy Warhol, David Bowie and Laurie Anderson. Gritty, intimate and unflinching, Lou Reed is an illuminating tribute to one of the most incendiary artists of our time."
The 528-page volume will be published by Little, Brown. Preorder the book here.
Watch Lou Reed interviewed by author Anthony DeCurtis in 2006.

Latest posts by Best Classic Bands Staff
(see all)