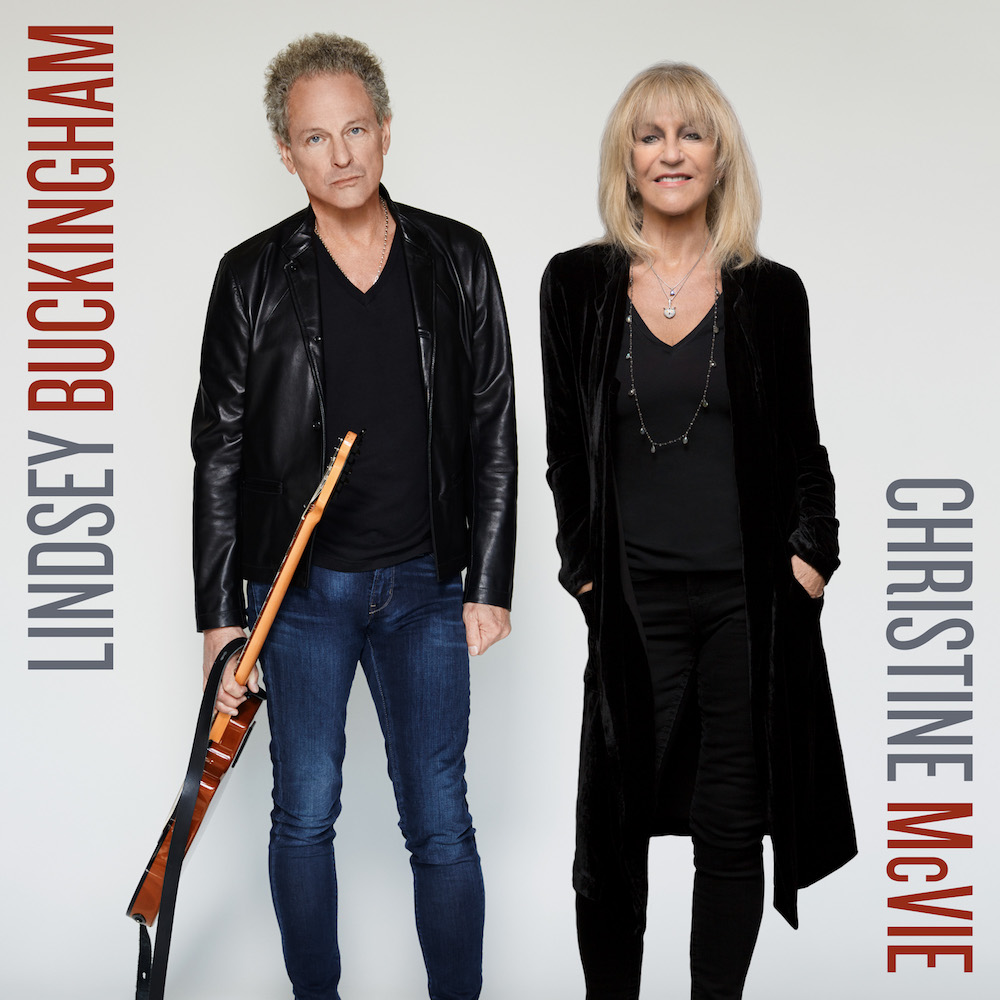 One day after Christine McVie's passing at age 79 on Nov. 30, 2022, her "musical comrade," Lindsey Buckingham, has paid tribute to the singer, songwriter and keyboardist. Several hours after news of her death was announced by her family and Fleetwood Mac, her fellow bandmates Stevie Nicks and Mick Fleetwood shared their thoughts about the legendary hitmaker. Nicks called her "my best friend" and Fleetwood _.
On Dec. 1, at roughly 5:50 p.m. ET, Buckingham posted his tribute to McVie and her legacy with a handwritten note. "Christine McVie's sudden passing is profoundly heartbreaking," he wrote. "Not only were she and I part of the magical family of Fleetwood Mac, to me Christine was a musical comrade, a friend, a soul mate, a sister. For over four decades, we helped each other create a beautiful body of work and a lasting legacy that continues to resonate today. I feel very lucky to have known her. Though she will be deeply missed, her spirit will live on through that body of work and that legacy."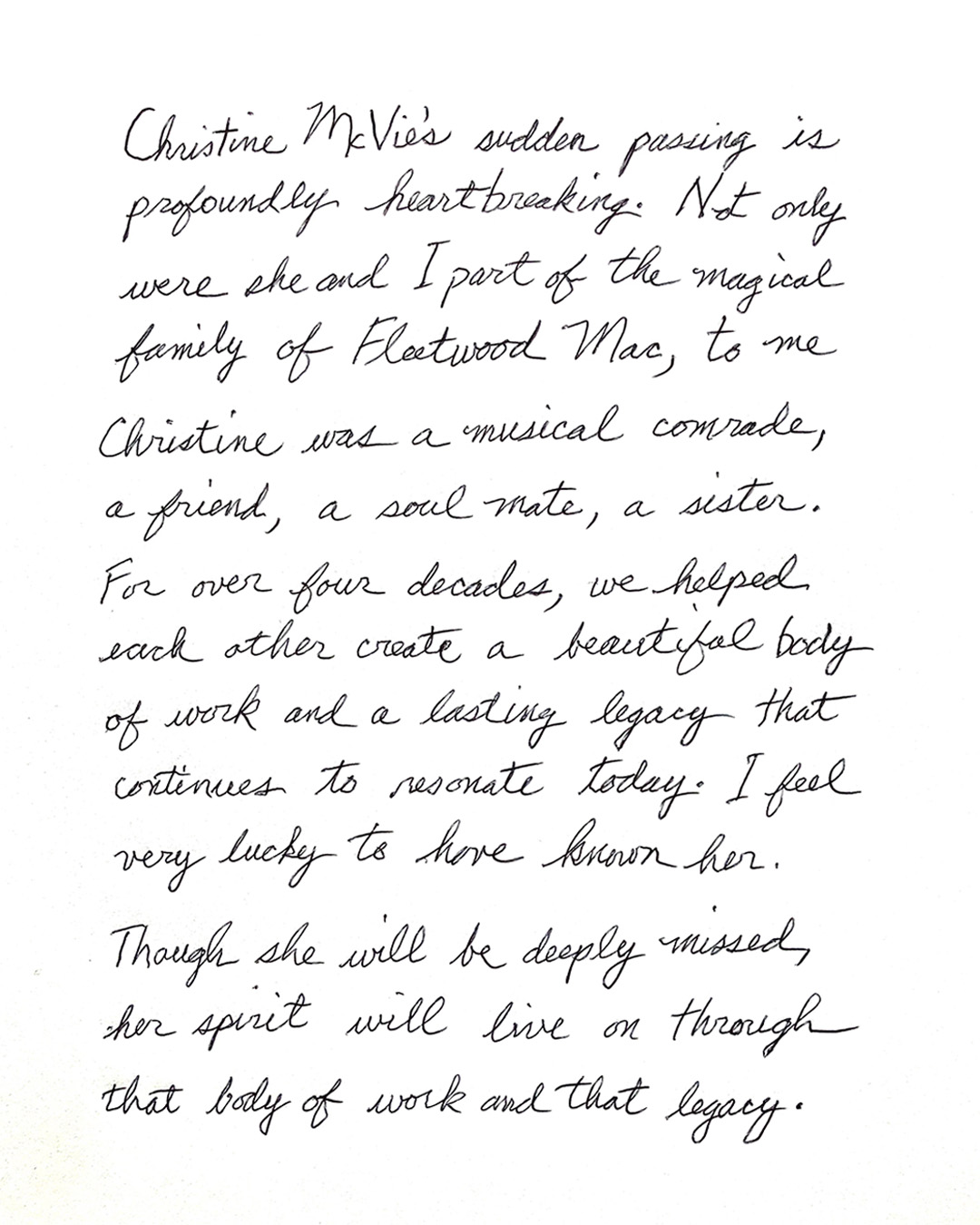 The pair had collaborated on a 2017 duo album, Buckingham McVie, and a well-received tour of more than 40 concerts.
Their last public performance together was at the 2018 MusiCares event honoring Fleetwood Mac, the first time in the benefit's history that a band was chosen for the annual charity event that coincides with Grammy week. (Fleetwood Mac had performed just two concerts in 2017.)
Watch what was likely Buckingham's final performance with Fleetwood Mac on January 26, 2018
Less than three months later came the shocking news that the band had parted ways with Buckingham. Blame for the split was placed on Nicks. "It appeared to me that she was looking for something to hang on me in order to instigate some kind of a coup," he told an interviewer. "Either I had to go or she was going to go."
He said that Christine McVie wrote to him at the time of the split. It said, in part: "I had nothing to do with this. I miss you so much."

Latest posts by Best Classic Bands Staff
(see all)