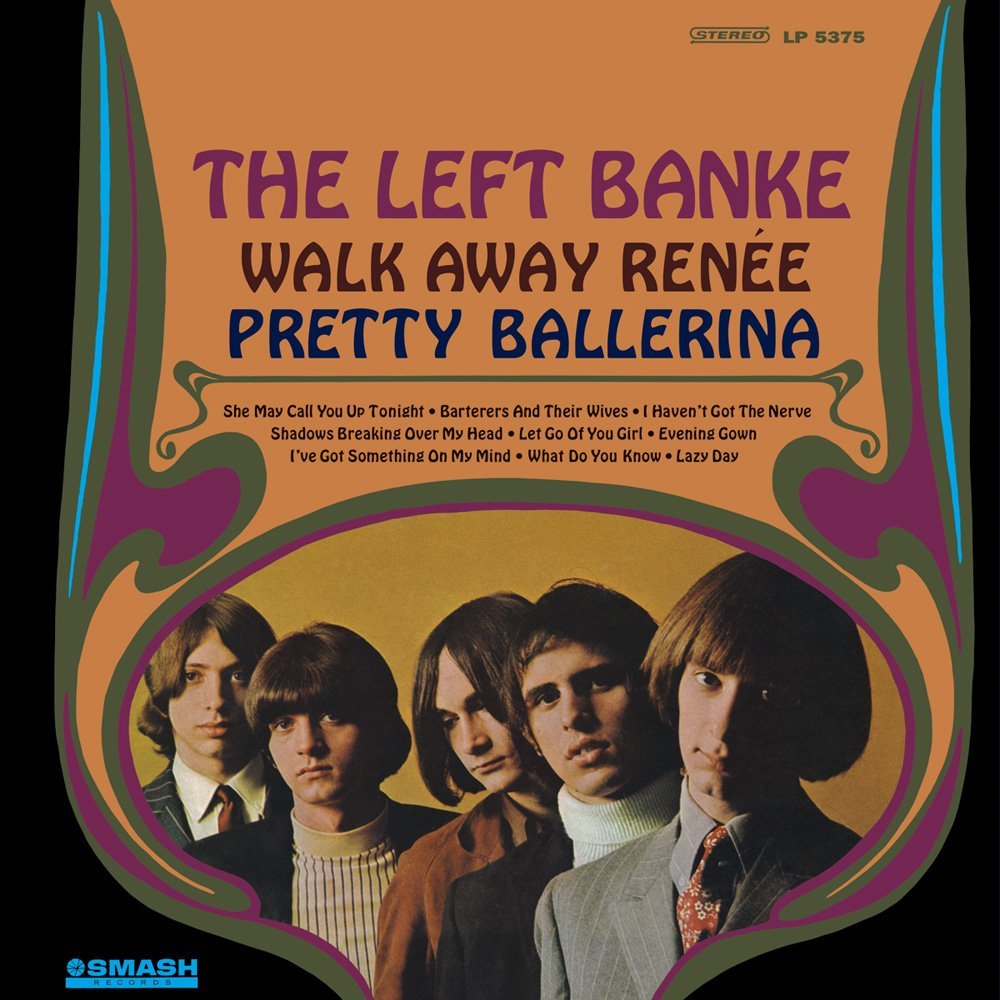 The Left Banke, described as a "baroque pop" group thanks, in part, to the flute solo in "Walk Away Renée," were formed in New York City in 1965 by keyboardist Michael Brown, vocalist Steve Martin Caro, guitarist Tom Finn, drummer Warren David-Schierhorst and George Cameron. (Shortly thereafter, David-Schierhorst departed and Cameron replaced him on drums.)
By the next year, the teenagers had a #5 single on Billboard with "Walk Away Renée" on Smash Records. Brown co-wrote it, inspired when he became infatuated with Finn's girlfriend, Renée Fladen.
On June 27, 2020, Finn, the last surviving member of the group's "Walk Away Renée" lineup, died. At 71 (or 72), he was the second member to die in 2020, and the fourth in just over five years. The news was shared by the group's Facebook page which noted that Finn had been in ill health for a while.
"Walk Away Renée" was released in July 1966 and reached #4 on Record World on Nov. 5, trailing only the Monkees' "Last Train to Clarksville," ? and the Mysterians' "96 Tears" and the Rolling Stones' "Have You Ever Seen Your Mother, Baby, Standing in the Shadow."
Ironically, the band had already become inactive during 1966 and Brown assembled a band for a proposed tour to capitalize on the song's success. (One of its members was future actor Michael McKean on guitar.)
A follow-up single, "Pretty Ballerina," written by Brown, was released in December 1966 and peaked at #15 the next year.
As often happened in the '60s, "Walk Away Renée" was covered almost immediately. The Four Tops recorded the song for their 1967 Reach Out album and in Jan. 1968 it was released as a single which reached #14 on the Hot 100.
The Left Banke's Brown, born Michael Lookofsky, died of heart failure on March 29, 2015, at age 65. Cameron died on June 24, 2018, at age 70 of cancer.
Caro, who originally went by the name Steve Martin while in the group, then changed it in the '80s to avoid being mistaken for the comedian of that name. He died Jan. 14, 2020, at age 71 of heart disease.
When Caro passed, the group's Facebook page wrote, "We will all miss him and all that he gave to the Left Banke. Say hi to George and Mike…"
As for Finn, who died June 27, 2020, he became a DJ at many New York clubs after a chance encounter with Studio 54 owner, Steve Rubell. He formed his own company, Topspin Entertainment, and ultimately had a highly successful and prominent career spinning records for scores of events, primarily in New York City.
"It's not that hard, actually," Mr. Finn told the New York Times in 2006. "These people don't want anything very uptempo at first, but the women still need to feel sexy, sexy, sexy. I'm scoring the mating rituals for today's society."
The article noted that Finn worked an average of 70 nights a year, charging from $5,000 to $12,000 a night. In recent years, he also led a lineup under the Left Banke name to perform the group's music.
Related: The biggest radio hits of 1966

Latest posts by Best Classic Bands Staff
(see all)