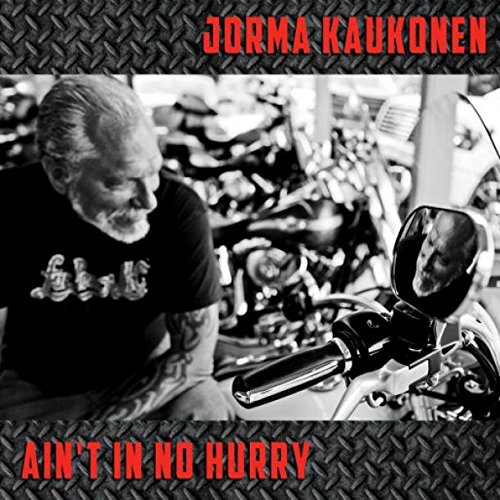 Jorma Kaukonen
Ain't In No Hurry
(Red House)
In A Word: Relaxed
Ain't In No Hurry is certainly an apt title for Jorma Kaukonan's latest album. Nearly 50 years since he blazed a psychedelic trail with Jefferson Airplane, and 45+ years since he splintered off with Jack Casady as Hot Tuna, the album finds Kaukonen happy to kick back, gather some friends, and pick and sing.
The result is a relaxed, understated collection of originals and standards along the line of "Nobody Knows You When You're Down and Out" and "Brother Can You Spare A Dime." Touching on blues, Appalachian folk, bluegrass, and gospel, this is old man's music in the best way: thoughtful, knowing, considered, and wise enough to realize that playing music that gives you joy is reason enough.
Don't miss a post! Sign up for Best Classic Bands' Newsletter; form is on every page.

Steven Mirkin is a Los Angeles-based freelance writer. His work has appeared in the New York Rocker, Rolling Stone, Spin, Entertainment Weekly, the New York Times, Los Angeles Times, Village Voice, Billboard, Variety, the Hollywood Reporter, Salon.com, and many others. He contributed to the Rolling Stone Encyclopedia, The Trouser Press Guide to 90s Rock, and the Rolling Stone Jazz and Blues Record Guide. Given the current economy, he is available to write for any outlet that pays on time and whose checks won't bounce.

Latest posts by Steven Mirkin (see all)