Johnny Cash's 'A Boy Named Sue': The Story Behind the Song
by Harvey Kubernik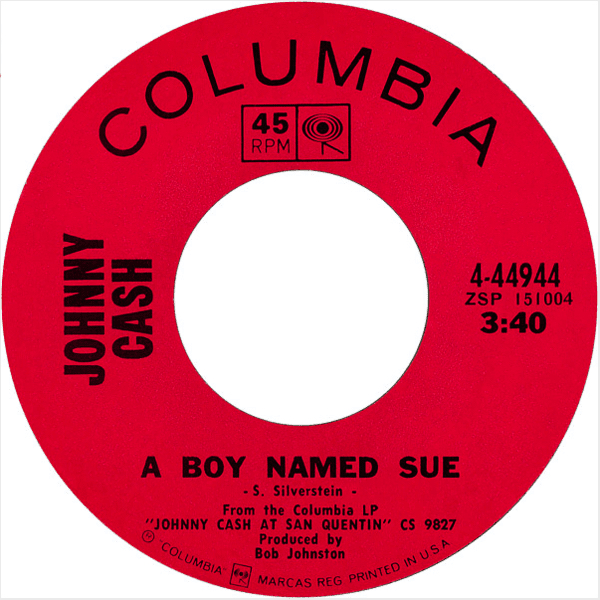 Amazon Prime and The Coda Collection have launched a company programming rare concerts and music documentaries, along with exclusive premieres for films and music documentaries. The Prime Video channel debuted in 2021, and one of its first titles announced for broadcast was Johnny Cash Live at San Quentin.   
The recording of the original Johnny Cash at San Quentin album, produced by Bob Johnston, celebrated its anniversary on Feb. 24. The album, recorded live in concert at California's San Quentin State Prison two days before Cash turned 37, included "A Boy Named Sue," written by humorist, poet and singer/songwriter Shel Silverstein. Cash's single release of the song reached #1 on the Billboard country chart and #2 pop in 1969, while the album itself went to #1.
Listen to "A Boy Named Sue" from the At San Quentin album
Born Sheldon Allan "Shel" Silverstein in Chicago on Sept. 25, 1930, Silverstein was known for his cartoons, songs, children's books and contributions to Playboy magazine. During 1969, Silverstein's own recording of his composition, called "Boy Named Sue," was released on a 45 RPM single and on the LP Boy Named Sue (And His Other Country Songs), produced by Chet Atkins and Felton Jarvis.    
It has been said that Silverstein's inspiration for the song's title came from a man named Sue K. Hicks, a judge in the state of Tennessee. Silverstein heard Hicks speak at an event, and was intrigued by the name of Sue for a man. Apparently, it was the father of Sue Hicks who named the boy after his mother, Susanna Hicks, who died during hospital birth.
Listen to Shel Silverstein's own recording of "Boy Named Sue"
Legend has it that Silverstein had penned the tune after a conversation with his friend Jean Shepherd, the writer, radio and television storyteller, who remarked about his own childhood dismay at being taunted for what many kids felt was a "girl's name."
Silverstein first introduced his copyright to Johnny and June Carter Cash during a "Guitar Pull" at their Hendersonville, Tennessee, home, where local and visiting musicians would pass a guitar around and play their recent songs.
Mitch Myers, Silverstein's nephew, biographer and director of the Silverstein archives, emailed this writer in 2018 verifying that it was June Carter Cash who encouraged Johnny to include it in their stage show.
Canadian-based writer and Cash scholar Gary Pig Gold, in the September 11, 2009, Rock and Roll Report, provides additional information on how "A Boy Named Sue" landed in the Cash repertoire:
"It was quite common for JC to invite special televised Johnny Cash Show guests back to his grand new Hendersonville, TN, homestead for post-taping song swaps. On any such evening the guitar would be passed round to, for example, Graham Nash (who offered 'Marrakesh Express'), Kris Kristofferson (premiering 'Me and Bobby McGee'), and of course Johnny's ol' pal the Zimmer Man (who, applying his new boudoir voice, crooned 'Lay Lady Lay').
"In fact one morning after, a young Rosanne Cash was flabbergasted to find none other than her teenage bedroom wall pin-up prince Davy Jones sitting at the breakfast table! (Yes, Johnny had hosted the Monkees on prime time just the night before).
Related: When Johnny Cash sang with the Monkees
"One most momentous evening however, the inimitable Shel Silverstein decided to test-drive a peculiar—even by Silverstein standards—new number he hadn't even considered shopping across Music City just yet. Johnny wanted to hear it though: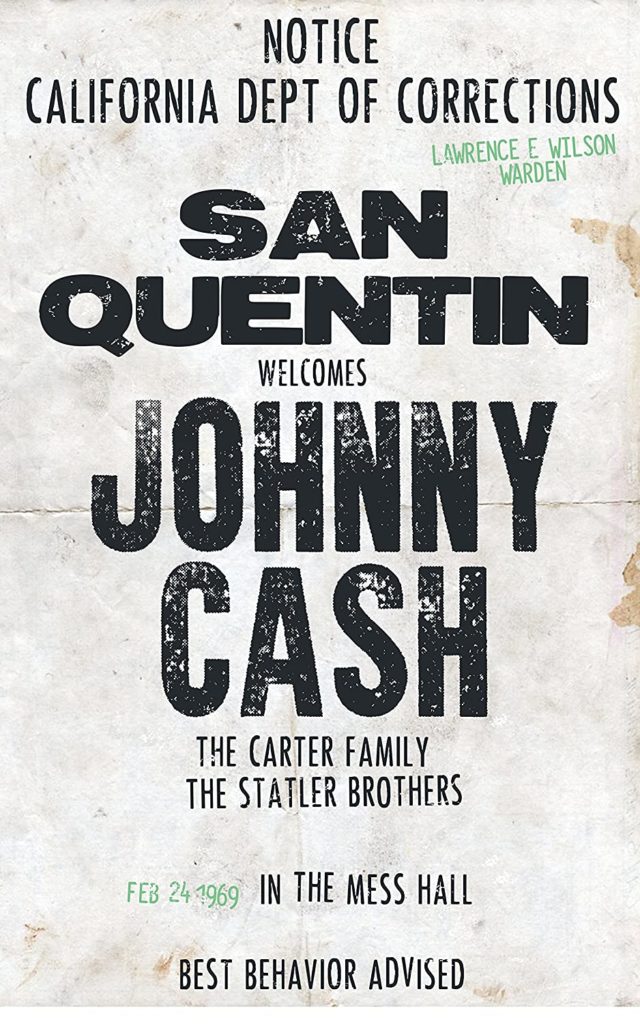 "That's the most cleverly written song I've ever heard," was the verdict minutes later, and luckily June thought enough to stuff Shel's cheat sheet into her husband's bag before they departed for the next day's recording session over at San Quentin. 'I didn't even know the lyrics,' Johnny recalled of making his quickest, biggest hit. 'I had to put the words on a music stand in front of me. I told 'em I wanted to sing a song called 'A Boy Named Sue.' Well, they laughed, you know, and I said, 'No, it's not what you think. Let me sing it to you.' I read the lyrics off the paper in front of me, and that was the record.'
"And by late that summer, only those Rolling Stones and their 'Honky Tonk Women' could keep Sue off the very top of your local Top 40 Radio survey."
Related: Links for 100s of classic rock tours
Cash, born Feb. 26, 1932, wrote in his autobiography, Man in Black, that he had just received the song and only read it over a couple of times. It was incorporated into the prison concert just to try it out. On the filmed documentary of the event he can be seen regularly referring to the paper lyric sheet.
Cash biographer Robert Hilburn confirmed as well that neither the British television crew filming the concert nor his band knew he planned to include the song in his act, while Carl Perkins and the musicians improvised backing on the spot.
The live San Quentin version of the song became Cash's biggest hit on the Billboard Hot 100 chart and his only top 10 single there, spending three weeks at #2 in 1969. Cash's unplanned smash hit record was certified Gold by the RIAA on August 14, 1969. It also earned a Grammy for Silverstein in 1970 as best Country & Western Song.
Related: Our Album Rewind of Johnny Cash at Folsom Prison
Originally a single album, Johnny Cash at San Quentin was reissued in 2006 as a deluxe three-disc, Legacy Edition package: two CDs containing 31 selections, 13 of them previously unissued. The package also houses a DVD, Johnny Cash in San Quentin, the culture-shaping 1969 documentary produced and directed by Mike Darlow for England's Granada television network.
Watch the official music video for Cash's "A Boy Named Sue"
If you're a new Best Classic Bands reader, we'd be grateful if you would Like our Facebook page and/or bookmark our Home page.
The expanded Johnny Cash at San Quentin includes a full rendition of "A Boy Named Sue." It's a stirring portrait of Cash and band: the Statler Brothers, lead guitarists Bob Wooten and Carl Perkins, bassist Marshall Grant, drummer W.S. Holland, June Carter Cash and Carter family members. There are also interviews with the prisoners and guards who were in attendance when The Johnny Cash Show packed the big house.
Watch the official trailer for the Coda Collection
Latest posts by Harvey Kubernik
(see all)