With the passing of John Prine on April 7, 2020, one of music's most beloved songwriters, fans shared clips of many of his recordings and concert performances on social media. Such was the case with an intimate concert from 2018. Longtime radio and talk show host George Stroumboulopoulos – more on him later – hosted the legend. In his living room. "This is one of the coolest things," Strombo wrote. "The great songwriter, John Prine setting up and performing in my living room."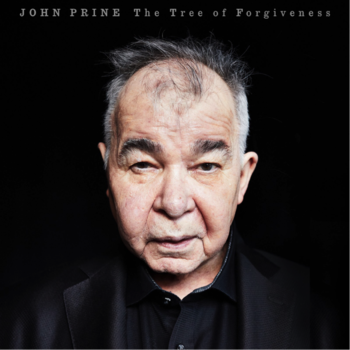 The 45-minute performance, featuring such Prine favorites as "Sam Stone" and "Christmas in Prison," as well as a newer one, "When I Get to Heaven," took place on December 6, 2018, at House of Strombo, as it's called, in Toronto, Ont. Prine was in the midst of his never-ending tour – to borrow a phrase from Dylan – not long after releasing what proved to be his final studio album, The Tree of Forgiveness.
In between songs, Prine, a master storyteller shared some insights. When he introduced "Far From Me," he told about "the first girl who ever broke up with me. Revenge is a really good songwriting weapon," he joked.
A fellow legend was in attendance. Prine talked of playing a week-long engagement in Toronto in 1971 and "the second night there my songwriting hero came in… Gordon Lightfoot." (The camera panned to an obviously moved Lightfoot.) "This is for you, Gordon…"
"I wrote this one on my mail route," explained the one-time postal worker, in introducing "Sam Stone."
Before playing "Christmas in Prison," Prine, born October 10, 1946, said to the audience that he had only set foot in a prison once, for a performance. "I'm walking across the yard and there are four guys smoking in the corner. And one of them goes, 'Hey, John!' It was my high school buddy's little brother." The audience howled.
"I smoked a pack [of cigarettes] a day for 35 years until I got cancer," he said. Even when he quit, he continued to crave them. "Where can I smoke a cigarette," he asked. "In heaven. There couldn't be 'No Smoking' in heaven. I mean, why have a heaven if you can't smoke up there?"
The song begins: When I get to heaven, I'm gonna shake God's hand. I'm gonna thank him for more blessings than one man can stand. Then I'm gonna get a guitar and start a rock 'n' roll band…"
John Prine at House of Strombo, Toronto, Ont,, Dec. 6, 2018, Setlist
Crazy Bone
Far From Me
Speed of Sound and Loneliness
Sam Stone
Summer's End
Ramblin' Fever (Merle Haggard Cover)
Christmas in Prison
When I Get to Heaven
Watch John Prine at the House of Strombo
The evening's host, George Stroumboulopoulos, is an award-winning television and radio interviewer, writer, director, actor and producer. He is host and executive producer of the long-running radio series, The Strombo Show, a digital concert series, House of Strombo, and served as host and exec producer of numerous series for Canada's CBC.
Artists who have been on his show include Alice Cooper, Anthrax, Beastie Boys, Bjork, Bonnie Raitt, Diana Krall, Dolly Parton, Elvis Costello, Patti Smith, Robbie Robertson, and Robert Plant.

Latest posts by Best Classic Bands Staff
(see all)