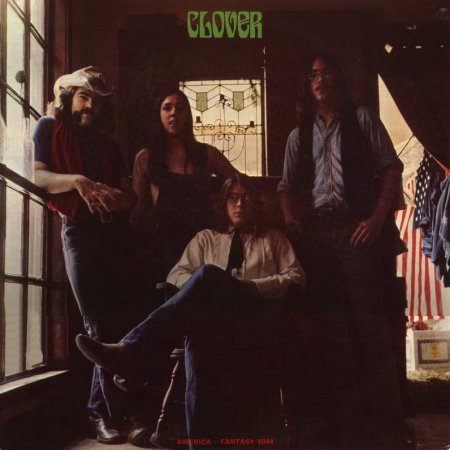 It's already been a busy, high-profile summer for the Doobie Brothers, who are on tour with Chicago and just performed at the Classic West festival in L.A., opening for the Eagles and Steely Dan. Now, according to an article published in Billboard, Doobies member John McFee plans another project: a reunion of the 1970s band Clover.
Related: The Doobie Brothers at Classic West
Although they were never a major success on their own, many classic rock fans know of the San Francisco-based Clover for two reasons: First, they served as the backup band for Elvis Costello on his debut album, 1977's My Aim Is True. A couple of years later, after Clover disbanded, some of the members went on to form Huey Lewis and the News, one of the most successful bands of the '80s.
According to the article, multi-instrumentalist McFee is re-recording material from the two Clover albums with Lewis, former members Sean Hopper, Alex Call and Mitch Howie, as well as Costello.
Related: Elvis Costello's My Aim is True is released, 1977
McFee, who who joined the Doobies in 1979, told Billboard, "It's cool for me. It's something I've always wanted to do. We had done two albums for the Fantasy label that we were never happy with because we were too young to really know how to make records, and Fantasy assigned a producer to work with us who was a brilliant guy and a nice person and fun to work with but had never produced a record before. We felt like we had some good songs, some good ideas, but we weren't happy with the records. So this is a chance to do it again."
According to the article, written by Gary Graff, Costello will sing on a bonus version of Call's "Mister Moon," for which McFee wrote and performed a string quartet arrangement. The article also states that original Clover bassist John Ciambotti passed away, but his daughter Gia Ciambotti appears on the album, along with drummer Pete Thomas from Costello's Attractions and Imposters bands.
The Doobie Brothers also have plans to record a new studio set.

Latest posts by Best Classic Bands Staff
(see all)