This Q&A with John Lennon originally appeared in the November 17, 1973, issue of Record World, a music industry publication, during his so-called "lost weekend." It's filled with the legend's trademark wit. We're proud to run an excerpt of the interview, the first time that it has appeared since 1974. Lennon was 33 years-old at the time and in Los Angeles to promote his album, Mind Games.
What is your current status with the U.S. Government?
Well there's supposed to be some appeal going on this month. But they might forget about it, they've got so many problems. There's some appeal going on. It's like a law case. I really don't know what's happening. When the lawyer calls me I remember it and when he doesn't I forget all about it.
Would that have any bearing on, or are you thinking about doing, any live performances?
I often think about. That's about as far as I get.
Do you think well of it?
Depends on what day it is, you know. I was all for it, then they started kind of throwing me out and I sort of got fed up. It put me off for a year. It's just that sort of getting the things together. It always turns out nobody knows how to do it and I end up having to do everything. I can't stand it.
Are you going to be appearing at the Roxy?
I appeared there just the other night. On the table I was, but I appeared.
Are you permitted to appear there again?
I think I'm still all right there. I haven't burned me boats yet. I also appeared in Las Vegas, but only on the floor. It's a wonderful town. And I won too.
How did you manage to keep all your sanity with all the activity over the years?
Oh, I didn't. I gave it up at birth.
Totally irretrievable? Is it better that way?
It's either that or you're all insane. I'm not quite sure. Or, everybody else is. I don't know any normal people. I've yet to meet one.
What constitutes a normal human being?
I don't know. They keep talking about it.
Will you be doing any more albums with Yoko?
Yeah, whenever we feel like it. If I do one with her or with Tommy Smothers or whoever I'm doing at the time, they say that's what he's doing, that's where he is now. But we just want to do it when we feel like or when it suits us. There's no doubt we'll make some more together. She's a little more prolific than me. I can't keep up with her. She was in Kenny's Castaways last month. Big opening I was so nervous I had to stay here. I get more nervous about that than I do about myself.
Related: When John and Yoko helped out Jerry Lewis
Do you still get nervous about the stuff that you do?
Are you kidding? I'm going to the studio next week. I'm already paralyzed.
Who produced the album?
Phil Spector, and that makes me even more nervous. That's why I'm here.
George Martin had done all the group albums?
Except the Let It Be album, which Phil saved.
Then that answers the question of why Phil…
Well he's still the best. Apart from myself.
Once you made a statement about the Beatles being more popular than Jesus. Do you feel that music or musical personalities still have that kind of effect?
That wasn't a thought-out statement, and I was talking to a friend journalist.
It made a lot of sense.
Well it made a lot of everything. I don't think anything is more important than anything else. What's more important, a tree or a cat or a human? It's all the same, "he said."
Related: A Beatle fan's amazing meeting with Lennon
Do you feel that music has an influence in shaping events or do you feel it mostly reflects?
Well music is an uplifting, spiritual ritual which enables us to carry on. That's what its origins were and I think that's what it is. It's just a bit scattered now. Somebody was saying the other day, on the big shows now Rod Stewart is on or the Stones or whatever. The audience knows exactly what to do and they go in and they do a ritual and they all get high and then they leave. It's just like a spiritual gathering.
Are you involved with the day to day or any of the operations of Apple. What is the status of that?
High as a kite and and rising. Let me think. Yes.
In what way other than creatively?
Well, I get the report of what the sales figures are and who's suing who.
There are no other artists on the label.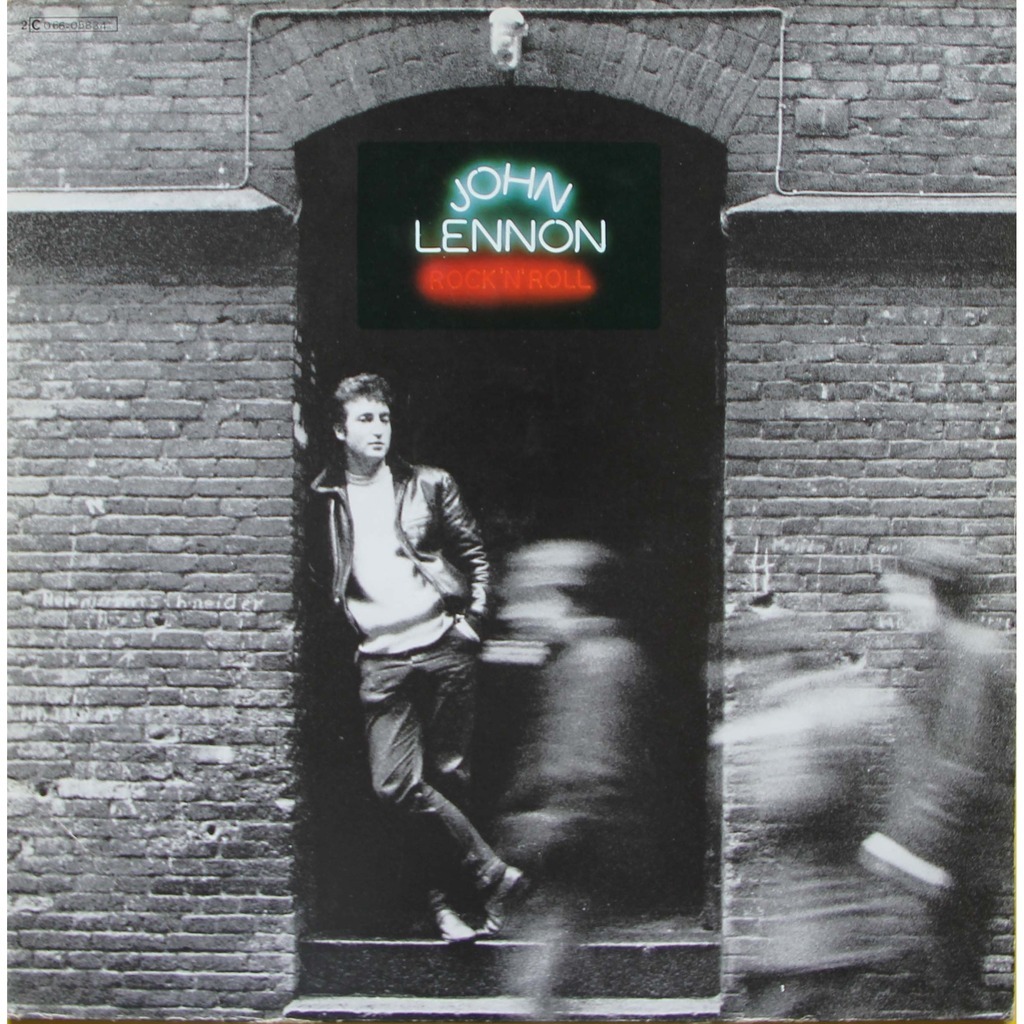 We still have all the same artists that we had before except for the ones who escaped.
Are you planning to capture a few others?
Well the plans are all mute. We plan to all meet, if we can do it, the four of "them." And discuss it.
Did you work with anyone else in terms of putting together the new album?
Well, this album I did on my own. Just to do it. I even pasted the cover together, well I always did that. But the one I'm going in to do now, I'm just going to do some oldies but goldies. Phil and I have been threatening to do this for years, so we're going to do it now. So I'd like to give him his head. I'd like to be just a singer on this one since I've just finished doing the whole job. I just feel like relaxing and singing a few things that don't mean anything. OOOeee, OOOeee.
Watch the video for "Stand By Me," from 1975's Rock 'n' Roll, which Lennon produced with Spector
You've had such an incredible impact on a…
On a generation.
On a generation. How does that leave the person who's had the impact? Do you sort of toss it all off and just say "I can't think about it"?
Well, you see, I, we, they always said. We were all part of it; it happened to all of us. I feel just the same as everybody who was affected by it. Except somehow I was supposed to be separate. And I wasn't I was just part of it. It does tend to put your image separate, though. Or it makes people's idea of what you are separate. But I just went through it, along with all the other millions and here we are now, right?
You mentioned that every time you do something someone assumes it's a new Lennon trend.
They don't only do it to me, they do it to everybody. I mean we all do it to each other, putting ourselves in, putting each other in bags all the time.
You wouldn't classify yourself in any particular category, would you?
No, because I'm so changeable. Things change all the time. By the time the observers write it down, it's all changed. That's why it's a joke to listen to the news cause you know it happened yesterday. "All my troubles seem so far away…"
Have you thought in terms of what direction you might have gone in had it not been for Yoko?
It's hard to put my finger on. But it's affected my whole being. Yoko's not just a lover and a wife. It's also mentally. She opened a part of my life that wasn't opened. Whether it would have happened without her, I don't know.
Are you involved actively with Yoko's albums or her music?
I play a rather nice solo on "Woman Power." She treated me like a session man on this one. She'd sort of come in and pick and say "play on this one, play on that one." I think the best thing that I can do for her career is sort of keep out of the way a little.
What artists affected you before the Beatles were the Beatles?
Oh, well just all the great rock artists–Jerry Lee Lewis, Chuck Berry, Carl Perkins, Little Richard, Elvis Presley, Fats Domino. I just could go on and on and on. I thought I'd get Jerry Lee in because I always forget to mention him. People ask why English groups sing with American accents, but that's all we ever knew. There was no such thing as an English record, only for the grandmothers.
We were brought up on Coca-Cola, Doris Day, all the movies, you know, Dick Tracy, Flash Gordon, and the music. So it was just natural for us to imitate that. We had it from birth. That was the whole bit. And the Americans said, "what is this? Why are the groups behaving like that?"
Now there's probably a whole group of Americans who grew up on nothing but British artists.
Yeah, yeah. Well the language made it easier for the British to Americanize themselves.
Would you think that the black influence has been the greatest on today's music?
I wouldn't say for sure, because obviously there's been a great black influence. But there was a great black influence in Spain centuries ago. There's a great black influence in South America. I think the real music, as Chuck Berry said the other day, is salt and pepper. It's the effect of each on the other. And in Britain we didn't know about race records or that there were separate charts. I'm not saying we're not racists, I'm saying we didn't know that. It was just American music. Unless they had a picture on the cover we didn't know until we got tuned in and picked up the language.
The dumbest question of them all–is there a chance some day, somewhere…
Of them getting back together!
Of the four to get together in a studio live?
There's always a chance of anything happening. I think the only thing I've learned in the last two years, well I've learned a few things, but one of the main things is, that anything's possible.
I suppose you're doing all the active necessary things to stay here?
Yeah, things I wouldn't even dream of doing. Yeah, yeah.
What are your chances?
Well, great. They're great and there ain't no doubt about it. I'm going to be living here the rest of my life. I've made me choice.
You'll have a very busy old age.
Oh, I can't wait. I'm looking forward to it. Being old, yeah. I mean I can wait, I don't have the dread of it. I mean if I'm healthy and all that and there's no pain. I think it's great. Yoko and I'll be sitting in a nice cottage in New England either looking through our press clippings or writing stories for children.
New England, by the ocean?
Yeah, one of those places. I like it to look a little like Scotland, or Ireland, or Cornwall, but still have 24 channels for New York within an hour or two hours. Well, at 64 who's going to care about how many hours away we are.
Well, if you're as busy as you plan to be at 64…
Yeah, I'm not stopping. That's a myth about slowing down and becoming senile. That's bullshit. I know lots of old people who are really swingers. It just depends on how you think about it. It's like all your friends when you left school, ya know the ones who took a bank job. They passed all the exams. Well, they all turned into 30 year olds by the time they were 21. I ain't 21 yet.
There's no doubt about it. I'm not going to miss anything. I don't want to be regretting anything. Do it all once. That's my motto, at least once.

Latest posts by Best Classic Bands Staff
(see all)