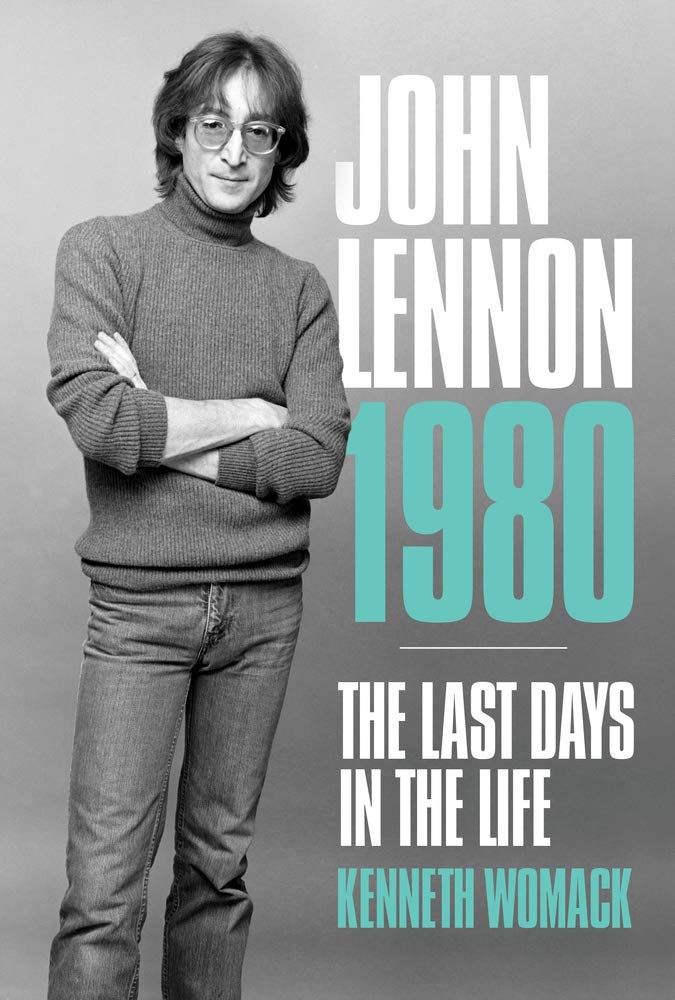 John Lennon's final year, one initially of hope and renewal, yet ultimately of tragedy, is the subject of a new book, John Lennon 1980: The Last Days in the Life. The title, from noted Beatles historian Kenneth Womack, arrived October 29, via Omnibus Press.
The book's publication date fell a few weeks after what would have been Lennon's 80th birthday, and roughly six weeks before the 40th anniversary of his death.
From the book's announcement: "Lennon's final pivotal year would climax in unforgettable moments of creative triumph as he rediscovered his artistic self in dramatic fashion. With the bravura release of the Double Fantasy album with wife Yoko Ono, Lennon was poised and ready for an even brighter future, only to be wrenched from the world by an assassin's bullets.
"Drawing on new interviews, the book is an informative, engaging and often deeply moving portrayal of the final chapter in Lennon's remarkable life."
Womack did a Q&A with Best Classic Bands, for the title's release.
Is there a lighthearted moment you can share about John in NYC that year? Perhaps a humorous encounter with someone in Central Park?
There are so many wonderful moments to recount about John's life in New York City during the last few years of his life. He loved walking the streets of his neighborhood and around the park, of course, but he also wanted to preserve his privacy and sense of anonymity. These stories would often take on the same parameters: a smiling Lennon enjoying a stroll in the city, only to be spotted by a particular fan or passerby. John would catch their eye, their glint of recognition at having seen an actual Beatle in the wild. In such tales, John would invariably lift his index finger up to his lips, as if to say, "This is our little secret." In such moments, the storyteller was happy to see John happily go on his way, unmolested in his adopted hometown.
It's known that John was recording in secret with Jack Douglas but without a record deal. Can you talk about the reaction from the major labels once word got out that the album was available? (David Geffen was making a big splash with his new label, having just signed Donna Summer and Elton John as well.)
There was definitely a sense of industry buzz around Double Fantasy and the Lennons' contract status. As Yoko has documented, there was clearly a sense of animosity, with some labels, around the fact that the LP was planned to be a true collaboration, as opposed to a John-only project. Geffen quickly outpaced the herd by cementing his understanding that the record would be a collaboration. Indeed, it was a masterstroke on his part. In retrospect, of course, it was a strange time in the record industry, which was catering to a host of competing genres, including disco, new wave, punk, rock (soon to be known as classic rock), pop, and country crossover. In short order, there was a sort of identity crisis at play during that era, which may explain why they weren't receiving lucrative, multimillion dollar offers in spite of the public curiosity about John's bravura return to public life.
Related: Double Fantasy was one of just nine albums to reach #1 in 1981
We didn't recall this, but we understand John and Yoko were planning an extensive tour. Do you have any info on that?
John had begun to come around to the notion of a tour during the latter weeks of his life. At one point he remarked, "Sure, I'd like to get up on stage with Yoko and a good band and play these songs and really do 'em, because the band's hot as shit. They've just come off the album and they were all good – we've got the good feeling among ourselves. So it would be great. I'm just a little nervous about all that goes on around it. But I think we can probably handle it a bit better this time." The tour was to be called "One World, One People," and was slated to include an elaborate stage show, along with performances of early Beatles tunes like "I Want to Hold Your Hand."
Where were you when you heard that Lennon had been shot and what impact did that have on you?
Like so many folks, I have vivid memories of that time. I was 14 years old when it happened. I remember my father coming upstairs, presumably to tell me the news after having heard it on Monday Night Football. I had gone to bed early that night. My father pushed the door open, but I feigned sleep, as teenagers become well-practiced at doing, because I must not have wanted to be bothered at the time. The next morning, I woke up to see the Houston Post and the awful news splayed out across the front page.
In 2019, Womack published the best-selling Solid State: The Story of Abbey Road and the End of the Beatles to coincide with the 50th anniversary of the Beatles' album. He is the author or editor of more than 35 books including a two-part series on the life and work of Beatles producer George Martin.

Latest posts by Best Classic Bands Staff
(see all)