John Denver: From Pop Singer to Country Boy in 10 Songs
by Greg Brodsky
In the early-to-mid '70s, Stevie Wonder and Elton John were as ubiquitous on pop radio as any two solo artists of the era. And while there were plenty of others who achieved dominance on the singles chart at that time (Paul McCartney, Neil Diamond and Olivia Newton-John come to mind), a fellow by the name of Henry John Deutschendorf Jr. was also on the short list of slam-dunks for radio programmers. We're referring, of course, to the artist known professionally as John Denver.
Denver was born Dec. 31, 1943, in Roswell, New Mexico. From his official biography on his website: The son of a U.S. Air Force officer, Denver's artistic journey began at age eleven when he was given his grandmother's guitar. Denver eventually took guitar lessons and joined a boys' choir, which led him at age twenty to pursue his dream of a career in music.
In 1963, he moved to Los Angeles to be in the heart of the burgeoning music scene. It was during this time that he was urged by friends to change his name if a recording career was to be in his future. He took his stage name from the capital city of his favorite state, Colorado. Later in life, Denver and his family settled in Aspen, Colorado, and his love for the Rocky Mountains inspired many of his songs.
Denver experienced his first major break in the music industry when he was chosen from 250 other hopefuls as lead singer for the popular Chad Mitchell Trio.
He signed with RCA Records in 1969 as a solo artist, and the label became his home for nearly two decades. Here's a dive into 10 top songs from John Denver.
10) "Leaving On a Jet Plane"
Included on his debut album was a tune that he had written and recorded as a demo in 1966. Originally titled "Babe I Hate to Go," his producer, Milt Okun, persuaded him to change the title to "Leaving On a Jet Plane."
Though Denver's own version failed to chart in 1969, Okun wisely had another one of his clients, Peter, Paul and Mary, record it. The song became the folk trio's only #1 single.
9) "Take Me Home, Country Roads"
Denver's first albums and singles, featuring his own material as well as covers of many prominent songwriters, failed to make much of a dent. That changed in 1971. Now 27, he released what proved to be his breakthrough album, Poems, Prayers & Promises. He had been sharing a bill with a band called Fat City. Two of its members, the husband-and-wife Bill Danoff and Taffy Nivert, had been writing a song. The three of them workshopped it and the completed composition was "Take Me Home, Country Roads."
The song reached #2 on the Hot 100. Despite its title, it was a relative flop on country radio, peaking there at just #50. (More on that later.) As for Danoff and Nivert, the two went on to form the Starland Vocal Band, whose single, "Afternoon Delight," became one of the biggest hits of 1976.
8) "Rocky Mountain High"
A follow-up album was rushed out and no singles clicked with listeners. The next year saw Denver earn his first Top 10 album on the heels of one song. Shortly after Denver released Rocky Mountain High in mid-September 1972, he made his Carnegie Hall debut. As the album climbed the chart, the label held off releasing a single. Six weeks later, his beautiful "Rocky Mountain High" (co-written with his band's guitarist, Mike Taylor) was released. Although the song peaked at "just" #9, it propelled the album all the way to #4, with sales of more than two million copies. (The single never entered the country chart.)
7) "Sunshine On My Shoulders"
A follow-up album failed to continue Denver's momentum. But RCA astutely recognized that the time was right to assemble a compilation for 1973's key fourth-quarter selling season. Though only a handful of songs on John Denver's Greatest Hits were actually chart successes, he wrote in the liner notes, "I am singing better than I was four or five years ago," and re-recorded them for the collection. One such song, "Sunshine on My Shoulders," had been a B-side of a single from a 1971 album.
When the year ended, the hits album was more than holding its own at #27 on the sales chart alongside holiday releases from such superstars as the Rolling Stones, Paul McCartney, Elton John, the Carpenters and others. In early January, the label issued Denver's new single.
The song debuted at #77 and quickly rose up the chart. Just five weeks later, it was already at #12. The singer-songwriter was so popular he was tapped to host his own primetime TV special for ABC, The John Denver Show, with guests David Carradine and Lily Tomlin. An ad in Record World noted, "One John Denver Special on March 11 will bring you all the in-store traffic you can handle March 12."
It all came together on March 23 as the hits album and single reached #1 on their respective charts. The album was ultimately certified at 9x Platinum, with cumulative U.S. sales surpassing an astounding nine million copies.
6) "Annie's Song"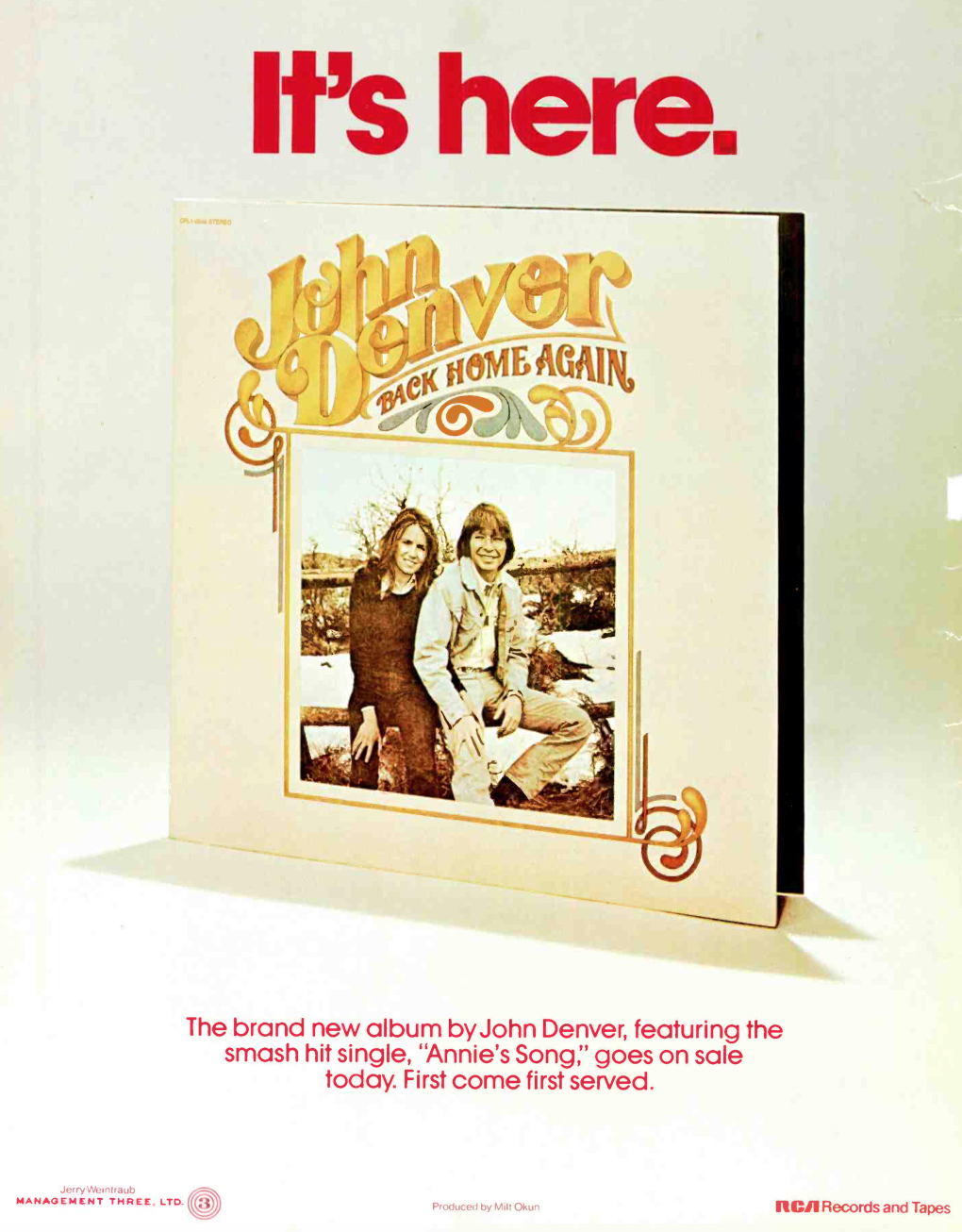 Denver's star continued its ascent with the release that June of a new studio album, Back Home Again, and its lead single, "Annie's Song." Backed by full-page ads in The New York Times and Los Angeles Times, and such magazines as People and TV Guide, as well as four-color ads in the music trades that proclaimed "It's here," the album debuted at #18, an unusually high number for the era, and was certified Gold the day it was released.
By late July, both were at #1, with the album topping such stars as Elton John and Paul McCartney. The single, with its overly earnest vocal, was an ode to his wife at the time. [After 15 years of marriage, the couple divorced in 1982, citing "career demands."]
Humanitarian efforts became a significant part of Denver's DNA and he devoted countless hours combating hunger as a founder of The Hunger Project. His song topics were frequently about preserving the environment and protecting wildlife, and he co-founded the Windstar Foundation.
5) "Back Home Again"
The follow-up, and title track from his 1974 album, reached #5 on the pop chart.
Of note: the song earned the full backing of country radio, where it became Denver's first (of three) chart-toppers on that format. The country establishment hadn't embraced Denver, deeming him too pop. And at the 1975 Country Music Awards, Charlie Rich, who was coming off a string of five consecutive #1 country hits—four of which went Top 20 on the pop chart—presented the award for Entertainer of the Year. As he angrily tore open the envelope, he took out a cigarette lighter and lit the envelope before announcing the winner, "My friend, Mr. John Denver."
4) "I'm Sorry"
Denver's next studio effort, Windsong, arrived in September 1975. [We've intentionally omitted a key release, which we visit below.] The single, "I'm Sorry," became his fourth (and final) #1 pop hit and also returned him to the top of the country chart.
3) "Fly Away"
Denver was teamed with pop music's hottest female singer, Olivia Newton-John, for this duet, which he wrote. Though it reached #1 on the Adult/Contemporary chart, its pop performance was somewhat lackluster, given the pair's popularity at the time. The "can't miss" song peaked at just #13.
2) "Sweet Surrender"
The time was right for a live album and in 1974, Denver's concerts with a full orchestra at the Universal Amphitheatre in Los Angeles, were recorded. An Evening With John Denver was released in February 1975 as a two-LP set. It also aired on television winning the Emmy Award for Outstanding Variety, Music or Comedy Special. A first single from the album peaked at #13.
1) "Thank God I'm a Country Boy"
John Martin Sommers, the guitarist and string player in Denver's band, wrote this song at the end of 1973 and Denver recorded it for his 1974 release, Back Home Again. In March '75, the live version was released as a single. The catchy song, with its prominent use of a fiddle, reached #1 on both the pop and country charts, leading the album to triple Platinum sales. (Take that, Charlie Rich!) Clap your hands…
Since 1975, the Baltimore Orioles have played the song during the seventh inning stretch, with their costumed mascot dancing atop the home team's dugout with a fan.
In 1977, Denver became a short-lived film star, when he appeared in the Carl Reiner film, Oh, God, with George Burns in the titular role. The box-office hit was the year's ninth biggest.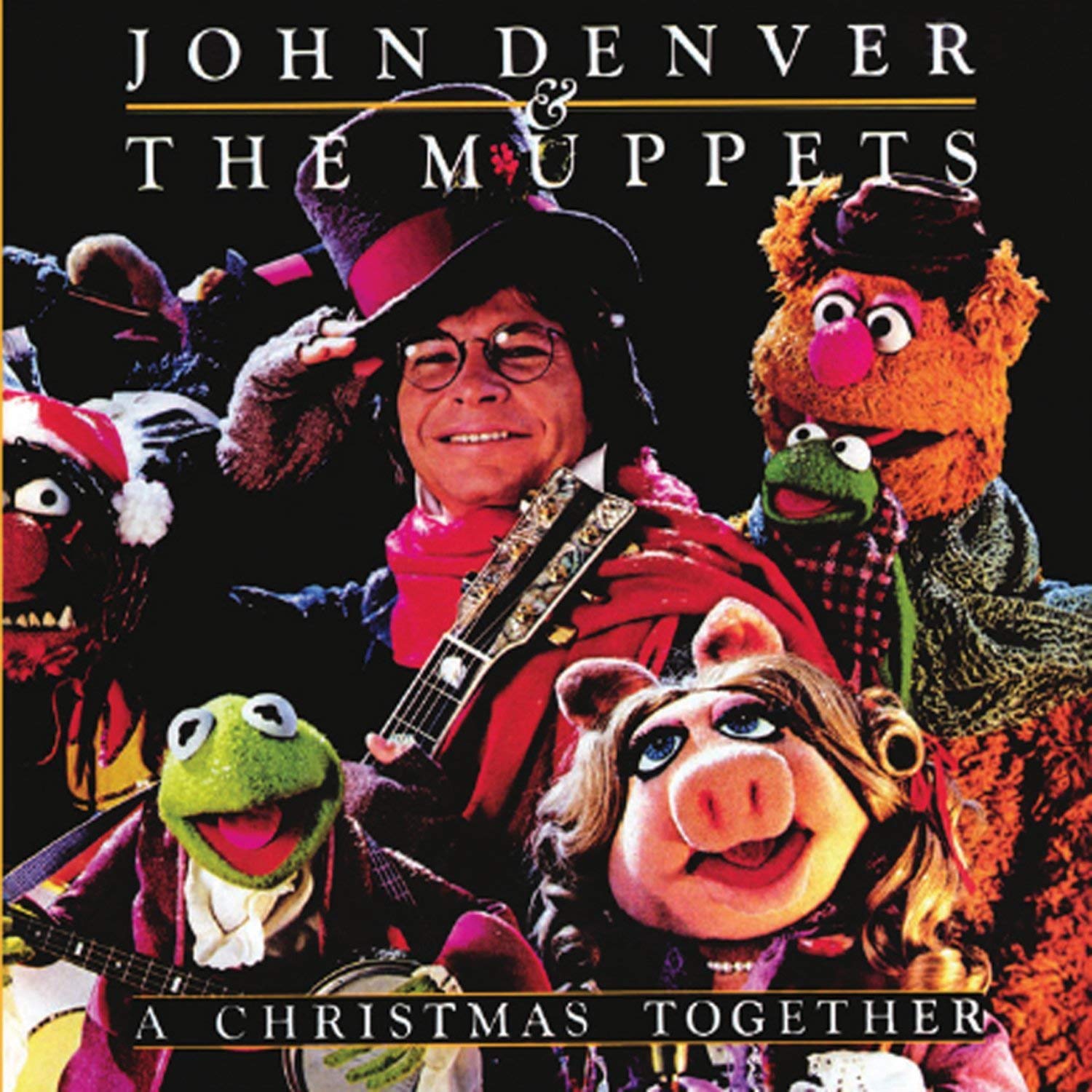 The articulate Denver was a constant presence on television and hosted many specials of his own, often collaborating with Jim Henson's Muppets. Though his days of achieving hit albums and singles were over, he was chosen to host the Grammy Awards telecast several times.
Still, he was never embraced by music business insiders, who perhaps found issue with his somewhat goofy, unhip looks defined, in part, by his wire-rimmed glasses, as well as his saccharine repertoire, and ubiquitous proselytizing for his causes. It's said that Denver was rebuffed in his attempt to contribute to the recording of "We Are the World" and it's difficult to imagine just how much that rebuke must have stung. The song was recorded in Los Angeles in the hours after the American Music Awards in 1985.
More from his official biography: Denver was an experienced airplane pilot and collected vintage biplanes. His interest in outer space was so great that he took and passed NASA's examination to determine mental and physical fitness needed for space travel. He then became a leading candidate to be the first civilian in space on the Space Shuttle Challenger. Denver planned to write a song in space, but circumstances kept him from joining the ill-fated expedition, which saddened the world when it exploded during take-off in 1986.
Denver's two marriages both ended in divorce. He was charged with drunken driving several times in the early 1990s and at one point the FAA disqualified him from flying.
Denver died tragically when a light aircraft that he was piloting crashed into Monterey Bay in California, not far from his home, on October 12, 1997. He was just 53.
[Colorado Gov. Jared Polis has confirmed the renaming of Mountain Lion Trail in Golden Gate Canyon State Park to the Rocky Mountain High Trail. A limited edition blue vinyl pressing of Denver's Rocky Mountain High album was released on Sept. 16, 2022. It's available to order here or via the Amazon link below.]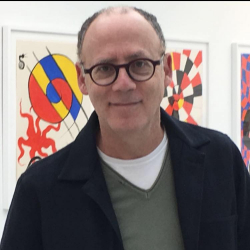 Latest posts by Greg Brodsky
(see all)