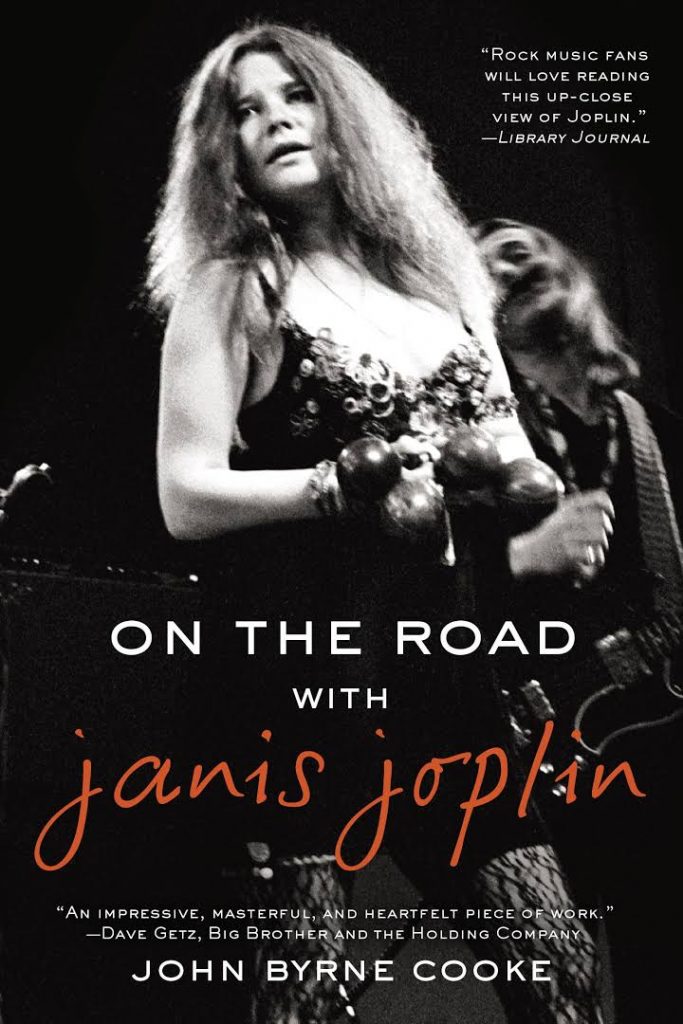 Throughout his career, John Byrne Cooke served as a photographer, musician and author, but in the world of rock he will be best remembered as Janis Joplin's road manager from her days with Big Brother and the Holding Company until her death. Cooke died from throat cancer on Sept. 3, 2017, at age 76, in his hometown of Jackson, Wyoming.
The son of British journalist and television personality Alistair Cooke and the great-grandnephew of Ralph Waldo Emerson, John Byrne Cooke was born in New York City on Oct. 5, 1940. In the early 1960s he played in the Massachusetts-based bluegrass group the Charles River Boys, who recorded a few albums before he left to head west in 1966. There he met Joplin and the band with which she was then singing.
Cooke later published his memoir of that time, On the Road With Janis Joplin.
Big Brother's Dave Getz posted his recollection of Cooke on his Facebook page: "Just heard that John Byrne Cook (sic) has left this mortal plane. He was Big Brother's road manager in 1968 and then he stayed with Janis for the rest of the time she was alive. He was the guy who found her body in her room at the Landmark. He wrote a book about that whole time called On the Road with Janis Joplin that was pretty good. He was incredible as a road manager for a lot of reasons but the main one was just his attitude that was like someone who was royalty. He was royalty in a way; son of the great writer, TV host and journalist, Allister Cook (sic), a graduate of places like Putney school and Harvard, a friend—as well as fellow musician—of all the heavies in the early NY/Cambridge folk music scene; Dylan, Baez, Farina, etc. He was something of a Boston Brahman when we in Big Brother first met him and knew that he'd been sent out by Albert Grossman to take over our daily affairs, but after a short time we saw that he was the real deal and we accepted each other. Over the years he would come down to SF from Wyoming where he lived and we would have dinner, go out drinking and remember stuff and also catch up with who we'd become. I'm sorry he's gone but I will have good memories of him."
Related: Our review of the Janis documentary Little Girl Blue
Cooke's other books included Reporting the War: Freedom of the Press from the American Revolution to the War on Terrorism, South of the Border, The American Home Front: 1941-1942 (with his father), The Committee of Vigilance and The Snowblind Moon. He also reviewed books for several major newspapers.
After moving to Wyoming, Cooke performed more than 400 times with the Stagecoach Band and appeared for over 10 years at the Jackson Hole Hootenanny.
As a photographer, Cooke's subjects included Bob Dylan and Joan Baez, Janis Joplin and Jimi Hendrix, traditional musicians like Doc Watson, Bill Monroe, Mississippi John Hurt and many more. He exhibited his work in galleries beginning in 1965 and licensed his work to numerous publications and productions.
Watch a snippet of Woodstock footage shot by John Byrne Cooke
And here is a short promotional video for the book

Latest posts by Best Classic Bands Staff
(see all)