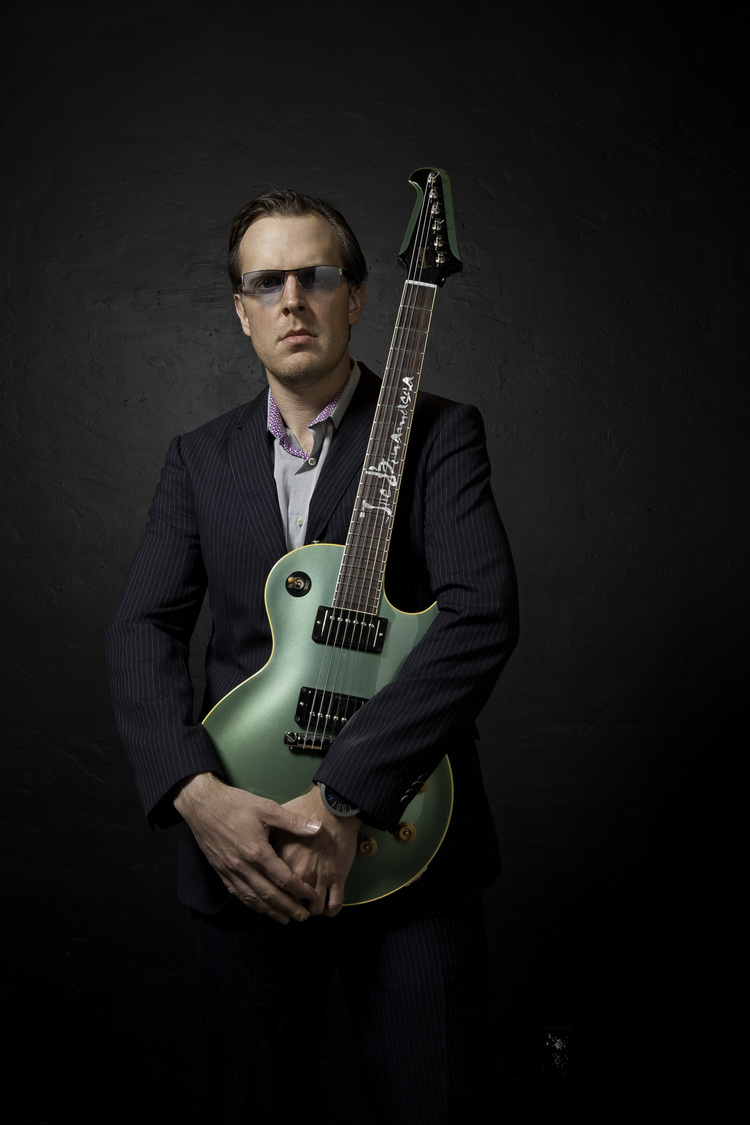 On the heels of premiering the official music video for new song "Drive," blues rock hotshot Joe Bonamassa is inviting fans to download the song for free from his website as a special bonus gift. Set in a melancholy minor key, "Drive" is a tantalizing taste of what's to come on the singer's forthcoming 11-track solo record, Blues of Desperation, out March 25th. Like 2014's top-charting Different Shades of Blue, the new album will feature all original material showcasing Bonamassa's superstar guitar skills and penchant for breaking every last songwriting rule in the book.
"I want people to hear my evolution as a blues-rock musician," Bonamassa explained when he announced the new album. "[I'm] somebody who isn't resting on accomplishments and who is always pushing forward and thinking about how music can evolve and stay relevant." He returned to Nashville to write and record Blues of Desperation, the latter of which took place over the course of just five days. Featured on the album are drummers Anton Fig and Greg Morrow, bassist Michael Rhodes, keyboardist Reese Wynans (Stevie Ray Vaughan's Double Trouble), horn players Lee Thornburg, Paulie Cerra and Mark Douthit, and background vocalists Mahalia Barnes, Jade McRae and Juanita Tippins.
"These are some of the best guys in the business," says Bonamassa. "Lyrically, you'll hear the proverbial trains, mountains, valleys and other blues references about heartbreak and loneliness, but there are also some poignant moments about getting away from the stressful, crazy demands of life and losing yourself with your special someone. I think anybody will be able to relate." The neo-classic rocker will be embarking on a U.S. tour to support the new record, commencing April 23rd in Long Beach, California, and wrapping up on May 28th in Hampton Beach, New Hampshire.
Download the new single for free via Bonamassa's official website here.


Latest posts by Best Classic Bands Staff
(see all)