As a recording artist, Jimmy Wisner was a classic one-hit wonder—and that one hit wasn't even recorded under his own name. Instead, he released "Asia Minor" under the name Kokomo, and after it soared to #8 on the Billboard singles chart in 1961, he never returned there.
Except, that is, as a songwriter, arranger, conductor and producer. Once Wisner switched to a behind-the-scenes role he flourished, helping to create dozens of hits for artists such as Chubby Checker, Tommy James and the Shondells, Neil Sedaka, Spanky and Our Gang, Bobby Rydell, the Cowsills and many others.
Jimmy "Wiz" Wisner, as he was known, died on March 13 at age 86. The cause and place of death were not reported.
Related: At one time in 1967, Wisner was involved with seven chart hits. What else was big that year?
Tommy James posted on his Facebook page, "I am so sad today to have lost my great friend, Jimmy 'The Wiz' Wisner, who passed away March 13th. He was my arranger, co-producer, and songwriting partner for 52 years. Our first record together was "I THINK WE'RE ALONE NOW" in 1966. Our latest collaboration was two songs on my soon to be released new album ALIVE!… he will be terribly missed! Our prayers go out to Jane, his wife, and Matt, his son."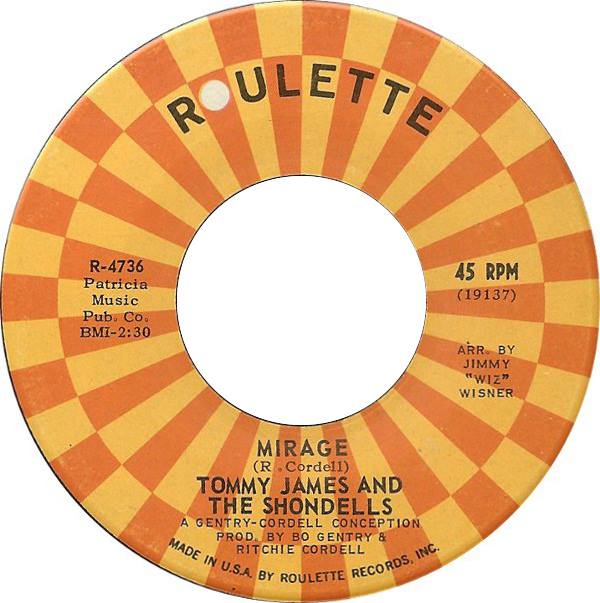 James J. Wisner was born December 8, 1931, in Philadelphia. He was trained classically and attended Temple University as a psychology student but became a professional pianist and bandleader in the 1950s, leading the Jimmy Wisner Trio. The group often backed visiting jazz stars and Wisner released albums under his own name, none of which charted.
Listen to a Spotify playlist of Jimmy Wisner's music
In 1961, Wisner recorded a rock 'n' roll interpretation of Edvard Grieg's "Piano Concerto in A Minor," which he titled "Asia Minor." Wisner was turned down by all major labels so he the song on his own Future label–under a pseudonym so his jazz fans would not be alienated–and it climbed into the top 10 after being picked up by another company, Felsted.
When further releases failed to chart, Wisner turned to songwriting. Among his first hits were the Tymes' "Somewhere" and "Don't Throw Your Love Away" by the British band the Searchers. He also worked as a sideman (he played the organ on Freddy Cannon's hit "Palisades Park") and, throughout his lengthy career, worked in various capacities with a dizzying array of diverse artists ranging from Tony Bennett to Iggy Pop, Miriam Makeba, Sam the Sham and the Pharaohs, Dee Dee Sharp, Herbie Mann, Jay and the Americans, Dion, Barbra Streisand, Al Kooper, Carly Simon, the Buckinghams, the Tokens, Jay and the Techniques, the Spencer Davis Group, Jerry Butler, Nina Simone, Bobby Vinton, Robert Goulet, Judy Collins and others—even Brigitte Bardot. He arranged all of Len Barry's hits, including "1-2-3."
More than 250 of Wisner's compositions were recorded. Wisner also joined Columbia Records as the label's head of A&R for some time and worked on hundreds of TV shows, films and commercials, arranging the music heard in Mr. Holland's Opus, Dumb and Dumber and many others.
Listen to "Asia Minor" by Kokomo (aka Jimmy Wisner)

Latest posts by Best Classic Bands Staff
(see all)