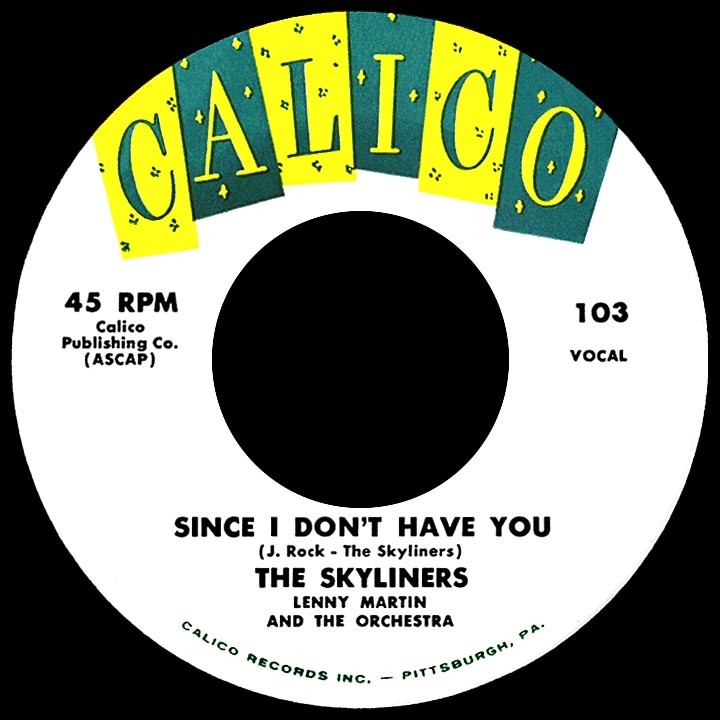 One of the most fondly remembered—and most often covered—ballads of the doo-wop era was "Since I Don't Have You," written and recorded by the Pittsburgh-based quintet The Skyliners. The lead vocalist on the song, which reached #12 on the Billboard Hot 100 singles chart in 1959, was Jimmy Beaumont, who died Oct. 8, 2017, at his home in McKeesport, Pa. Beaumont, who was still singing professionally until recently, was 76. No cause of death was cited in published reports.
A statement on the Skyliners' official website said, "We are deeply saddened beyond words as we inform all our relatives, friends, and fans of the passing of James L. (Jimmy) Beaumont on October 7, 2017. The sorrow we feel at this time cannot adequately be expressed, but your thoughts and prayers are now needed for his entire family and all those who were near and dear to his heart. This truly includes his fans and avid supporters throughout the 58 plus years he sang and entertained so many with a singing voice so unique, powerful, and melodic that it remains unmatched today by few, if any. Jimmy wrote songs. Songs that told stories. Stories that made us think about both happy and sad times.
"One way or another, Jimmy Beaumont touched the world with music. How he touched our lives is his living legacy. Jimmy became part of us and this was his personal satisfaction. His contributions to the pop music industry are immeasurable and will live in our memories each and every time we hear those classic opening chords from any of the Skyliners' hits. Being part of your lives was a normal part of his. Help us to celebrate what he loved best whenever you remember where you were and what you were doing as you sang to 'Since I Don't Have You' or danced to 'This I Swear.' His affect on musical style is truly remarkable. Please take a moment to say a quiet thank you the next time you hear one of our tunes and know that it would bring a famous Jimmy smile to the spirit of the man behind the music. Thank you for your loyalty as fans throughout the years of Skyliners' music. We would have been so very little without your love."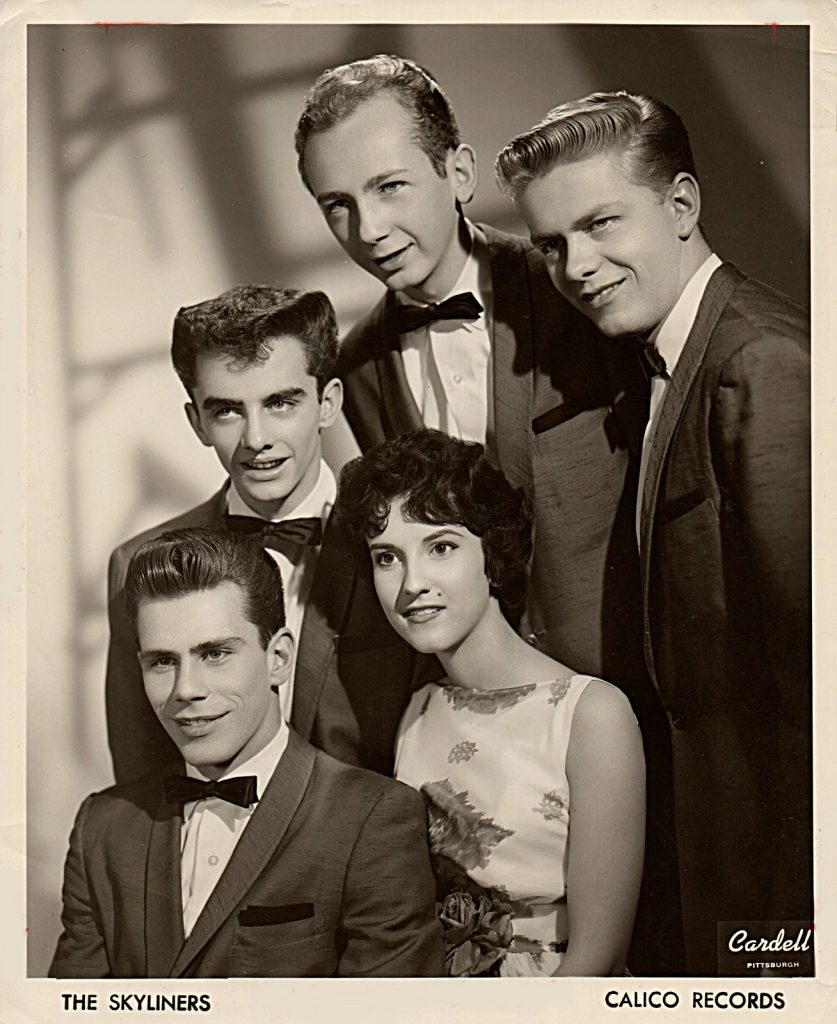 Born Oct. 21, 1940, Beaumont was one of the five founding members of the group, along with Janet Vogel (soprano), Wally Lester (tenor), Jackie Taylor (bass voice, guitarist), Joe Verscharen (baritone), all of whom are now deceased except for Taylor. Formed in 1958, the Skyliners signed to Calico Records and recorded the song that would become their biggest hit—its authorship was credited to the group as a whole plus Joseph Rock.
In addition to placing at #12 on the Billboard pop chart, the recording—noted for Beaumont's falsetto vocal and Vogel's soprano—reached #3 on the periodical's R&B chart, an unusual feat for a white group at the time. It was later used in films and TV programs, such as American Graffiti and Happy Days, and has been covered over the years by a diverse range of artists, including Art Garfunkel, Don McLean (whose version reached #23), Ronnie Milsap, Barbra Streisand, the Four Seasons, Ricky Nelson, Brian Setzer, Patti LaBelle, Manfred Mann  and even Guns N' Roses, who included it on their album "The Spaghetti Incident?"
The Skyliners continued to score with hit singles for Calico into 1960, with "This I Swear" (#26), "It Happened Today" (#59) and "Pennies from Heaven" (#24). After a couple of lesser hits the group dissolved in 1963 and Beaumont continued as a solo artist, recording several singles for Colpix, Bang! and other labels. All but Taylor reunited in 1974 and enjoyed one last chart single, "Where Have They Gone," the following year. In 1978 they released a comeback album, which failed to chart.
Related: Beaumont recorded for Bert Berns' Bang! label after leaving the Skyliners
Beaumont continued to perform with other singers until the month preceding his death.
Listen to the original Skyliners hit version of "Since I Don't Have You"
Bonus video: Watch the video of Guns N' Roses' cover of the big hit co-written by Jimmy Beaumont

Latest posts by Best Classic Bands Staff
(see all)