Jethro Tull have announced the first 2024 concerts for their "Seven Decades" tour in support of their 23rd studio album, RökFlöte, released on April 21, 2023, via InsideOutMusic. Following the worldwide success of 2022's The Zealot Gene, the band's first album in two decades, Ian Anderson and company returned with a 12-track record based on the characters and roles of some of the principle gods of the old Norse paganism, and at the same time exploring the 'RökFlöte' – rock flute – which Jethro Tull has made iconic.
The band has many 2023 concerts in Europe and the U.S. The lineup consists of Anderson (concert and alto flutes, flute d'Amour, Irish whistle and vocals), David Goodier (bass guitar), John O'Hara (piano, keyboards and Hammond organ), Scott Hammond (drums), and Joe Parrish-James (electric and acoustic guitars, mandolin). Tickets for the 2024 U.K. shows, announced on June 12, go on sale June 16. Tickets for the 2023 European and U.S. shows are already available here.
Anderson reached the milestone age of 75 last August 10, and told Best Classic Bands, "I certainly don't think more than a year ahead. That becomes increasingly more foolhardy as you get older."
Of the repertoire, Anderson said, "We shall be playing songs from each of the seven decades of Jethro Tull albums. Learning and rehearsing some half-forgotten tracks from our catalog is like meeting old friends after a long silence. Yes – they have aged, but the years drop away after a few run-throughs and a couple of beers."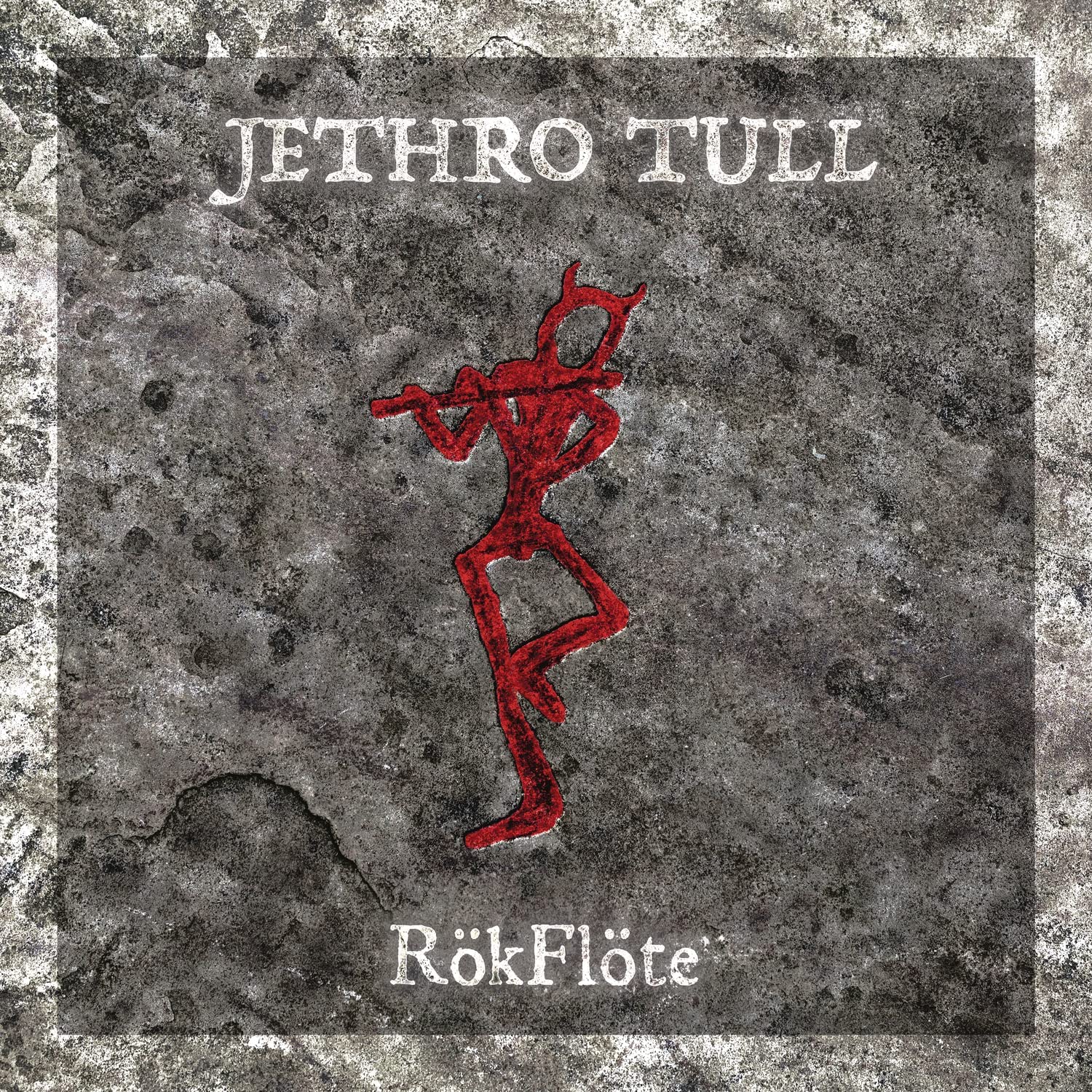 Anderson explains the album's title and theme in more detail: "The title of this offering went through a little change or two along the way. I started with the idea of a predominantly instrumental album for rock flute – as in rock music. When the subject material of the album presented itself, I was drawn to the term Ragnarök from Norse mythology – their version of apocalyptic end times or Biblical Armageddon.
"The 'final showdown' scenario is ubiquitous and inherent in Hinduism, Christianity and Islam, for example. Ragnarök translates as 'destiny of the Gods,' the rök part meaning destiny, course, direction. With umlaut firmly in place, courtesy of the Germanic origins of Old Norse, Flute became Flöte in keeping with the spelling." "The Navigators" explores the Norse god Njord, who was the god of wealth, fertility, the sea and seafaring.
Watch the official video for "The Navigators"
RökFlöte is available on CD and vinyl, as well as on two limited deluxe formats that include bonus demo material, extensive liner notes & a Blu-ray featuring Dolby Atmos, 5.1 surround sound, alternative stereo mixes by Bruce Soord, as well as a bonus track and in-depth interview with Ian Anderson. The album is also available digitally in the spatial audio formats Dolby Atmos & Sony 360 RA.
Listen to the back-to-back tracks, "Wolf Unchained" and "The Perfect One"
Watch the video for first single "Ginnungagap"
Related: Our May 2023 interview with Anderson on Tull's past, present and future
Jethro Tull 2023 Tour (Tickets are available here and here)
Jun 29 – Matera, Italy – Parco del Castello Tramontano
Jul 01 – Caserta, Italy – Belvedere di San Leucio
Jul 03 – Catania, Italy – Villa Bellini
Jul 07 – Klam, Austria – Clam Rock Festival
Jul 08 – Eisenstadt, Austria – Lovely Days Festival
Jul 14 – Rostock, Germany – IGA Parkbuhne
Jul 15 – Marienwerder, Germany – Inselleuchten Festival
Jul 16 – Gorlitz, Germany – Landskron Brau-Manufaktur
Jul 20 – Leonberg, Germany – Leon Palooza Festival
Jul 22 – Spalt, Germany – Lieder am See Festival
Jul 27 – Cologne, Germany – Roncalliplatz
Jul 29 – Bergamo, Italy – Lazzaretto
Jul 30 – Cattolica, Italy – Arena Della Regina
Jul 31 – Pescara, Italy – Teatro D'Annunzio
Aug 06 – Real Sitio de San Ildefonso, Spain – Patio Central Jardines
Aug 08 – San Feliu de Guixols, Spain – Porta Ferrada Festival
Aug 10 – Hanau, Germany – Amphitheater
Aug 18 – Highland Park, IL – Ravina Festival
Aug 19 – Indianapolis, IN – TCU Amphitheater
Aug 20 – Huber Heights, OH – Rose Music Center
Aug 22 – Cincinnati, OH – PNC Pavilion at Riverbend
Aug 24 – Vienna, VA – Wolf Trap
Sep 07 – Ghent, Flanders – Capitole
Sep 08 – Antwerp, Belgium – De Roma
Sep 10 – Tonbridge, UK – Walled Garden Musical Festival
Sep 15 – Zabrze, Poland – House of Music & Dance
Sep 17 – Bydgoszcz, Poland – Hala Sisu
Sep 26 – San Diego, CA – The Rady Shell at Jacobs Park
Sep 27 – Los Angeles, CA – Greek Theatre
Sep 29 – Lincoln, CA – Thunder Valley Casino Resort
Sep 30 – Saratoga, CA – The Mountain Winery
Oct 01 – Santa Rosa, CA – Ruth Finley Person Theater
Oct 12 – Berlin, Germany – Admiralspalast
Oct 14 – Neubrandenburg, Germany – Konzertkirche
Oct 27 – Hampton, NH – Hampton Beach Casino Ballroom
Oct 28 – Boston, MA – MGM Music Hall at Fenway
Oct 29 – Uncasville, CT – Mohegan Sun Arena
Nov 01 – New York, NY – Beacon Theatre
Nov 02 – Port Chester, NY – Capitol Theatre
Nov 04 – Albany, NY – Palace Theatre
Dec 18 – York, UK – York Minster (Christmas Show)
2024 U.K. Tour
Apr 17 – Bristol Beacon
Apr 19 – Bournemouth Pavilion
Apr 20 – Birmingham Symphony Hall
Apr 22 – London Palladium
Apr 23 – Cambridge Corn Exchange
Apr 29 – Aberdeen Music Hall
Apr 30 – Glasgow Royal Concert Hall
May 02 – Gateshead Sage
May 03 – Sheffield City Hall
May 05 – Manchester Lowry
May 06 – Liverpool Philharmonic Hall
With more than 30 albums to their credit and sales totalling more than 60 million, Jethro Tull are one of the most successful rock bands of all-time with a catalog that contains classic rock favorites Aqualung, Thick As a Brick, and more.
Related: Our Album Rewind of Thick As a Brick

Latest posts by Best Classic Bands Staff
(see all)