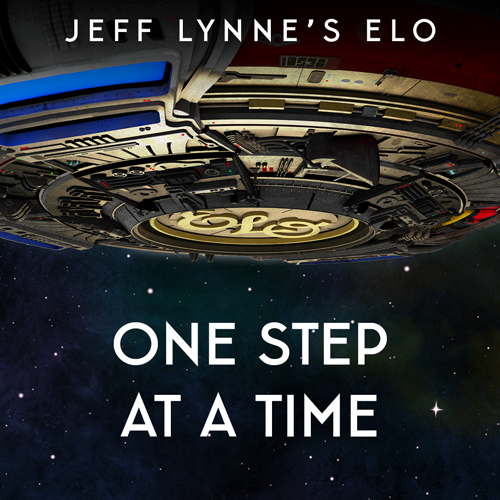 As the arrival of Alone In The Universe approaches, Jeff Lynne continues to release treats for Electric Light Orchestra fans. Today's gift? An uptempo third song, "One Step at a Time."
Using the name Jeff Lynne's ELO, the first new ELO album in 14 years is set to drop November 13th on Columbia Records. Lynne made the surprise announcement of ELO's return in September, much to the excitement of fans, and has been steadily sharing individual songs one at a time.
The project may have a new name, but according to the symphonic rocker, it'll be the same signature orchestral swirls and shimmering guitars ELO made famous in the 1970s and '80s. "I wrote every song that name has ever done," he told Entertainment Weekly. "I think it's a shame to throw it away, because it is my legacy." Lynne sings and performs all of the instruments on Alone In The Universe.
That being said, Alone in the Universe will feature more fast-paced tunes like "One Step At A Time," featuring intricate chords and clear influences from Long Wave, the album of covers Lynne released under his own name in 2012. "I learned how those old masters used to write those songs, because I learned every part on every instrument to make the record," Lynne explained to EW. "It taught me different ways of reaching the same place but going a different route."
If you haven't seen it yet, check out the music video for the dreamy ballad, "When I Was A Boy," the album's first single, that Best Classic Bands shared earlier this week. The clip was directed by Warren Fu, who is perhaps best known for his work with Daft Punk, Weezer, The Killers and The Strokes.

Latest posts by Best Classic Bands Staff
(see all)