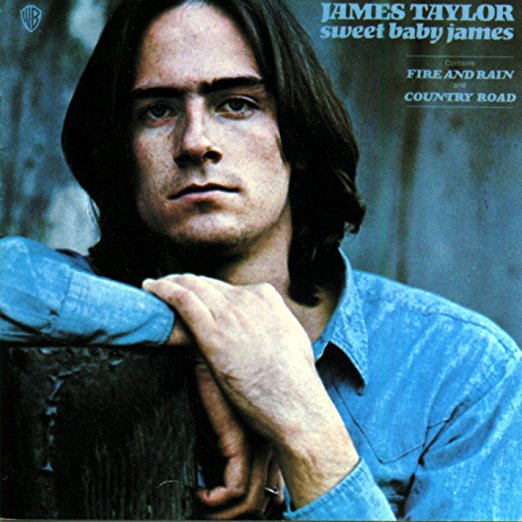 As the trippy and surreal 1960s came to a close, the music world made way toward a more grounded sensibility. Fashion turned to a cross-pollination of folk and rock, a confluence whose literate practitioners were recognized with the catchall term singer-songwriter. One of the seminal members of that order from the period was James Taylor, whose 1970 record Sweet Baby James served as a landmark that has endured as a beacon to listeners and like-minded musicians for half a century.
Prior to its release, Taylor was solidly off the radar. His self-titled debut was released on Apple Records in 1968, but made little headway. At the time, Apple's head of Artists and Repertoire was Peter Asher, who also produced the album. Despite the release's lack of traction, Asher doubled down on his bet, leaving Apple and moving from England to the United States to serve as Taylor's manager. That move marked a turning point in two remarkable careers.
In December 1969, Taylor and Asher set up shop at Sunset Sound in Los Angeles with a production budget of $20,000. After 10 days in the studio, they had a record for Warner Bros., and had spent considerably less than half their budget. They also had a collection that would reach as high as #3 on the Billboard album chart, and yield multiple classic songs along the way.
Related: BCB's interview with producer Peter Asher
The album's first single gave little hint of what it was to become; opener and title track "Sweet Baby James" failed to chart. Given how ingrained its infectiously grabby sway has become in the years since, that fact seems nearly absurd, but as an introduction to the audience, there was a bit of a challenge inherent to a cowboy lullaby framed in a waltz. And yet, it's a concoction that simply melts in the ear; Taylor's acoustic guitar alloys comfortably with Carole King's piano and Red Rhodes' steel guitar, while Taylor's vocal sells the whole with inviting warmth. Its graceful resonance would prove a defining trait in Taylor's career.
Now the first of December was covered with snow…
The album, released in February 1970 [though not Feb. 1 as some claim; that was a Sunday], is populated with lean material, but it doesn't want for thoughtful production. Alongside the lithe acoustic backdrop of "Lo and Behold," the tapping that appears in its mix is mildly distracting, almost as if it were left accidentally in place, yet it makes the slow-burn gospel feel performed rather than merely recorded, its singer's foot hitting the ground in front of the listener. Smart and subtle, it makes the most of understated decorations.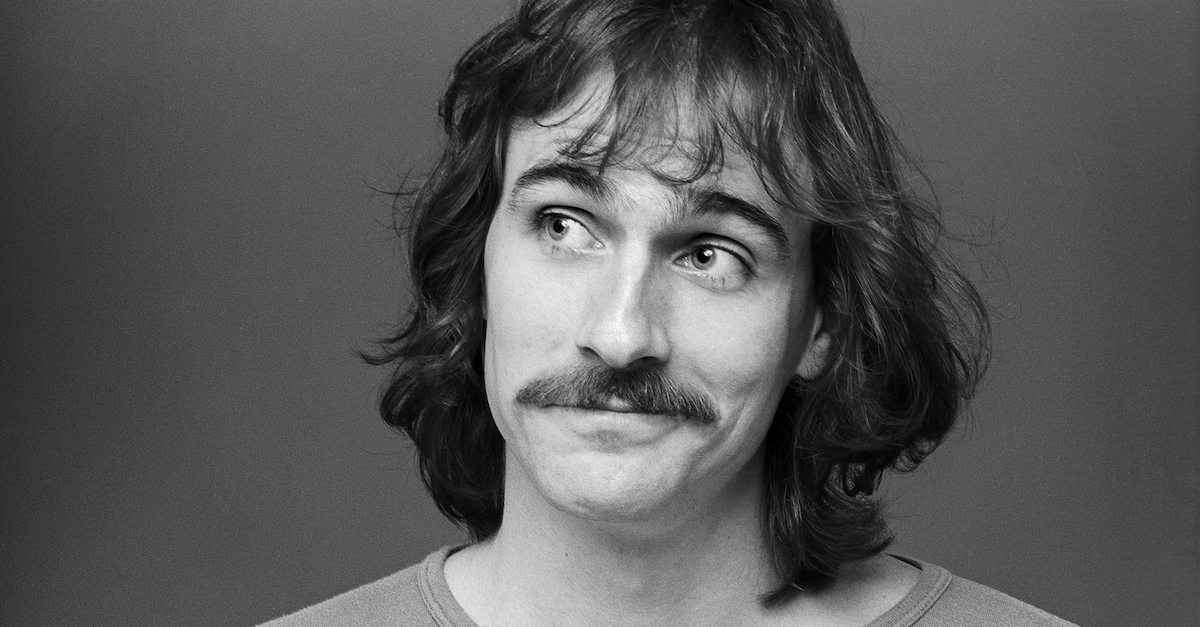 Taylor's affection for blues rears its head frequently, hybridizing with folk sensibilities in the easily digestible "Oh Baby, Don't You Loose Your Lip on Me." His snide commentary about blues poseurs of the day in "Steamroller Blues" has since lost some of its context, but it's still funny to hear Taylor matter-of-factly declare himself a "churnin' urn of burnin' funk" before slinking into the sturdy mesh of chipper electric guitar and bright horns on a song that has remained a staple of his live act since its release.
Listen to "Steamroller Blues" from Sweet Baby James
At the crosspoint of country, pop and folk, "Country Road" was a harbinger for the music that would dominate the 1970s. Inspired in part by experiences during Taylor's 1965 self-commitment at McLean Hospital for depression, it's a hopeful contemplation spun around an erudite urbanite's idealized notion of nature's elegance and the beauty of solitude. The music in which it is wrapped evokes country while lingering in the mainstream, guided by the cool pulse of Randy Meisner's bass, which points toward King's richly decorative piano swatches. Comforting and composed, it peaked at #37 on the singles chart in March 1971.
Five months earlier, Taylor and his record made their breakthroughs with the release of "Fire and Rain." The first track on side two, it is a remarkable balancing act of lyrics and arrangement. Taylor's acoustic guitar is its ostensible driver, but the gentle adornment of Bobby West's bowed double bass enhances the song's undercurrent of melancholy with understated power. Other pieces do their jobs with equal subtlety, from Russ Kunkel's brushed drum pieces to King's unintrusive piano adornments. That backdrop supports a lyric rich with mournful humanity, its personal poetry always circling back to the devastating contemplation of "but I always thought that I'd see you again." Even its playout is remarkable, as the song fades just as it is beginning to feel like its swell is about to head somewhere new. A #3 hit, it elevated Taylor to a new level of success, and a place in the music world he would inhabit for a generation.
In the immediate wake of "Fire and Rain," "Blossom" feels like a minor trinket, but it's a sweet palate cleanser with underlying buoyancy that highlights Taylor's unassuming charm. "Sunny Skies" is similar in that regard, marrying a simple-yet-atmospheric guitar figure with the light spring of his vocal. They establish his toolkit on the folk side of the ledger, just as the steel guitar-trimmed "Anywhere Like Heaven" illustrates his facility for turning measured cowboy music into songs for the masses.
Everything hinges on a willingness to make music that is about Taylor's unique appeal, and exhibiting the belief that it is sufficient enticement for the audience. The inclusion of "Oh, Susannah" is a testament to that confidence; on a contemporary record even then, it was virtually a non-starter. A traditional song that every listener knows from childhood, it risks sounding pretentious or quaint. Taylor's rendition is breezily confident, a simple yet thoughtful acoustic rendering. Its message is simple; you've heard this before, but never from me. And it works.
In delivering his record for $7,600, Taylor ran into trouble at the end of recording. One song short of a record, he needed to deliver another track to polish it off, but had nothing on hand that was ready to finish. His solution was to stitch three songs together, thus earning his agreed-upon $20,000 bonus for finishing the record. The aptly titled "Suite for 20G" is all over the place, from its mellow meander to its horn-dappled pop-rock punch, but in the end it proves an ebullient array that showcases Taylor's fluidity and range.
Related: We talked to photographer Henry Diltz about shooting the album's iconic cover
Sweet Baby James and brought Taylor a new audience, and helped usher listeners toward the folk- and country-infused music that would fill the decade that followed. (It was certified Gold by the RIAA that Oct. 16.) Asher would play a substantial role in that movement, both for his ongoing work with Taylor and by shepherding other artists along their paths, most notably Linda Ronstadt, for whom he would produce the seminal Heart Like a Wheel four years later. Sweet Baby James was a game-changer; for the two men, and for listeners they and those who followed would touch for generations to come.
Related: Taylor was among the 2016 Kennedy Center honorees
Watch James Taylor perform "Fire and Rain" live in 1970
[Taylor has big 2023 tour plans. Tickets are available here and here.]
Related: Listings for 100s of classic rock tours
Latest posts by Thomas Kintner
(see all)