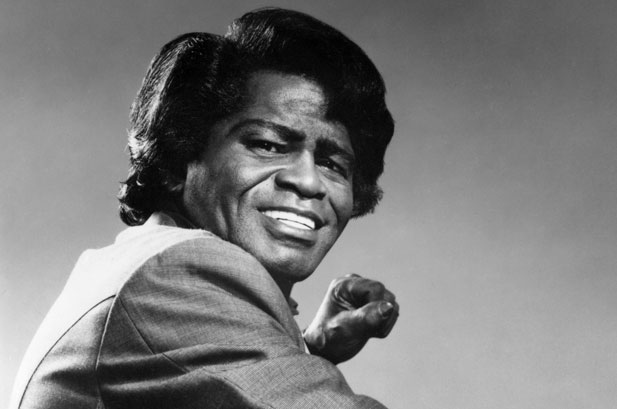 A bombshell report from a CNN investigative series calls into question the circumstances of James Brown's 2006 death. The singing legend died at 73 on Christmas Day in an Atlanta hospital from "natural causes" due to congestive heart failure. At the time of his death, no autopsy was ordered. Now, 13 people, including Brown's widow, son and manager, "want an autopsy or criminal investigation into his death." The story was published by CNN on February 5, 2019.
In an exclusive interview with CNN, Dr. Marvin Crawford, who signed Brown's death certificate, found the "natural causes" explanation unlikely.
"He changed too fast," Crawford told CNN. "He was a patient I would never have predicted would have coded. … But he died that night, and I did raise that question: What went wrong in that room?"
In the three-part series, The Circus Singer and the Godfather of Soul, writer Thomas Lake also investigates the 1996 death, a decade earlier, of Brown's third wife, Adrienne, following plastic surgery.
In its interview with the Atlanta doctor who signed James Brown's death certificate, the CNN investigation reports that he recommended an autopsy. The singer's daughter, Yamma, refused to have one done.
In a career that spanned six decades, Brown influenced the development of several music genres. He was born May 3, 1933, in Barnwell, S.C., and started a gospel quartet while serving in a juvenile detention center in Toccoa, Ga.
Brown recorded 16 singles that reached #1 on the Billboard R&B chart. Perhaps his most memorable crossover pop hits were 1965's "Papa's Got a Brand New Bag" and "I Got You (I Feel Good)," both of which reached #1 on the R&B chart and went Top 10 pop.
Brown holds the record for the most singles listed on the Billboard Hot 100 chart without a #1 pop hit. He has been honored by many institutions including an induction into the Rock and Roll Hall of Fame (1986). Brown earned a Lifetime Achievement Award from the Recording Academy in 1992.
In Joel Whitburn's analysis of the Billboard R&B charts from 1942 to 2010, Brown is ranked as #1 in the Top 500 Artists. He is ranked seventh on Rolling Stone's list of the 100 greatest artists of all time.
Related: Brown records his legendary Live at the Apollo album

Latest posts by Best Classic Bands Staff
(see all)