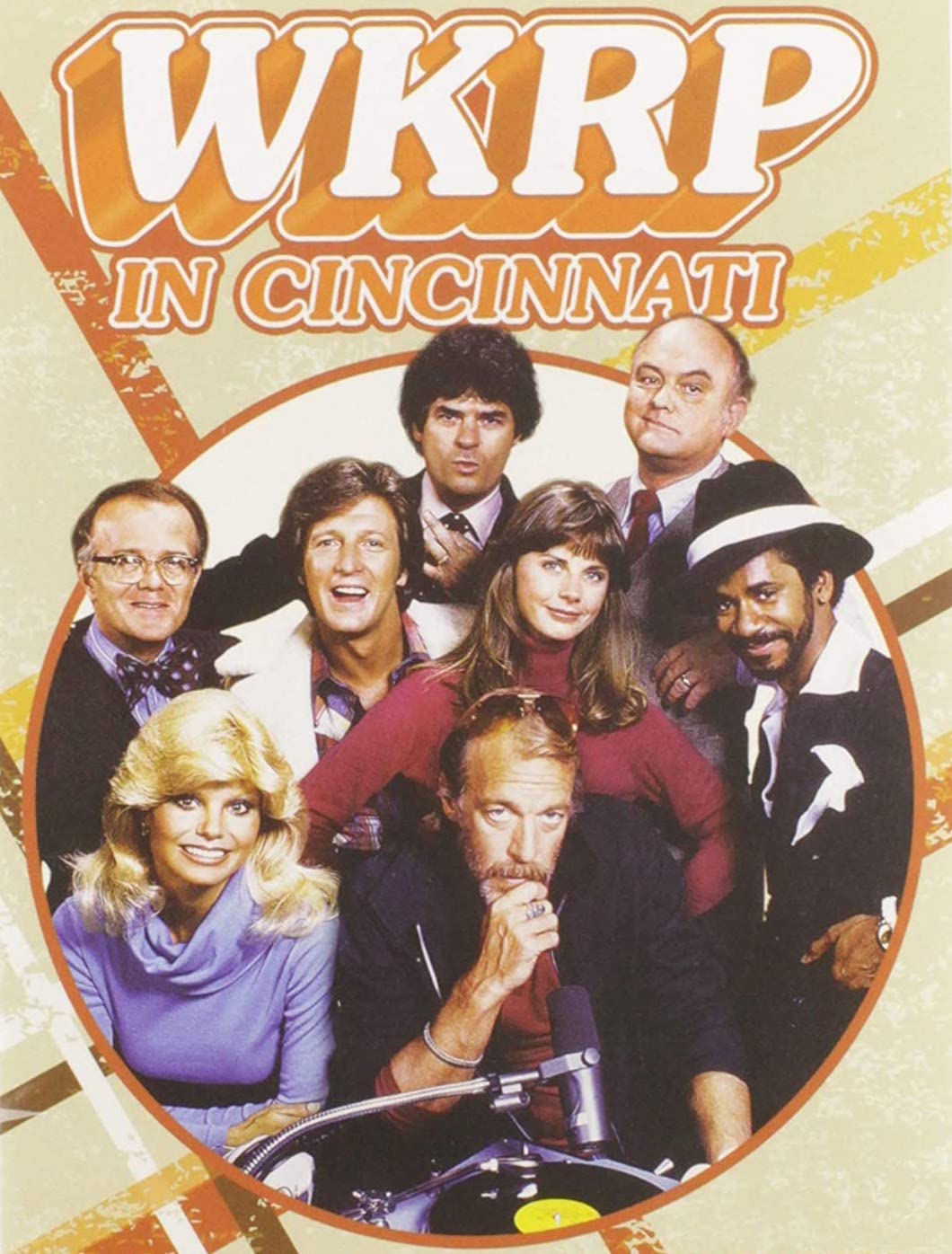 Howard Hesseman, the actor best known for his memorable role as DJ Doctor Johnny Fever on the TV sitcom WRKP in Cincinnati, died January 29, 2022, at age 81, at Cedars-Sinai Medical Center in Los Angeles, Calif. of complications from colon surgery that he had the previous summer.
Hesseman's long career in Hollywood also spanned dozens of films (including Police Academy 2: The First Assignment and This Is Spinal Tap). Although his WRKP role spanned the series' entire four-year run from 1978-1982, he enjoyed an even lengthier run on Head of the Class as schoolteacher Charlie Moore.
Gary Sandy, who portrayed WRKP's Program Director, Andy Travis, wrote: "RIP : Howard …. What a Bummer !! What A Talent … I Loved The Guy !"
Tim Reid, who played fellow DJ, Venus Flytrap, wrote a lengthy tribute to Hesseman for Variety. "As an actor, Howard was so talented. He could play drama, he could play comedy, and he could improvise with the best of them. He was like a chameleon — whatever the scene called for in terms of believability of the situation, he brought with his unique style.
"WKRP and the character of Dr. Johnny Fever was a perfect fit for Howard. Series creator Hugh Wilson gave us a level of creative freedom that was unheard of in television production. Howard and I were given control of the characters of Johnny Fever and Venus Flytrap. Not the words they said, but the ability to shape the characters."
Actor Michael McKean, a friend for five decades, offered a warm tribute.
Hesseman was one of many actors who had cameo appearances in 1984's This Is Spinal Tap. In his sole (but memorable) scene, the band members and their bumbling manager greet him in Boston. Hesseman portrays the manager of a much more successful band and essentially blows them off, saying, "We'd love to chat but we have to sit in the lobby and wait for the limo." Spinal Tap's reaction is classic, particularly McKean's. (Watch the scene below.)
McKean wrote, "Impossible to overstate Howard Hesseman's influence on his and subsequent generations of improvisors. The first time I saw him on stage (Troubadour, '71, with The Committee) I saw that he was the real deal. He was a friend for 50 years.
"Howard's character in Spinal Tap didn't even exist until 24 hours before the shoot: we'd discovered that the musician we'd hired to play Duke Fame couldn't improvise, so Rob said let's give him a manager. I'll call Howard. He blitzed it, of course.
"We'd go years without seeing each other (Howard and Caroline lived mostly in Europe) but when we did, he'd hilariously fill me in on the great music, dumb show biz and silly-ass humans he'd encountered. RIP Don Sturdy."
RIP Howard Hesseman, one of the improvisational greats. Saw him dozens of times with The Committee in SF, he always knocked it out of the park. And he'll always be Duke Fame, off to wait in the car….

— Harry Shearer (@theharryshearer) January 30, 2022
RIP Howard Hessman. What great times we had. Great laughs and fun going to see Etta James in Manhattan Beach and Joe Tex at The Parisian Room. Staying at your beautiful house in Ramatuellle. Oh god this hurts.

— Laraine Newman (@larainenewman) January 30, 2022
Fly with the angels Howard Hesseman say hi to my dad when you are improvising together again .love.

— ✌🏼rosanna arquette (@RoArquette) January 30, 2022
Related: Musicians and other celebrities we lost in 2022

Latest posts by Best Classic Bands Staff
(see all)